FREE SHIPPING USA ONLY. International Customers: Please add international shipping: http://m.onesmedia.com/category/313432
ON STAGE
OLD TIME RADIO - 1 CD - 42 mp3 - Total Playtime: 19:56:16
On Stage Kathy & Eliott Lewis ran from 1953 to 1954 and was a mixture of classica and original stories that involved, drama, comedy, mystery and adventure.
After working together for years on such shows as Suspense, and Sam Spade, Cathy Lewis and Elliot Lewis created On Stage in 1953. Two of the busiest people on the air, they were known as "Mr. and Mrs. Radio.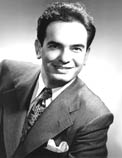 Elliott Lewis (November 28, 1917 – May 23, 1990) was active during the Golden Age of Radio as an actor, producer and director, proficient in both comedy and drama. These talents earned him the nickname "Mr Radio".

Elliott Lewis was born in New York City, New York, on November 28, 1917. He headed west to Los Angeles to take a pre-law course in his twenties but found himself drawn to acting. During WWII, Lewis was a master sergeant who supervised shows for the Armed Forces Radio Network.

In 1943, while on leave from the Army, Lewis married Cathy Lewis, his first wife; they shared the common surname before their marriage. Cathy Lewis, who began in radio as a singer on Kay Kyser's radio program, was best known to audiences as Jane from My Friend Irma, both on radio and television. Together, the couple produced such old time radio classics as Voyage of the Scarlet Queen and Suspense. The couple divorced in 1958. In 1959, Lewis married actress Mary Jane Croft, and the couple remained together until Lewis' death from cardiac arrest in Gleneden Beach, Oregon, on May 23, 1990. His stepson, from Croft's first marriage, was killed in Vietnam.
As a voice actor, Elliott Lewis was in high demand on radio, and he displayed a talent for everything from comedy to melodrama. He gave voice to Rex Stout's roguish private eye Archie Goodwin, playing opposite Francis X. Bushman in The Amazing Nero Wolfe (1946). He played adventurer Phillip Carney on the Mutual Broadcasting System's Voyage of the Scarlet Queen.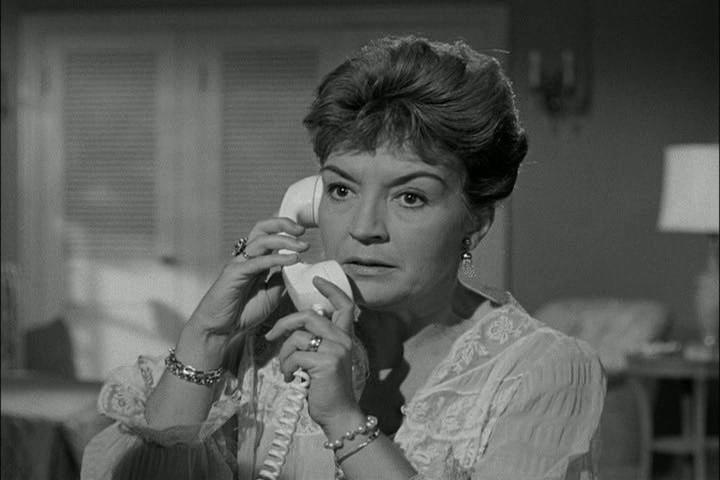 But perhaps Lewis' most famous role on radio was that of the hard-living, trouble-making left-handed guitar player Frankie Remley on NBC's The Phil Harris-Alice Faye Show. This character, based on a former band mate of Harris', served only one purpose: To get Phil into trouble. The trouble usually began when Frankie, in response to a request, complaint or musing from Harris, would speak the line that was to become his signature: "I know a guy..." . Later on in the series, the character went by the name Elliott Lewis. It seems use of the name "Frankie Remley" on radio belonged neither to the real Mr. Remley nor to Phil Harris, but to the Jack Benny radio show, on which Harris was a cast member.

When Benny moved his show from NBC to CBS in 1949, rights to use references to Remley went with him. So when the new season of the Harris show began, suddenly the character "Frankie Remley" became the character "Elliott Lewis."

Lewis' other most famous voicing was not on radio but on record. He is the narrator and male lead of Gordon Jenkins' musical narrative album "Manhattan Tower," both the original 10 inch lp and the later recorded, expanded 12 inch LP version of the musical story.

During the run of The Phil Harris-Alice Faye Show, Lewis took over as a director of the well-known radio series Suspense. On the May 10, 1951, broadcast, Lewis reversed roles with Harris in the play Death on My Hands. A band leader, played by Harris, is horrified when an autograph-seeking fan accidentally shoots herself and dies in his hotel room. A singer (played by Harris' wife and radio costar Alice Faye) comes to his aid as the townsfolk blame him for the girl's death and call for vigilante justice against him.

Lewis was also heard on episodes of The Clock, The Adventures of Maisie and literally hundreds of other shows. He claimed that acting came to him too easily, and that he preferred to write and to direct. As a producer, director and writer, Lewis also worked on such radio programs as Broadway Is My Beat, Crime Classics and numerous other shows. He was considered one of the top talents in the radio world. In all, Lewis was involved in over 900 radio productions.

In the 1970s, Lewis produced radio dramas during a brief reincarnation of the medium. In 1973-74, he directed Mutual's The Zero Hour, hosted by Rod Serling. In 1979, he produced the Sears Radio Theater with Sears as the sole sponsor. In 1980 the series moved from CBS to Mutual and was renamed The Mutual Radio Theater, sponsored by Sears and other sponsors.
Cathy Lewis (December 27, 1916, Spokane, Washington–November 20, 1968)[1][2] was an American actress remembered best for numerous radio appearances but making a number of film and television appearances in the last decade of her life.

According to Ron Lackmann's The Encyclopedia of American Radio, Lewis moved from Spokane to Chicago and found work on The First Nighter Program. Other accounts say she first hoped to make it as a singer. Eventually, Lewis moved to Hollywood, and had leading roles with the Pasadena Playhouse in productions of Stage Door, To Quito and Back, and Winterset, appearing with Robert Preston, Victor Mature, Dana Andrews, and Victor Jory. Then came a year's tour with Alexander Woolcott's company in The Man Who Came to Dinner and with Noël Coward's Bitter Sweet.

She met and married radio actor/writer/director Elliott Lewis (they shared the common surname) in 1943. Both Lewises were staples of vintage American radio; radio historians Gerald Nachman and John Dunning have written of their numerous, genre-spanning works in comedy and drama (they were, for example, regulars among what was known as Hollywood's Radio Row group of performers, appearing often---together and separately---on such programs as The Whistler), especially their co-creation of the respected anthology series On Stage and their stewardship (with Elliott Lewis directing and both of the couple acting) of the venerable mystery series Suspense.

But while her husband would often be remembered most for his comic role in The Phil Harris-Alice Faye Show (as bumbling buddy Frank Remley), she would be most identified as the sensibly droll Jane Stacy rooming with scatterbrained Irma Peterson (Marie Wilson) in the 1947–54 radio and television comedy My Friend Irma.
EPISODES LIST
53-01-01 OnStage 001 The String Bow Tie
53-01-08 OnStage 002 Beirut by Sunrise
53-01-11 OnStage 003 Poetic Tragedy-Rehearsal
53-01-15 OnStage 003 A Poetic Tragedy
53-01-22 OnStage 004 Cargo
53-01-29 OnStage 005 Public Furlough
53-02-05 OnStage 006 A Corner of Autumn
53-02-12 OnStage 007 The Party
53-02-19 OnStage 008 Four Meetings
53-02-26 OnStage 009 Fifth Of Tears
53-03-12 OnStage 010 Call Me A Cab
53-03-19 OnStage 011 Eddie
53-03-26 OnStage 012 Dig The Thief
53-04-02 OnStage 013 Bunch Of Violets
53-04-02 OnStage 014 The Bunch of Violets
53-04-16 OnStage 015 Casey at the Bat
53-04-23 OnStage 016 Skin Deep
53-04-30 OnStage 017 Happy Anniversary Album
53-05-07 OnStage 018 TheBear
53-05-14 OnStage 019 Statement Of Fact
53-05-28 OnStage 021 The Hanging at Four Oaks
53-06-04 OnStage 022 And a Fond Farewell
53-06-18 OnStage 024 Ideal Couple
53-07-02 OnStage 026 The Midnight Ride of Paul Revere
53-07-09 OnStage 027 Man of Independent Mind
53-07-23 OnStage 029 The Fling
53-08-20 OnStage 032 Canary Yellow
53-09-16 OnStage 035 The Crustacean
53-09-23 OnStage 036 Penny Ante
53-09-30 OnStage 037 Loving
53-10-21 OnStage 040 Take My Hand My Love
53-11-18 OnStage 044 Circle Of Wheels
53-12-16 OnStage 048 Candide
53-12-30 OnStage 049 Happy Holidays
54-02-17 OnStage 053 Heartbreak
54-03-03 OnStage 054 The Dreamer
54-03-10 OnStage 055 Crusade of Stanley Finston
54-04-28 OnStage 062 Giant's Fireplace
54-07-29 OnStage 069 The Telegram
54-09-09 OnStage 075 Saralee You Are Lovely as the Summer Night
54-09-23 OnStage 077 Fascination
54-09-30 OnStage 078 Circle of Wheels
THESE ARE MP3 RECORDINGS
THEY WILL NOT PLAY IN REGULAR CD PLAYERS
CLICK HERE TO KNOW MORE ABOUT mp3
CLICK HERE TO LEARN MORE ABOUT OUR PRODUCTS
We guarantee delivery of your item. If your item doesn't get there or is damaged, please notify us and we'll reship for you.
FULL REFUND IF NOT SATISFIED
Item number
OTR-1CD-OnStage
Currently there are no reviews available for this product. Be the first to write a review.