FREE SHIPPING USA ONLY. International Customers: Please add international shipping: http://m.onesmedia.com/category/313432
BOBBY BENSON
OLD TIME RADIO - 1 CD - 19 mp3 - Total Playtime: 7:51:20
"Bobby Benson & The B Bar B Riders"
The 30 minute childrens' western program "Bobby Benson & The B Bar B Riders," starring Clive Rice as Bobby 1951-1955 on MBS, was heard weekly (1949-1955) on WKIC Radio - 5:30 pm monday thru friday, as well as on Monday at 8pm, Saturday at 5pm & Sunday at 3pm.
This popular kids' program (which gave a 20-something year old Don Knotts his comedic role as the voice of old geezer, Windy Wales) outlasted nearly all other childrens' adventure dramas, including Superman, Captain Midnight, Straight Arrow, Sky King & Green Hornet.
Oh, for the days when our children used their imagination for entertainment! Those days are not gone as long as these programs outlast defunct video games and TV Programs!!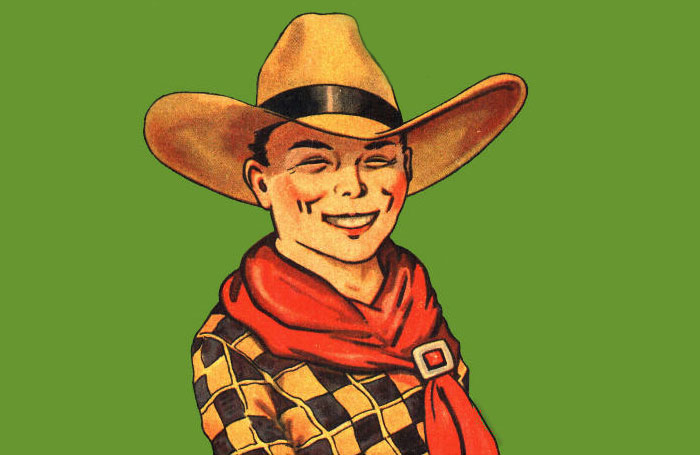 SHOWS LIST
Bobby Benson 49-11-25 Double Dare
Bobby Benson 49-12-28 Killer Wales
Bobby Benson 50-05-27 Den of Thieves
Bobby Benson 50-06-13 Face of Jabaco
Bobby Benson 50-07-28 The Ghost Rider
Bobby Benson 50-08-15 Three Wise Monkeys
Bobby Benson 51-07-07 Cyrano Wales
Bobby Benson 51-08-23 Byline
Bobby Benson 51-08-30 The Strong and The Weak
Bobby Benson 51-11-17 Lost Tribe
Bobby Benson 51-12-01 Queen of the Cowgirls
Bobby Benson 53-02-16 The Tunnel Of Trouble
Bobby Benson 53-03-09 The Unwanted
Bobby Benson 53-05-04 The Great Man
Bobby Benson 53-10-26 Headless Horseman
Bobby Benson 53-12-21 The Shadow Of A Deadman
Bobby Benson 54-01-04 Grandma Wales
Bobby Benson xx-xx-xx The Ghost Riders
Bobby Benson xx-xx-xx The Golden Palomino (Record)
THESE ARE MP3 RECORDINGS
THEY WILL NOT PLAY IN REGULAR CD PLAYERS
CLICK HERE TO KNOW MORE ABOUT mp3
CLICK HERE TO LEARN MORE ABOUT OUR PRODUCTS
We guarantee delivery of your item. If your item doesn't get there or is damaged, please notify us and we'll reship for you.
FULL REFUND IF NOT SATISFIED
Item number
OTR-1CD-BobbyBenson
Currently there are no reviews available for this product. Be the first to write a review.