FREE SHIPPING USA ONLY. International Customers: Please add international shipping: http://m.onesmedia.com/category/313432
ED WYNN, FIRECHIEF
OLD TIME RADIO - 1 CD - 15 mp3 - Total Playtime: 6:51:13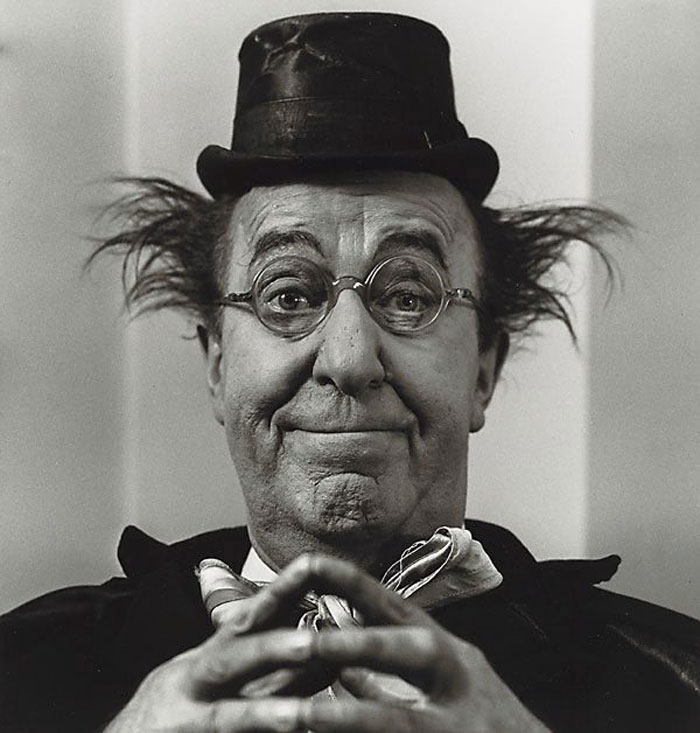 Fire Chief ran from 1932 to 1935 and was a variety show that featured comedy and music that featured The Fire Chief Quartet, The Fire Chief Band and Ed Wynn. The roots of Texaco Star Theater were in a 1930s radio hit, Ed Wynn, the Fire Chief, featuring the manic "Perfect Fool" in a half hour of vaudevillian routines interspersed with music. When Wynn's ratings began to slide and the comedian lapsed amidst personal and professional crises, Texaco turned up as the new sponsor for Fred Allen in 1940.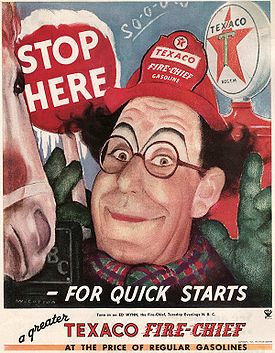 Ed Wynn (November 9, 1886 – June 19, 1966) was a popular American comedian and actor noted for his Perfect Fool comedy character, his pioneering radio show of the 1930s, and his later career as a dramatic actor.

Wynn began his career in vaudeville in 1903 and was a star of the Ziegfeld Follies starting in 1914. During The Follies of 1915, W. C. Fields allegedly caught Wynn mugging for the audience under the table during his "Pool Room" routine and knocked him unconscious with his cue. Wynn wrote, directed, and produced many Broadway shows in the subsequent decades, and was known for his silly costumes and props as well as for the giggly, wavering voice he developed for the 1921 musical review, The Perfect Fool.
Although many gag writers later provided material for Wynn's performances in radio, television and movies, he was proud to boast that he had written every line he ever spoke during his early career as a stage performer.

He hosted a popular radio show, The Fire Chief for most of the 1930s, heard in North America on Tuesday nights, sponsored by Texaco gasoline. Like many former vaudeville performers who turned to radio in the same decade, the stage-trained Wynn insisted on playing for a live studio audience, doing each program as an actual stage show, using visual bits to augment his written material, and in his case, wearing a colorful costume with a red fireman's helmet. He usually bounced his gags off announcer/straight man Graham McNamee; Wynn's customary opening, "Tonight, Graham, the show's gonna be different," became one of the most familiar tag-lines of its time; a sample joke: "Graham, my uncle just bought a new second-handed car... he calls it Baby! I don't know, it won't go anyplace without a rattle!"

Wynn reprised his Fire Chief radio character in two movies, Follow the Leader (1930) and The Chief (1933). Near the height of his radio fame (1933) he founded his own short-lived radio network the Amalgamated Broadcasting System, which lasted only five weeks, nearly destroying the comedian. According to radio historian Elizabeth McLeod, the failed venture left Wynn deep in debt, divorced and finally, suffering a nervous breakdown.

Wynn was offered the title role in MGM's 1939 screen adaptation of The Wizard of Oz, but turned it down, as did his Ziegfeld contemporary W. C. Fields. The part went to Frank Morgan.
SHOWS LIST
Ed Wynn - The Fire Chief 1932-07-26 The Prince Goes to School
Ed Wynn - The Fire Chief 1932-08-09 Trial by Jury
Ed Wynn - The Fire Chief 1932-08-30 When You Were 8 & I was 9 & we were 17
Ed Wynn - The Fire Chief 1932-10-18 Tolstoys Redemption
Ed Wynn - The Fire Chief 1932-10-25 Dorothy Burnhan of Haddon Hall
Ed Wynn - The Fire Chief 1932-11-01 Poorhouse Behind the Hill
Ed Wynn - The Fire Chief 1932-11-08 (1933-01-10) Home Sweet Home
Ed Wynn - The Fire Chief 1932-11-15 When Hiking, Ignorance is Blisters
Ed Wynn - The Fire Chief 1933-12-12 As You Sow, So Shall Ye Reap
Ed Wynn - The Fire Chief 1935-01-22 Ed Writes a Book
Ed Wynn - The Fire Chief 1935-02-26 Ed Becomes a Warden
Ed Wynn - The Fire Chief 1935-03-25 A Wife in Every Port
Ed Wynn - The Fire Chief 1935-03-26 Texaco Fire Chief
Ed Wynn - The Fire Chief 1935-04-09 Massa's in the Cold, Cold Ground
Ed Wynn - The Fire Chief 1945-02-05 Ed Wynn Show
THESE ARE MP3 RECORDINGS
THEY WILL NOT PLAY IN REGULAR CD PLAYERS
CLICK HERE TO KNOW MORE ABOUT mp3
CLICK HERE TO LEARN MORE ABOUT OUR PRODUCTS
We guarantee delivery of your item. If your item doesn't get there or is damaged, please notify us and we'll reship for you.
FULL REFUND IF NOT SATISFIED
Item number
OTR-1CD-EdWynn
Currently there are no reviews available for this product. Be the first to write a review.