FREE SHIPPING USA ONLY. International Customers: Please add international shipping: http://m.onesmedia.com/category/313432
BEN BERNIE SHOW
OLD TIME RADIO - 1 CD - 7 mp3 - Total Playtime: 1:43:30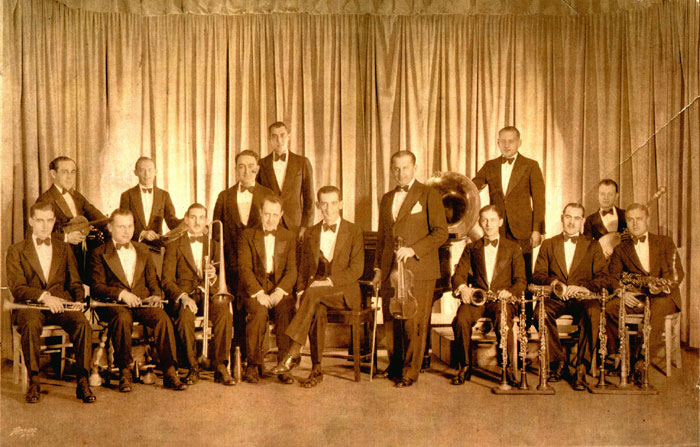 Ben Bernie (May 30, 1891 – October 23, 1943), born Bernard Anzelevitz, was an American jazz violinist and radio personality, often introduced as The Old Maestro. He was noted for his showmanship and memorable bits of snappy dialogue.
Bernie was born in Bayonne, New Jersey. By the age of 15 he was teaching violin, but this experience apparently diminished his interest in the violin for a time. He returned to music doing vaudeville, appearing with Phil Baker as Baker and Bernie, but he met with little success until 1922 when he joined his first orchestra. Later, he had his own band, "The Lads," seen in the early DeForest Phonofilm sound short, Ben Bernie and All the Lads (1924–25), featuring pianist Oscar Levant. He toured with Maurice Chevalier and also toured in Europe.

Bernie's orchestra recorded throughout the 1920s and 1930s; Vocalion (1922–25), Brunswick (1925–33), Columbia (1933), Decca (1936), and ARC (Vocalion and OKeh) (1939–40). In 1923 Bernie and the Hotel Roosevelt Orchestra recorded Who's Sorry Now. In 1925 Ben Bernie and his orchestra did the first recording of Sweet Georgia Brown. Bernie was the co-composer of this jazz standard, which became the theme song of the Harlem Globetrotters. (His Vocalion and Brunswick records were always listed as Ben Bernie and His Orchestra; only his Columbia records used the moniker "Ben Bernie and All The Lads".)
His musical variety radio shows through the 1930s, usually titled, Ben Bernie, The Old Maestro, were hugely successful, with ratings placing him among radio's top ten programs. He was heard on radio as early as 1923, broadcasting on WJZ and the NBC Blue Network in 1930-31, sponsored by Mennen. After a 1931-32 run on CBS, sponsored by Pabst Beer (during Prohibition, they sold malt syrup, the primary ingredient in brewing "homemade beer"), he was heard Tuesdays on NBC from 1932 to 1935, also with Pabst. His announcer during this period was Jimmy Wallington.

On the Blue Network from 1935 to 1937, Bernie's sponsor was the American Can Company. He returned to CBS in 1938, sponsored by U.S. Rubber. With Half-&-Half Tobacco as a sponsor, he did a musical quiz program of CBS from 1938 to 1940. From 1940-41, Bromo-Seltzer was his sponsor on the Blue Network. Wrigley's Gum sponsored The Ben Bernie War Workers' Program (1941–43). He also made guest appearances on other radio shows. He appeared in two feature films Shoot the Works (1934) and Stolen Harmony (1935).

His theme was "It's a Lonesome Old Town" and his signature trademark, "yowsah, yowsah, yowsah" (also spelled "yowsa" or "yowza"), became a national catchphrase.[1] The term was memorably used by a character in the film They Shoot Horses, Don't They? (1969), Richie Cunningham in a 1976 episode of Happy Days, "They Shoot Fonzies, Don't They?" (1976), and by the band Chic with their hit "Dance, Dance, Dance (Yowsah, Yowsah, Yowsah)" (1977).[2]

Announcers for Bernie's programs included Harlow Wilcox, Harry von Zell and Bob Brown. With comedy from Lew Lehr and Fuzzy Knight, the line-up of vocalists included Buddy Clark, Little Jackie Heller, Scrappy Lambert, Pat Kennedy, Jane Pickens, Dinah Shore and Mary Small.

To boost ratings, Walter Winchell and Bernie, who were good friends, staged a fake rivalry similar to the comedic conflict between Jack Benny and Fred Allen. This mutually beneficial "feud" was a running gag on their radio appearances and continued in two films in which they portrayed themselves: Wake Up and Live (1937) and Love and Hisses (1937). They are also caricatured in the Warner Bros. cartoons The Woods Are Full of Cuckoos (1937) as "Ben Birdie" and "Walter Finchell" and The Coo-Coo Nut Grove (1936) as "Ben Birdie" and "Walter Windpipe".

Bernie was a freemason, member of Keystone Lodge n.º 235, New York City.

He died from a pulmonary embolism, brought on from his years of smoking his famed cigars, in October 1943, aged 52.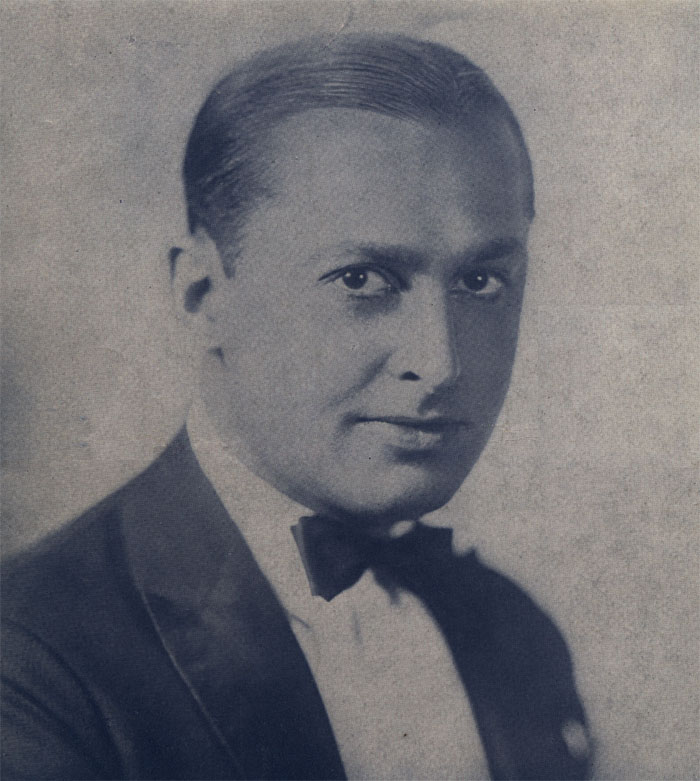 SHOWS LIST
Ben Bernie 42-10-23 The Wedding Show (Not the same as 42-xx-xx)
Ben Bernie 42-10-26 Saluting The Coast Guard
Ben Bernie 42-12-11 Saluting War Workers And The People In Canada
Ben Bernie 42-12-12 First Song - Yankee Doodle Boy
Ben Bernie 42-xx-xx Gail Robbins
Ben Bernie 42-xx-xx The Wedding Show
Ben Bernie 42-xx-xx To The Ladies
THESE ARE MP3 RECORDINGS
THEY WILL NOT PLAY IN REGULAR CD PLAYERS
CLICK HERE TO KNOW MORE ABOUT mp3
CLICK HERE TO LEARN MORE ABOUT OUR PRODUCTS
We guarantee delivery of your item. If your item doesn't get there or is damaged, please notify us and we'll reship for you.
FULL REFUND IF NOT SATISFIED
Item number
OTR-1CD-BenBernie
Currently there are no reviews available for this product. Be the first to write a review.