FREE SHIPPING USA ONLY. International Customers: Please add international shipping: http://m.onesmedia.com/category/313432
LAUREN BACALL COLLECTION
OLD TIME RADIO - 2 CD - 65 mp3 - Total Playtime: 29:40:06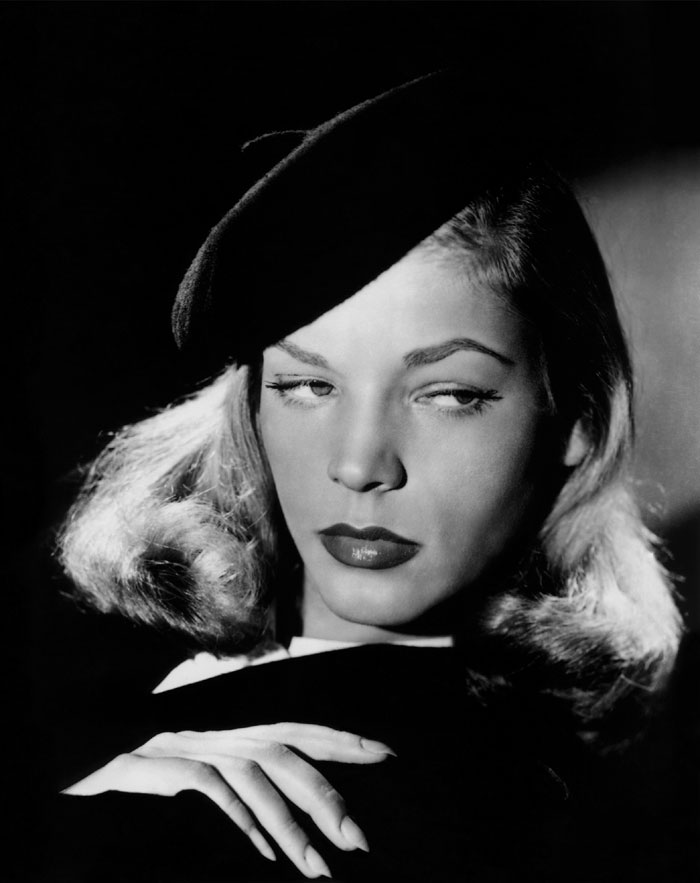 Lauren Bacall, born Betty Joan Perske; September 16, 1924) is an American film and stage actress and model, known for her distinctive husky voice and sultry looks.
She first emerged as a leading lady in the Humphrey Bogart film To Have and Have Not (1944) and continued on in the film noir genre, with appearances in Bogart movies The Big Sleep (1946), Dark Passage (1947), and Key Largo (1948), as well as a comedienne in How to Marry a Millionaire (1953) with Marilyn Monroe and Designing Woman (1957) with Gregory Peck. Bacall has worked on Broadway in musicals, gaining Tony Awards for Applause in 1970 and Woman of the Year in 1981. Her performance in the movie The Mirror Has Two Faces (1996) earned her a Golden Globe Award and an Academy Award nomination.
In 1999, Bacall was ranked #20 of the 25 actresses on the AFI's 100 Years... 100 Stars list by the American Film Institute. In 2009, she was selected by the Academy of Motion Picture Arts and Sciences to receive an Academy Honorary Award "in recognition of her central place in the Golden Age of motion pictures."

Born Betty Joan Perske in New York City, she was the only child of Natalie Weinstein-Bacal, a secretary who later legally changed her surname to Bacall, and William Perske, who worked in sales. Bacall's parents were Jewish; her mother immigrated from Romania through Ellis Island, and her father was born in New Jersey, to parents from Poland. She is first cousin to Shimon Peres, current president and former prime minister of Israel. Her parents divorced when she was five, and she took the Romanian form of her mother's last name, Bacall. Bacall no longer saw her father and formed a close bond with her mother, whom she took with her to California when she became a movie star.

Bacall took lessons at the American Academy of Dramatic Arts. During this time, she became a theatre usher and worked as a fashion model. As Betty Bacall, she made her acting debut, at age 17, on Broadway in 1942, as a walk-on in Johnny 2 X 4. According to her autobiography, she and a girlfriend won an opportunity in 1940 to meet her idol Bette Davis at Davis's hotel. Years later, Davis visited Bacall backstage to congratulate her on her performance in Applause, a musical based on Davis's turn in All About Eve. According to Bacall's autobiography, Davis told her "You know you're the only one who can play this role."

Bacall became a part-time fashion model. Howard Hawks' wife Nancy spotted her "in a very small picture in Vogue" (source: interview with Howard Hawks in Peter Bogdanovich's book Who the Devil Made It, p. 327) and urged Hawks to have her take a screen test for To Have and Have Not. Hawks had asked his secretary to find out more about her, but the secretary misunderstood and sent her a ticket to Hollywood (source: interview with Howard Hawks in Peter Bogdanovich's book Who the Devil Made It, p. 327) for the audition. He signed her up to a seven-year personal contract, brought her to Hollywood, gave her $100 a week, and began to manage her career. Hawks changed her name to Lauren Bacall. Nancy Hawks took Bacall under her wing. She dressed the newcomer stylishly, and guided her in matters of elegance, manners and taste. Bacall's voice was trained to be lower, more masculine and sexier, which resulted in one of the most distinctive voices in Hollywood. In the movie, Bacall takes on Nancy's nickname "Slim."

Breakthrough
During screen tests for To Have and Have Not (1944), Bacall was nervous. To minimize her quivering, she pressed her chin against her chest and to face the camera, tilted her eyes upward. This effect became known as "The Look", Bacall's trademark.
On the set, Humphrey Bogart, who was married to Mayo Methot, initiated a relationship with Bacall several weeks into shooting and they began seeing each other.
On a visit to the National Press Club in Washington, D.C. on February 10, 1945, Bacall's press agent, chief of publicity at Warner Bros. Charlie Enfield, asked the 20-year-old Bacall to sit on the piano which was being played by Vice-President of the United States Harry S. Truman. The photos caused controversy and made worldwide headlines.
After To Have and Have Not, Bacall was seen opposite Charles Boyer in the critically panned Confidential Agent (1945). Bacall would state in her autobiography that her career never fully recovered from this film, and that studio boss Jack Warner did not care about quality. She then appeared with Bogart in the films noir The Big Sleep (1946) and Dark Passage (1947) and John Huston's melodramatic suspense film Key Largo (1948) with Bogart and Edward G. Robinson. She was cast with Gary Cooper in the period drama Bright Leaf (1950).


1950s

Bacall turned down scripts she did not find interesting and thereby earned a reputation for being difficult. Yet, for her leads in a string of films, she received favorable reviews. In Young Man with a Horn (1950), co-starring Kirk Douglas, Doris Day, and Hoagy Carmichael, Bacall played a two-faced femme fatale. This movie is often considered the first big-budget jazz film. During 1951-52, Bacall co-starred with Bogart in the syndicated action-adventure radio series Bold Venture.

Bacall starred in the CinemaScope comedy How to Marry a Millionaire (1953), a runaway hit that saw her teaming up with Marilyn Monroe and Betty Grable. Billed third under Monroe and Grable, Bacall got positive notices for her turn as the witty gold-digger, Schatze Page. According to her autobiography, Bacall refused the coveted invitation from Grauman's Chinese Theatre to press her hand- and footprints in the theatre's cemented forecourt at the Los Angeles premiere of the film. She also said "Marilyn was frightened, insecure...but I couldn't dislike her. She was sweet, and she tried so hard."

In 1955, a live television version of Bogart's own breakthrough, The Petrified Forest, was performed as a live installment of Producers' Showcase, a weekly dramatic anthology, featuring Bogart (now top-billed) as Duke Mantee, Henry Fonda as Alan, and Bacall as Gabrielle, the part originally played in the 1936 movie by Bette Davis. Jack Klugman, Richard Jaeckel, and Jack Warden played supporting roles. Bogart had no problem performing his role live since he had originally played the part on Broadway with the subsequent movie's star Leslie Howard, who had secured a film career for Bogart by insisting that Warner Bros. cast him in the movie instead of Edward G. Robinson; Bogart and Bacall named their daughter "Leslie Howard Bogart" in gratitude. In the late 1990s, Bacall donated the only known kinescope of the 1955 performance to The Museum Of Television & Radio (now the Paley Center for Media), where it remains archived for viewing in New York City and Los Angeles.

Written on the Wind, directed by Douglas Sirk in 1956, is now considered a classic tear-jerker. Appearing with Rock Hudson, Dorothy Malone and Robert Stack, Bacall played a determined woman. Bacall states in her autobiography that she did not think much of the role. While struggling at home with Bogart's severe illness (cancer of the esophagus), Bacall starred with Gregory Peck in the screwball comedy Designing Woman and gained rave reviews. It was directed by Vincente Minnelli and released in New York City on May 16, 1957, four months after Bogart succumbed to cancer on January 14.

1960s and 1970s

Bacall's movie career waned in the 1960s, and she was seen in only a handful of films. On Broadway she starred in Goodbye, Charlie (1959), Cactus Flower (1965), Applause (1970) and Woman of the Year (1981). She won Tony Awards for her performances in the latter two. The few movies Bacall shot during this period were all-star vehicles such as Sex and the Single Girl (1964) with Henry Fonda, Tony Curtis and Natalie Wood, Harper (1966) with Paul Newman, Shelley Winters, Julie Harris, Robert Wagner and Janet Leigh, and Murder on the Orient Express (1974), with Ingrid Bergman, Albert Finney and Sean Connery. In 1964, she appeared in two acclaimed episodes of Craig Stevens's CBS drama, Mr. Broadway: first in "Take a Walk Through a Cemetery", with then husband Jason Robards, Jr. and Jill St. John, and then as Barbara Lake in "Something to Sing About", with Martin Balsam as Nate Bannerman.

For her work in the Chicago theatre, Bacall won the Sarah Siddons Award in 1972 and again in 1984. In 1976, she co-starred with John Wayne in his last picture, The Shootist. The two became friends, despite significant political differences between them. They had previously been cast together in 1955's Blood Alley.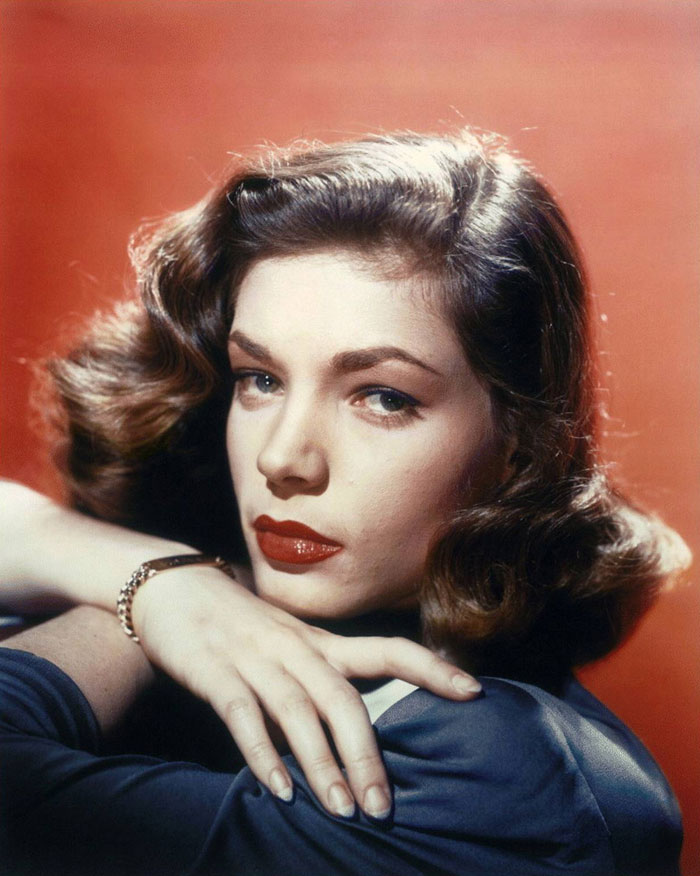 Later career

During the 1980s and early 1990s, Bacall appeared in the poorly received star vehicle The Fan (1981), as well as some star-studded features such as Robert Altman's Health (1980), Michael Winner's Appointment with Death (1988), and Rob Reiner's Misery (1990). In 1997, Bacall was nominated for a Best Supporting Actress Academy Award for her role in The Mirror Has Two Faces (1996), her first nomination after a career span of more than fifty years. She had already won a Golden Globe and was widely expected to win the Oscar, but it went instead to Juliette Binoche for The English Patient.

Bacall received the Kennedy Center Honors in 1997. In 1999, she was voted one of the 25 most significant female movie stars in history by the American Film Institute. Since then, her movie career has seen a new renaissance and she has attracted respectful notices for her performances in high-profile projects such as Dogville (2003) and Birth (2004), both with Nicole Kidman. She is one of the leading actors in Paul Schrader's 2007 movie The Walker.

In March 2006, Bacall was seen at the 78th Annual Academy Awards introducing a film montage dedicated to film noir. She also made a cameo appearance as herself on The Sopranos, in the April 2006 episode, "Luxury Lounge", during which she was punched and robbed by a masked hoodlum played by Michael Imperioli.

In September 2006, Bacall was awarded the first Katharine Hepburn Medal, which recognizes "women whose lives, work and contributions embody the intelligence, drive and independence of the four-time-Oscar-winning actress", by Bryn Mawr College's Katharine Houghton Hepburn Center. She gave an address at the memorial service of Arthur M. Schlesinger, Jr at the Reform Club in London in June 2007.

Bacall was a spokesperson for the Tuesday Morning discount chain. Commercials show her in a limousine waiting for the store to open at the beginning of one of their sales events. She is currently producing a jewelry line with the company, Weinman Brothers. She previously was a celebrity spokesperson for High Point (coffee) and Fancy Feast cat food.

Bacall was selected by the Academy of Motion Picture Arts and Sciences to receive an Honorary Academy Award. The award was presented at the inaugural Governors Awards on November 14, 2009.

In July 2013, Bacall expressed interest to star in the film, Trouble Is My Business.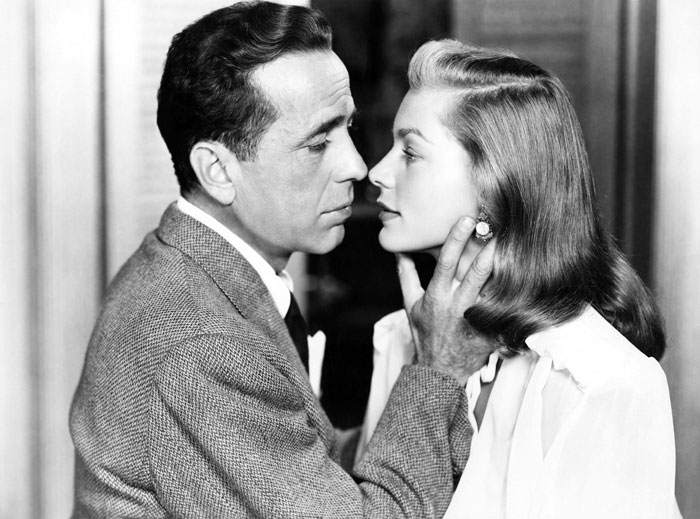 SHOWS LIST
Disc 1
Bold Venture ep01 Deadly Merchandise
Bold Venture ep02 Kuan Yin Statue
Bold Venture ep03 Opium Smugglers and Young Girl
Bold Venture ep04 Johnny Rice Story
Bold Venture ep05 Treasure on Flamingo Cay
Bold Venture ep06 He Who Laughs Last
Bold Venture ep07 Espionage and Murder in San Toma
Bold Venture ep08 A Muncie Murderess in Havana
Bold Venture ep09 Fake American Passport
Bold Venture ep10 Sailor Framed for Murder
Bold Venture ep11 The Blue Moon
Bold Venture ep12 The Tears Of Siva
Bold Venture ep13 A Half Million Reasons to Find Gary
Bold Venture ep14 The High Price of Treason
Bold Venture ep15 Russian Roulette
Bold Venture ep16 The Mystery of the Mary K
Bold Venture ep17 Death At The Wedding
Bold Venture ep18 A Twelve Year Promise
Bold Venture ep19 Voodoo Vendetta
Bold Venture ep20 The Search for Tommy Reed
Bold Venture ep21 Sunken Treasure at 20 Fathoms
Bold Venture ep22 The Ghost Ship
Bold Venture ep23 Jenny Ward Slates Old Flame
Bold Venture ep24 Terminal Key
Bold Venture ep25 Out of Control
Bold Venture ep26 Black Tie Affair
Bold Venture ep27 Murder in the Yucatan Peninsula
Bold Venture ep28 Slate Shannon Sucker
Bold Venture ep29 Slate Shannon Held for Ransom
Bold Venture ep30 Camellias and a Ruby
Disc 2
Bold Venture ep31 Passage for Mario Carada
Bold Venture ep32 Darby and Joan Incorporated
Bold Venture ep33 Mutineers of the SS Marino Victory
Bold Venture ep34 Bold Venture Stolen
Bold Venture ep35 Slates Stolen DaVinci
Bold Venture ep36 Paolo Framed for Jewel Robbery
Bold Venture ep37 Cruise To Batabano
Bold Venture ep38 Slates Stolen Identity
Bold Venture ep39 Tabard of Pizarro
Bold Venture ep40 Escape From Guantanamo
Bold Venture ep41 Crazy Old Carlo
Bold Venture ep42 Innocence in Trujillo
Bold Venture ep43 An Invitation to Death
Bold Venture ep44 Background Shots Can Kill You
Bold Venture ep45 Revenge Equals Murder Times Two
Bold Venture ep46 A Backstabbing at Shannons Place
Bold Venture ep47 Im Going To Die
Bold Venture ep48 The One That Got Away
Bold Venture ep49 Man From Sumatra
Bold Venture ep50 The Big KO
Bold Venture ep51 El Indio
Bold Venture ep52 Diamond Fencing and Fisticuffs
Bold Venture ep53 Revenge is Sweet
Bold Venture ep54 Havens Venezuelan Isle
Bold Venture ep55 With Friends Like These
Bold Venture ep56 Marriage And Murder
Bold Venture ep60 Seor Rufio
Chesterfield Show Bing Crosby Show - 52-02-13 (95) Guest - Humphrey Bogart and Lauren Bacall
Chesterfield Show Bing Crosby Show - 52-03-12 Guest - Humphrey Bogart and Lauren Bacall
Command Performance - 44-12-16 Bob Hope Bing Crosby Lauren Bacall
Command Performance - 45-03-15 Jimmy Durante Humphrey Bogart Lauren Bacall
Command Performance - 45-08-30 - Frank Sinatra, Humphrey Bogart, Victor Borge
Hollywood Fights Back 471026
Jack Benny Program 47-01-05 Guests - Humphrey Bogart, Lauren Bacall
Lux Radio Theater 46-10-14 To Have and Have Not
THESE ARE MP3 RECORDINGS
THEY WILL NOT PLAY IN REGULAR CD PLAYERS
CLICK HERE TO KNOW MORE ABOUT mp3
CLICK HERE TO LEARN MORE ABOUT OUR PRODUCTS
We guarantee delivery of your item. If your item doesn't get there or is damaged, please notify us and we'll reship for you.
FULL REFUND IF NOT SATISFIED
Item number
OTR-2CD-LaurenBacall
Currently there are no reviews available for this product. Be the first to write a review.