FREE SHIPPING USA ONLY. International Customers: Please add international shipping: http://m.onesmedia.com/category/313432
JESSICA TANDY COLLECTION
OLD TIME RADIO - 1 CD - 34 mp3 - Total Playtime: 14:42:24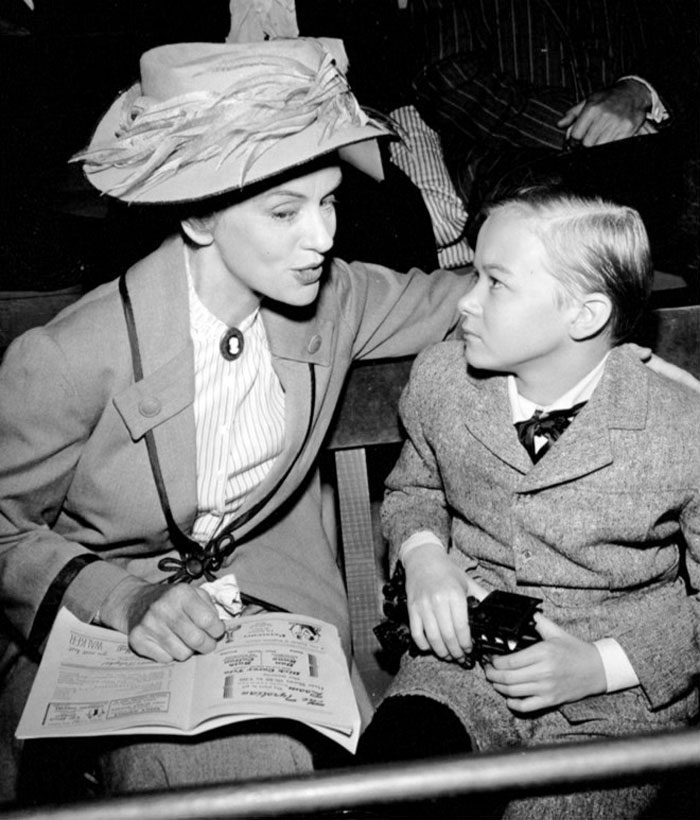 Jessica Alice Tandy (7 June 1909 – 11 September 1994) was a British-American stage and film actress, who spent most of her 67-year career[1] in the United States. She appeared in over 100 stage productions and had more than 60 roles in film and TV.

Born in London to a headmistress and a travelling salesman, she made her professional debut on the London stage in 1927, at the age of 18. During the 1930s, she appeared in a large number of plays in London's West End, playing roles such as Ophelia, opposite John Gielgud's legendary Hamlet, and Katherine, opposite Laurence Olivier's Henry V. In the 1930s, she also worked in a couple of British films. Following the end of her marriage to the British actor Jack Hawkins, she moved to New York in 1940, where she met Canadian actor Hume Cronyn. He became her second husband and frequent partner on stage and screen.

She won the Tony Award for her performance as Blanche Dubois in the original Broadway production of A Streetcar Named Desire in 1948, sharing the prize with Katherine Cornell (who won for the female lead in Antony and Cleopatra) and Judith Anderson (for the latter's portrayal of Medea). Over the following three decades, her career continued sporadically and included a supporting role in Alfred Hitchcock's horror film, The Birds (1963), and a Tony Award-winning performance in The Gin Game (1977, playing in the two-hander play opposite Hume Cronyn). Along with Cronyn, she was a member of the original acting company of the Guthrie Theater.

In the mid-1980s she had a career revival. She appeared with Cronyn in the Broadway production of Foxfire in 1983 and its television adaptation four years later, winning both a Tony Award and an Emmy Award for her portrayal of Annie Nations. During these years, she appeared in films such as Cocoon (1985), also with Cronyn.

She became the oldest actress to receive the Academy Award for Best Actress for her role in Driving Miss Daisy (1989), for which she also won a BAFTA and a Golden Globe, and was nominated for an Academy Award for Best Supporting Actress for Fried Green Tomatoes (1991). At the height of her success, she was named as one of People's "50 Most Beautiful People". She was diagnosed with ovarian cancer in 1990, and continued working until shortly before her death.
The youngest of three siblings, Tandy was born in Geldeston Road in Hackney, London. Her mother, Jessie Helen (née Horspool), was the head of a school for mentally handicapped children, and her father, Harry Tandy, was a travelling salesman for a rope manufacturer. Her father died when Tandy was 12, and her mother subsequently taught evening courses to earn an income. Tandy was educated at Dame Alice Owen's School in Isling
Tandy began her career at the age of 18 in London, establishing herself with performances opposite such actors as Laurence Olivier and John Gielgud. She entered films in Britain, but after her marriage to Jack Hawkins failed, she moved to the United States. In 1942, she married Hume Cronyn and over the following years played supporting roles in several Hollywood films.

Like so many stage actors, Tandy had a hand in radio, as well. Among other programs, she was a regular on Mandrake the Magician (as Princess Nada), and then with husband Hume Cronyn in The Marriage which ran on radio from 1953 to 1954, and then segued onto television.

She made her American film debut in The Seventh Cross (1944). She also appeared in The Valley of Decision (1945), The Green Years (1946, as Cronyn's daughter), Dragonwyck (1946) starring Gene Tierney and Vincent Price and Forever Amber (1947). She won a Tony Award for her performance as Blanche Dubois in the original Broadway production of A Streetcar Named Desire in 1948. After this (she lost the film role to actress Vivien Leigh), she concentrated on the stage, becoming a naturalized citizen of the United States in 1952.

Over the next three decades, her film career continued sporadically, but included The Desert Fox: The Story of Rommel (1951) opposite James Mason, The Light in the Forest (1958), and a role as a domineering mother in Alfred Hitchcock's film, The Birds (1963). She gained a Tony Award for her performance in The Gin Game (1977).

The beginning of the 1980s saw a resurgence in her film career, with character roles in The World According to Garp, Best Friends, Still of the Night (all 1982) and The Bostonians (1984). She and Cronyn were now working together more regularly on stage and television, including the films Cocoon (1985), *batteries not included (1987) and Cocoon: The Return (1988) and the Emmy Award winning television film Foxfire (1987, recreating her Tony winning Broadway role). However, it was her colourful performance in Driving Miss Daisy (1989), as an aging, stubborn Southern-Jewish matron, that earned her an Oscar.

She gained a Best Supporting Actress nomination for her work in the grassroots hit Fried Green Tomatoes (1991), and co-starred in The Story Lady (1991 telefilm, with daughter Tandy Cronyn), Used People (1992, as Shirley MacLaine's mother), television film To Dance with the White Dog (1993, with Cronyn), Nobody's Fool (1994), and Camilla (also 1994, with Cronyn). Camilla was to be her last performance, at the age of 84.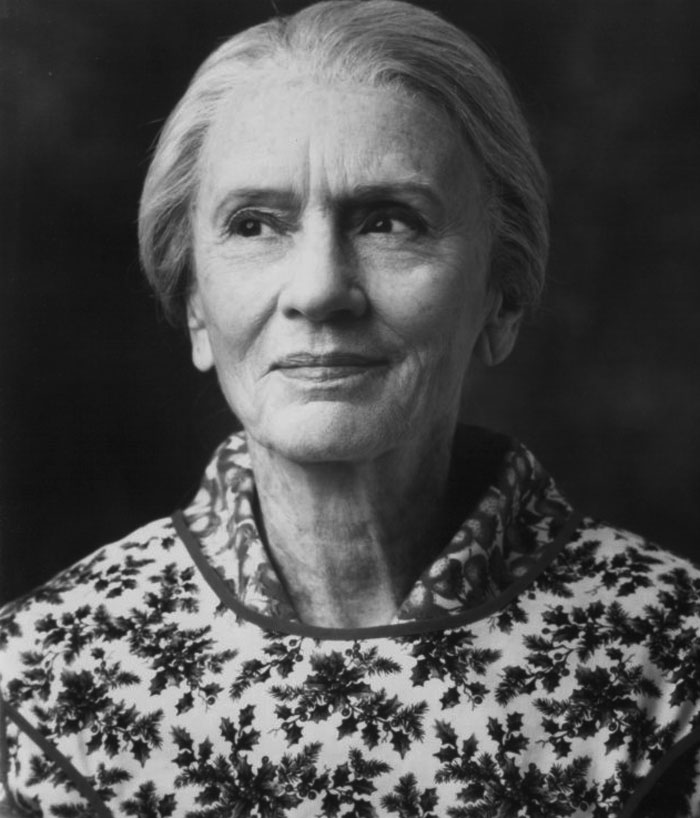 SHOWS LIST
Columbia Workshop 401208 Trojan Women
Great Plays 40-11-24 The Tempest
Great Scenes from Great Plays 49-02-04 The World We Made
Hume Cronyn Biography
Jessica Tandy Biography
Jessica Tandy
Lux Radio Theater 46-03-11 Presenting Lily Mars
Stars over Hollywood 46-12-14 There'll Always Be a Robin
The Marriage 52-10-24 (xx) How They Met and Married (Audition)
The Marriage 53-10-04 (01) PTA 5th Grade Volunteer
The Marriage 53-10-18 (03) Emily's First Formal
The Marriage 53-10-25 (04) An Old Friend of Liz's Is in Town
The Marriage 53-11-08 (06) Ben's Shady Client
The Marriage 53-11-15 (07) Liz Fights for a Traffic Ticket
The Marriage 53-11-22 (08) Fred Hertzell Visits from Kansas
The Marriage 53-11-29 (09) Emily Pledges Omega Chi
The Marriage 53-12-06 (10) Liz Takes up Painting
The Marriage 53-12-13 (11) Ben Represents Stan in Juvenile Court
The Marriage 53-12-20 (12) Liz Gets a Christmas Job at the Perfume Counter
The Marriage 53-12-27 (13) Ben and Liz Recall How They First Met
The Marriage 54-01-03 (14) Liz Paints the Apartment and Ben Meets Judy
The Marriage 54-01-10 (15) Ben and Liz Spend the Weekend in Vermont
The Marriage 54-01-17 (16) The Grandfather Clock
The Marriage 54-01-24 (17) Liz Gets to Know Bobby Logan, Emily's Boyfriend
The Marriage 54-01-31 (18) Liz Decides to Get a Job
The Marriage 54-02-07 (19) Ben's Father Comes for a Three Week Visit
The Marriage 54-02-14 (20) Ben's Law Firm Is Dissolving
The Marriage 54-02-28 (22) Is Liz Pregnant
The Marriage 54-03-07 (23) Filling out Income Tax Forms
The Marriage 54-03-14 (24) Individuality
The Marriage 54-03-21 (25) Emily Worships Her Father
The Marriage 54-03-28 (26) Ben Arranges a Date for Emily with Herold
The Marriage Audio Brief
Theater Guild on the Air 49 02 27 Payment Deferred
THESE ARE MP3 RECORDINGS
THEY WILL NOT PLAY IN REGULAR CD PLAYERS
CLICK HERE TO KNOW MORE ABOUT mp3
CLICK HERE TO LEARN MORE ABOUT OUR PRODUCTS
We guarantee delivery of your item. If your item doesn't get there or is damaged, please notify us and we'll reship for you.
FULL REFUND IF NOT SATISFIED
Item number
OTR-1CD-JessicaTandy
Currently there are no reviews available for this product. Be the first to write a review.