FREE SHIPPING USA ONLY. International Customers: Please add international shipping: http://m.onesmedia.com/category/313432
WAR OF THE WORLDS BROADCAST
OLD TIME RADIO - 2 AUDIO CD - 4 Shows - Total Playtime: 2:22:18
The War of the Worlds is an episode of the American radio drama anthology series The Mercury Theatre on the Air. It was performed as a Halloween episode of the series on October 30,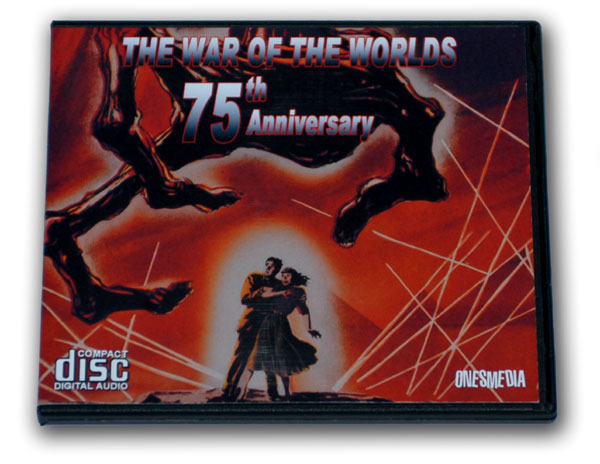 1938, and aired over the Columbia Broadcasting System radio network. Directed and narrated by actor and future filmmaker Orson Welles, the episode was an adaptation of H. G. Wells's novel The War of the Worlds (1898). The first two thirds of the 60-minute broadcast were presented as a series of simulated news bulletins, which suggested to many listeners that an actual alien invasion by Martians was currently in progress. Compounding the issue was the fact that the Mercury Theatre on the Air was a sustaining show (it ran without commercial breaks), adding to the program's realism. Although there were sensationalist accounts in the press about a supposed panic in response to the broadcast, the precise extent of listener response has been debated. In the days following the adaptation, however, there was widespread outrage and panic by certain listeners, who had believed the events described in the program were real. The program's news-bulletin format was described as cruelly deceptive by some newspapers and public figures, leading to an outcry against the perpetrators of the broadcast. Despite these complaints, or perhaps in part because of them, the episode secured Welles' fame as a dramatist.
These 2 Audio CD includes the original October 30, 1938 War of the Worlds Broadcast, the day after press conference with Orson Welles, the 1940 meeting between H.G. Wells and Orson Welles, and finally The 1955 Lux Radio Theater version of the War of the Worlds.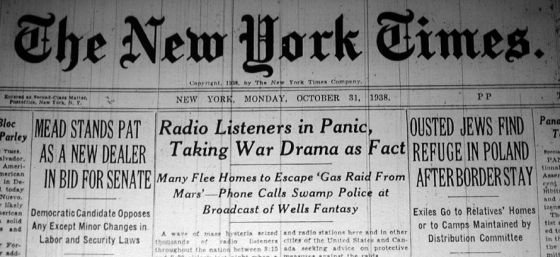 Disc 1
1938 10 30 War of the Worlds Broadcast
1938 10 31 Orson Welles Press Conference 1938 10 31
Disc 2
1955 02 08 Lux Radio Theater War of the Worlds
1940 10 28 HG Wells Meets Orson Welles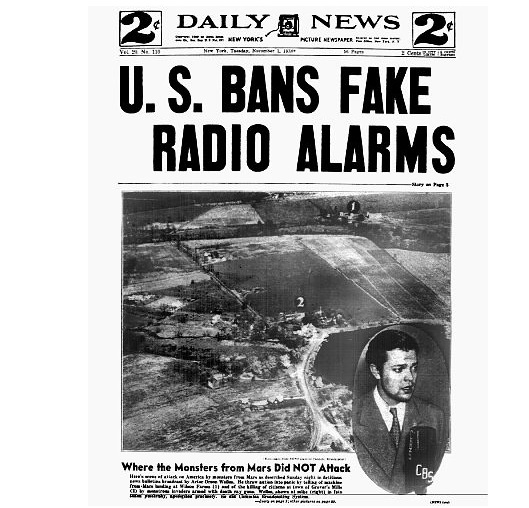 THESE ARE REGULAR AUDIO CD
WILL PLAY IN ANY CD PLAYER, DVD PLAYER OR COMPUTERS
THIS CD WILL BE DELIVERED IN A PLASTIC CASE AND ART WORK
CLICK HERE TO LEARN MORE ABOUT OUR PRODUCTS
We guarantee delivery of your item. If your item doesn't get there or is damaged, please notify us and we'll reship for you.
FULL REFUND IF NOT SATISFIED
Item number
OTR-2CDA-WOTW
Currently there are no reviews available for this product. Be the first to write a review.