FREE SHIPPING USA ONLY. International Customers: Please add international shipping: http://m.onesmedia.com/category/313432
SPY CATCHER
OLD TIME RADIO - 1 CD - 25 mp3 - Total Playtime: 10:48:40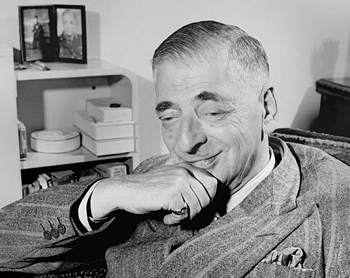 Spy Catcher was based on the memoirs of Lt. Col. Oreste Pinto, a Dutch intelligence agent who worked for the Allied Counterintelligence Services in England during WWII - described by Eisenhower as "the greatest living expert in security". It charted the exploits of Pinto and his team of investigators as they relentlessly tried to root out potential spies entering Britain. Spy Catcher began its life in 1959 as a 19 part TV series and made a star of Bernard Archard who played Pinto. Masterminded by writer Robert Barr, Spy Catcher was produced in an almost the documentary manner and Pinto's half-hour cases were based on true stories. Each episode found Pinto interrogating a self-proclaimed Allied serviceman or political refugee. Using all the verbal and psychological tricks at his command, Pinto endeavored to find out if the interviewee was actually a Nazi spy - which often as not proved to be the case. In 1960 Robert Barr penned 26 Spy Catcher stories for BBC Radio - and these were broadcast in two seasons across the next two years again with Bernard Archard in the role of Pinto.
SHOWS LIST
Spy Catcher 60-09-07 01One Must Die
Spy Catcher 60-09-14 02 Three From Spain
Spy Catcher 60-09-21 03 Double Agent
Spy Catcher 60-10-05 05 The Vip
Spy Catcher 60-10-12 06 The Gentle Gestapo Man
Spy Catcher 60-10-19 07 IKnow Your Face
Spy Catcher 60-10-26 08 Friend Or Foe
Spy Catcher 60-11-02 09 Game Set Match
Spy Catcher 60-11-09 10 The Absent Friend
Spy Catcher 60-11-16 11 Never Say Die
Spy Catcher 60-11-23 12 The Infernal Triangle
Spy Catcher 60-11-30 13 Louise
Spy Catcher 61-07-26 14 Left Luggage
Spy Catcher 61-08-02 15 The Photograph
Spy Catcher 61-08-09 16 Neutral Ground
Spy Catcher 61-08-16 17 Margin of Error
Spy Catcher 61-08-23 18 Happy Landings
Spy Catcher 61-08-30 19 Stooping to Conquer
Spy Catcher 61-09-06 20 Doves of War
Spy Catcher 61-09-13 21 Keeping a Promise
Spy Catcher 61-09-20 22 Logic and Lies
Spy Catcher 61-09-27 23 One of our Aircraft
Spy Catcher 61-10-04 24 Traitor in the Forest
Spy Catcher 61-10-11 25 The Lisbon Run
Spy Catcher 61-10-18 26 Spitfire Johnny
THESE ARE MP3 RECORDINGS
THEY WILL NOT PLAY IN REGULAR CD PLAYERS
CLICK HERE TO KNOW MORE ABOUT mp3
CLICK HERE TO LEARN MORE ABOUT OUR PRODUCTS
We guarantee delivery of your item. If your item doesn't get there or is damaged, please notify us and we'll reship for you.
FULL REFUND IF NOT SATISFIED
Item number
OTR-1CD-SpyCatcher
Currently there are no reviews available for this product. Be the first to write a review.