FREE SHIPPING USA ONLY. International Customers: Please add international shipping: http://m.onesmedia.com/category/313432
ABRAHAM LINCOLN COLLECTION
OLD TIME RADIO - 2 CD - 88 mp3 - Total Playtime: 43:25:36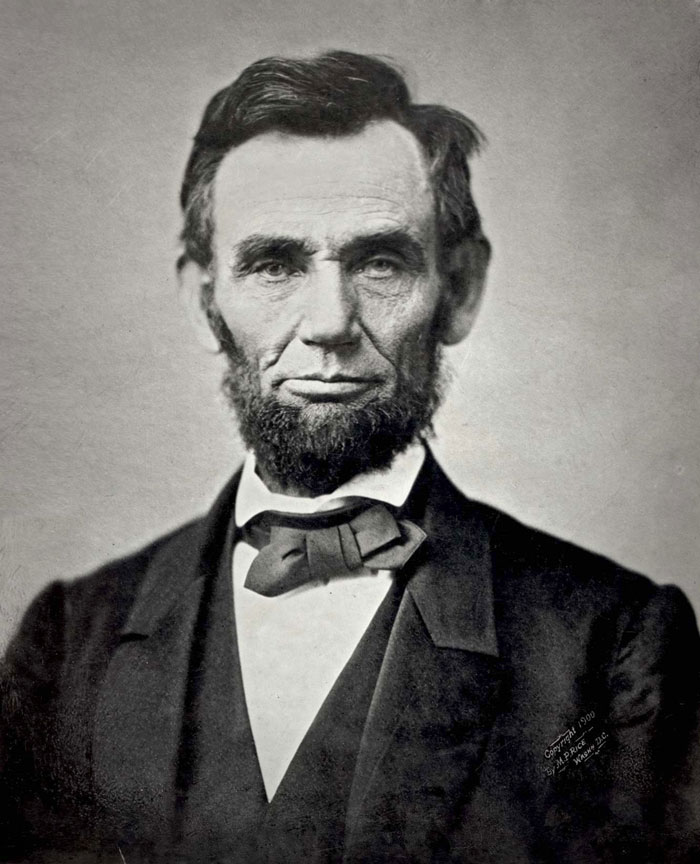 Abraham Lincoln (February 12, 1809 – April 15, 1865) was the 16th President of the United States, serving from March 1861 until his assassination in April 1865. Lincoln led the United States through its greatest constitutional, military, and moral crisis—the American Civil War—preserving the Union, abolishing slavery, strengthening the national government and modernizing the economy. Reared in a poor family on the western frontier, Lincoln was self-educated, and became a country lawyer, a Whig Party leader, Illinois state legislator during the 1830s, and a one-term member of the United States House of Representatives during the 1840s. He promoted rapid modernization of the economy through banks, railroads and tariffs to encourage the building of factories; he opposed the war with Mexico in 1846.

After a series of highly-publicized debates in 1858 during which he opposed the expansion of slavery, Lincoln lost the U.S. Senate race in Illinois to his archrival, Stephen A. Douglas. Lincoln, a moderate from a swing state, secured the Republican Party presidential nomination in 1860. With almost no support in the South, Lincoln swept the North and was elected president in 1860. His election was the signal for seven southern slave states to declare their secession from the Union and form the Confederacy. The departure of the Southerners gave Lincoln's party firm control of Congress, but no formula for compromise or reconciliation was found. Lincoln explained in his second inaugural address: "Both parties deprecated war, but one of them would make war rather than let the Nation survive, and the other would accept war rather than let it perish, and the war came."

When the North enthusiastically rallied behind the national flag after the Confederate attack on Fort Sumter on April 12, 1861, Lincoln concentrated on the military and political dimensions of the war effort. His goal was now to reunite the nation. He suspended habeas corpus, arresting and temporarily detaining thousands of suspected secessionists in the border states without trial. Lincoln averted British recognition of the Confederacy by defusing the Trent affair in late 1861. His numerous complex moves toward ending slavery centered on the Emancipation Proclamation in 1863, using the Army to protect escaped slaves, encouraging the border states to outlaw slavery, and helping push through Congress the Thirteenth Amendment to the United States Constitution, which permanently outlawed slavery. Lincoln closely supervised the war effort, especially the selection of top generals, including commanding general Ulysses S. Grant. Lincoln brought leaders of the major factions of his party into his cabinet and pressured them to cooperate. Lincoln's Navy set up a naval blockade that shut down the South's normal trade, helped take control of Kentucky and Tennessee, and gained control of the Southern river system using gunboats. He tried repeatedly to capture the Confederate capital at Richmond, Virginia. Each time a general failed, Lincoln substituted another until finally Grant succeeded in 1865.

An exceptionally astute politician deeply involved with power issues in each state, Lincoln reached out to War Democrats and managed his own re-election in the 1864 presidential election. As the leader of the moderate faction of the Republican party, Lincoln found his policies and personality were "blasted from all sides": Radical Republicans demanded harsher treatment of the South, War Democrats desired more compromise, Copperheads despised him, and irreconcilable secessionists plotted his death. Politically, Lincoln fought back with patronage, by pitting his opponents against each other, and by appealing to the American people with his powers of oratory. His Gettysburg Address of 1863 became the most quoted speech in American history. It was an iconic statement of America's dedication to the principles of nationalism, republicanism, equal rights, liberty, and democracy. At the close of the war, Lincoln held a moderate view of Reconstruction, seeking to reunite the nation speedily through a policy of generous reconciliation in the face of lingering and bitter divisiveness. Six days after the surrender of Confederate commanding general Robert E. Lee, however, Lincoln was assassinated by actor and Confederate sympathizer John Wilkes Booth. Lincoln's death was the first assassination of a U.S. president and sent the nation into mourning. Lincoln has been consistently ranked both by scholars and the public as one of the greatest U.S. presidents, if not the greatest.
SHOWS LIST
13th Juror -John Wilkes Booth 49-04-23
Academy Award Theater 46-07-10 Young Mr. Lincoln
American Adventure 55-09-22 The Rat on Lincoln Avenue
Anthology 55-02-13 A Salute to Lincoln
Any Bonds Today 42-02-04 Guest - Henry Fonda
Big Show 50-11-19 Eddie Cantor, Mindie Carson, Jimmy Durante, Bob Hope
Bill Stern Sports Newsreel 49-06-17 Guest - Connie Mack
Bill Stern Sports Newsreel 50-02-10 Guest - Bob Feller
Calvin Coolidge 1919 01 Lincoln Day Proclamation
Cavalcade of America 360212 Abraham Lincoln
Cavalcade of America 400213 Abraham Lincoln - The War Years
Cavalcade of America 400507 The Story Of Nancy Hanks
Cavalcade of America 401023 Ann Rutledge and Lincoln
Cavalcade of America 410212 Abraham Lincoln - The War Years
Cavalcade of America 410922 Native Land Pt1
Cavalcade of America 410929 Native Land Pt2
Cavalcade of America 430531 Mr Lincolns Wife
Cavalcade of America 440207 Prologue to Glory
Cavalcade of America 441023 The Girl Lincoln Loved
Cavalcade of America 450212 The Man Who Taught Lincoln
Cavalcade of America 460211 Remembered Day
Cavalcade of America 480209 Mr Lincoln Goes to the Play
Cavalcade of America 481108 Garden Key
Cavalcade of America 500530 Miss Vinnie and Mr Lincoln
Cavalcade of America 510130 Keepsakes
Cavalcade of America 510508 A Duel with Aunt Rebecca
CBS Radio Mystery 75-03-18 It's Murder Mr Lincoln
CBS Radio Mystery 82-10-06 Abraham Lincoln Murder Trial
CBS Radio Mystery 98-07-23 It's Murder Mr. Lincoln
Cisco Kid - Lincoln County Raid
Columbia Workshop 410713 Anne Was an Ordinary Girl
Columbia Workshop 440321 Lonesome Train
Crime Classics 53-12-09 The Assassination of Abraham Lincoln
Election Song - Lincoln & Liberty
Election Song - Rally round the Cause ( Lincoln)
Eternal Light 45-02-11 Mr Lincoln and the Rabbit
Eternal Light 48-04-11 The Man Who Remembered Lincoln
Eternal Light 56-01-01 The Man Who Knew Lincoln
Eternal Light 56-02-12 Mr Flanagan, the Chaplain and Mr Lincoln
Eternal Light 62-01-14 Mr. Flannigan, Chaplain And Mr Lincoln (Rpt 56-02-12)
Eternal Light 62-01-21 The Man Who Knew Lincoln (Rpt 56-01-01)
Eternal Light 62-02-11 Mr. Lincoln And The Rabbi (Rpt 45-02-11)
Eternal Light 63-02-10 The Man Who Remembered Lincoln (Rpt 48-04-11)
Family Theater 470515 The Lonely Road
Family Theater 550209 The Sangamo Sage
Fibber McGee and Molly 580427 Lincoln And Valentines Day
Ford Theater 48-02-08 Abe Lincoln in Illinois
Free Company 41-03-02 The Mole on Lincoln's Cheek
Good News Of 38-10-20 Guest - Joan Crawford
Great Scenes from Great Plays 48-12-17 Young Mr Lincoln
Hallmark Hall of Fame 54-02-14 Mary Todd Lincoln
Hallmark Playhouse 49-02-03 The Abe Lincoln - Prairie Years
Hallmark Playhouse 50-02-09 Lincoln and the Baltimore Plot
Hallmark Playhouse 51-02-08 Abraham Lincoln - A Man for the Ages
Jean Shepherd Show 73-02-12 How Old Was Abraham Lincoln
Len Spencer - Lincoln's Speech at Gettysburg 1903
Life with Luigi 50-02-07 The Abraham Lincoln Letter
Lives Of Great Men 39-03-25 Lincoln
Lone Ranger 41-12-29 1394 A Page from Mr Lincoln
Lux Radio Theater 400422 Abe Lincoln in Illinois
Magic Key 38-11-06 Abe Lincoln in Illinois
Magic Key 39-02-12 Lincoln Day Appreciation by Alexander Woollcott
Mercury Theater 1938-08-15-Abraham Lincoln
Mr President - Abe Lincoln in Telegraph Office
Mr President 48-01-11 Abraham Lincoln
Mr President 48-07-25 Abraham Lincoln
Mr President 48-09-19 Abraham Lincoln
Mr President 48-10-31 Abraham Lincoln
Mr President 48-11-28 Abraham Lincoln
Mr President 49-03-06 Abraham Lincoln
Mr President 49-04-03 Abraham Lincoln
Mr President 50-01-22 Abraham Lincoln
Mr President 50-02-19 Advice And Consent
Mr President 53-08-25 Abraham Lincoln
Mysterious Traveler 500207 The Man Who Tried to Save Lincoln
New World A' Coming 45-02-11 They Knew Lincoln
Ports Of Call 35-xx-xx (xx) United States
Radio Readers Digest 470213 50 The Counsel Assigned
Recollection at 30 561107 Veterans Day - Wars From The Past
Recollection at 30 570213 Abraham Lincoln
Rudy Vallee - 41-01-02 Supporting Cast (Rehearsal)
Snooks 39-10-26 Abe-Lincoln
Stroke of Fate 53-11-01 A Young Abraham Lincoln Had Secured the Job He Wanted In 1841, Consular Service
Suspense 620211 912 The Man Who Went Back To Save Lincoln
You Are There 470707 Assassination of Lincoln
You Are There 471214 Assassination of Abraham Lincoln (repeat of 01)
You Are There 481121 Assassination of Lincoln (repeat of 01 and 09)
You Are There 490605 79 Capture of John Wilkes Booth
THESE ARE MP3 RECORDINGS
THEY WILL NOT PLAY IN REGULAR CD PLAYERS
CLICK HERE TO KNOW MORE ABOUT mp3
CLICK HERE TO LEARN MORE ABOUT OUR PRODUCTS
We guarantee delivery of your item. If your item doesn't get there or is damaged, please notify us and we'll reship for you.
FULL REFUND IF NOT SATISFIED
Item number
OTR-2CD-AbrahamLincoln
Currently there are no reviews available for this product. Be the first to write a review.