FREE SHIPPING USA ONLY. International Customers: Please add international shipping: http://m.onesmedia.com/category/313432
MUSIC DEPRECIATION
OLD TIME RADIO - 1 CD-ROM - 23 mp3 - Total Playtime: 11:11:58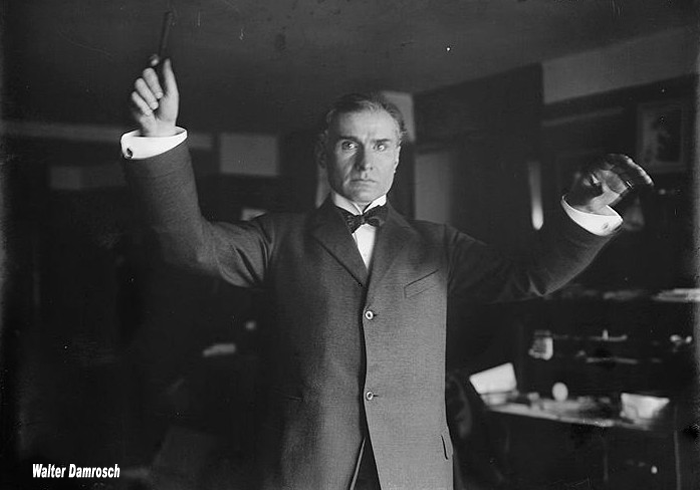 The term 'music depreciation' is an interesting enough play on words in and of itself. Spike Jones and His Orchestra may well have coined the term in the course of their various irreverent, but brilliant send-ups of popular--and traditional--music over the years. Their aim being to both knock some of the most revered classics off their pedestals a notch or two, while at the same time deconstructing some of the most popular classics and contemporary music to their basic common denominators: beat and meter, dynamics, and harmony. Spike Jones, while ostensibly clowning with famous music, was brilliant at breaking down those three key essentials to illustrate what made truly great music great.

Kay Kyser had also been a proponent of musical deconstruction. Over the course of their combined forty years of influence in musical entertainment, they both helped to fire the imaginations of countless music enthusiasts into looking at music, its structure and composition in a far different light. As mentioned above, The Chamber Music Society of Lower Basin Street often went to great lengths to illustrate these very points.

It was the popular success of The Chamber Music Society . . . that inspired the Don Lee-Mutual network to create a similar program that began airing in the Winter of 1944. Called Music Depreciation, it aired a format very similar to the long-running Chamber Music Society series, but in an even more abbreviated and light-hearted tone. And in a nod to the era, the overarching theme of most broadcasts was Swing Music of the era.

The program was in all likelihood the brainchild of Ruben Gaines, a poet, writer and radio broadcaster with a flair for irony and music education. His previous Meet the Band series over Don Lee equally sought to shed light on not only the history of music, but its proponents as well. Gaines assembled the team for Music Depreciation comprised of the brilliant and versatile composer and arranger, Frank De Vol, and the equally gifted Les Paul and his Trio.

While Frank De Vol had already made a name for himself as a popular arranger, Les Paul was only just coming up in the world of broadcast entertainment. What Gaines couldn't have known is that Frank De Vol had a brilliant gift for comedy as well. Remembered as much for his four Academy Award nominations for Film scoring, De Vol is probably remembered even more fondly for his brilliant deadpan comedy roles during his career as a Film and Television actor.

Ruben Gaines, himself a wordsmith of some repute, enjoyed playing with the names of the ensemble and its guests in each installment: Gaines himself was "Dr. Rubenyi Gaines", Paul was "Professor Leski" and Frank De Vol was, predictably, "Dr. Frankenstein." Each new guest was given their own Rubenesque moniker for the remainder of the twenty-four installment series.

On the 'serious' musical side, the series was a brilliant counterpoint between classical pieces brilliantly arranged by De Vol, countered by Swing and Jazz. The series showcased some of the finest proponents of popular music of the era. Featured were such artists as Peggy Lee, Mel Torme and The Meltones, Neil Hefti, Herb Jeffries, Illinois Jacquet, Margaret Whiting, Martha Tilton, Eddie South, Kay Starr, Andre Previn, Billy May, Helen Ward, and Buddy De Vito among many others.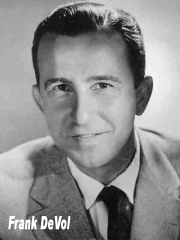 The format would introduce the guest artist, then launch into a popular classic piece, arranged in a more modern fashion by Frank De Vol and his orchestra. The remainder of the format would combine selections by the visiting artists, with one or two more pieces by Frank De Vol or Les Paul.

The program was by no means the equal of The Chamber Music Society of Lower Basin Street, but it did showcase some budding talents that would go on to worldwide fame throughout the entertainment industry--Andre Previn, Mel Torme, Peggy Lee, and Neil Hefti to name a few. The series also provides individual showcases of some of the Jazz icons of the era: Illinois Jacquet, Herb Jeffries, Billy May, Eddie South, Murray McEachern, and Margie Hyams, among them. It was also a marvelous showcase of the great female band singers of the era: Helen Ward, Magaret Whiting, Kay Starr, and Martha Tilton.

While the format was apparently unsustainable, it nevertheless provided both Frank De Vol and Les Paul their first nationwide spotlights, in a prelude to what would soon become two of the music industry's great legends. De Vol would go on to great Film scoring success and a third career as a gifted comedic character actor. He'd also go on to back Ginny Simms, Jack Smith, and Dinah Shore over Radio. Les Paul would go on to become a Jazz, Blues and Rock and Roll legend in his own right. Upon completing Music Depreciation, Don Lee-Mutual featured Les Paul in another series, The Feeling Is Mutual, in much the same solid supporting musical role.

Ruben Gaines left the Continental U. S. shortly after the end of the series for Alaska, where he became one of Alaska's most notable broadasters and poets. One comes away from a full listening of this series with an impression of the richness of uniquely American treatments of classical standards from the world over, as well as highly impressed by both De Vol and Paul's versatility.

Gaines' humor, while aparently well received by the show's live audiences, seems to try far too hard to get a laugh with the passage of seventy years, but not for lack a quick mind. The patter simply seems a bit overkill after the first four or five programs. This is the only distraction, however, to a wonderful little half-season gem that was otherwise brilliantly assembled and produced.
Performers: Herb Jeffries, Illinois Jacquet, Dale Jones, Eddie South, Pat Kaye, Rafael Mendez, Margie Hyams, Joe Green, Peggy Lee, Murray McEachern, Dan Grissom, Milton Raskin, Debby Claire, Billy May, Martha Tilton, Skeets Herfurt, Margaret Whiting, Andre Previn, Helen Ward, Shorty Sherock, The Four Tones, Matty Matlock, Pat Kaye, Mike Riley, The Thrasher Sisters, Jack Jenny, David Street, Dave Matthews, Nora Martin, Andre Previn, Mel Torme, The Meltones, Willie Smith, Al Burton, Anita Boyer, Mary Ann Mercer, The Barry Sisters, Neal Hefti, Buddy De Vito, Milton DeLugg, Corky Corcoran, Kay Starr, Julie Kinsler, Paul Carley, The Smart Set and Robert Armstrong
EPISODES LIST:

Music Depreciation 44-10-29 (01) Two and One Half Minute Waltz
Music Depreciation 44-11-05 (02) Black and Blue Danube
Music Depreciation 44-11-12 (03) Night Ride
Music Depreciation 44-11-19 (04) Syncopation (Minuet in G)
Music Depreciation 44-11-26 (05) Little Boy Blue
Music Depreciation 44-12-03 (06) Strike Up the Band
Music Depreciation 44-12-10 (07) The Continental
Music Depreciation 44-12-17 (08) Song of India
Music Depreciation 44-12-31 (10) Bori Bori
Music Depreciation 45-01-07 (11) La Cucaracha
Music Depreciation 45-01-14 (12) Song of the Volga Boatman
Music Depreciation 45-01-21 (13) Deep Night
Music Depreciation 45-02-04 (14) Mexican Hat Dance
Music Depreciation 45-02-11 (15) Caravan
Music Depreciation 45-02-18 (16) Lullaby of Broadeay
Music Depreciation 45-02-25 (17) Tico Tico
Music Depreciation 45-03-04 (18) La Cucaracha
Music Depreciation 45-03-11 (19) Great Day
Music Depreciation 45-03-18 (20) Donkey Serenade
Music Depreciation 45-03-25 (21) Bim Bam Boom
Music Depreciation 45-04-01 (22) Parisian Market
Music Depreciation 45-04-08 (23) There's a Small Hotel
Music Depreciation 45-04-22 (24) National Emblem March
THESE ARE MP3 RECORDINGS
THEY WILL NOT PLAY IN REGULAR CD PLAYERS
CLICK HERE TO KNOW MORE ABOUT mp3
CLICK HERE TO LEARN MORE ABOUT OUR PRODUCTS
We guarantee delivery of your item. If your item doesn't get there or is damaged, please notify us and we'll reship for you.
FULL REFUND IF NOT SATISFIED
 
Item number
OTR-1CD-MusicDepreciation
Currently there are no reviews available for this product. Be the first to write a review.