FREE SHIPPING USA ONLY. International Customers: Please add international shipping: http://m.onesmedia.com/category/313432
TOM MIX
OLD TIME RADIO - 1 CD-ROM - 30 mp3 - Total Playtime: 7:17:40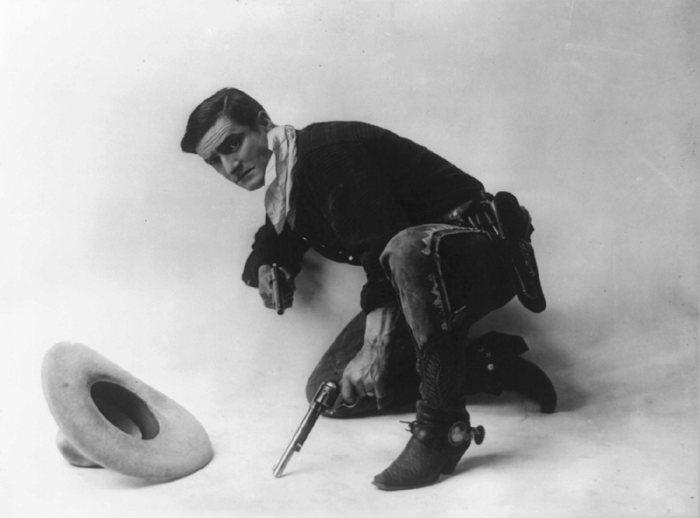 Thomas Edwin "Tom" Mix (born Thomas Hezikiah Mix; January 6, 1880 – October 12, 1940) was an American film actor and the star of many early Western movies. Between 1909 and 1935, Mix appeared in 291 films, all but nine of which were silent movies. He was Hollywood's first Western megastar and is noted as having helped define the genre for all cowboy actors who followed.
Thomas Hezikiah Mix was born January 6, 1880 in Mix Run, Pennsylvania, about 40 miles (60 km) north of State College, Pennsylvania, to Edwin and Elizabeth Mix. He grew up in nearby Dubois, Pennsylvania, where his father, a stable master for a wealthy lumber merchant, taught him to ride and love horses. He spent time working on a local farm owned by John Dubois, a lumber businessman. He had dreams of being in the circus and was rumored to have been caught by his parents practicing knife-throwing tricks against a wall, using his sister as an assistant.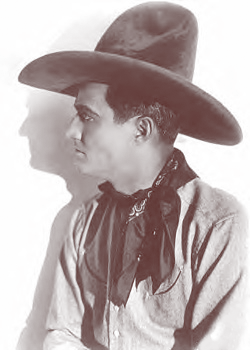 In April 1898, during the Spanish-American War, he enlisted in the Army under the name Thomas E. (Edwin) Mix. His unit never went overseas, and Mix later failed to return for duty after an extended furlough when he married Grace I. Allin on July 18, 1902. Mix was listed as AWOL on November 4, 1902, but was never court-martialed nor apparently even discharged. His marriage to Allin was annulled after one year. In 1905, Mix married Kitty Jewel Perinne, but this marriage also ended within a year. He next married Olive Stokes on January 10, 1909, in Medora, North Dakota.

In 1905, Mix rode in Theodore Roosevelt's inaugural parade led by Seth Bullock with a group of 50 horsemen, which included several former Rough Riders. Years later, Hollywood publicists would muddle this event to imply that Mix had been a Rough Rider himself.

After working a variety of odd jobs in the Oklahoma Territory, Mix found employment at the Miller Brothers 101 Ranch, one of the largest ranching businesses in the United States, covering 101,000 acres (409 km²), hence its name. He stood out as a skilled horseman and expert shot, winning national riding and roping contests at Prescott, Arizona in 1909, and Canon City, Colorado in 1910.
In 1933 Ralston-Purina obtained his permission to produce a Tom Mix radio series called Tom Mix Ralston Straight Shooters which, but for one year during World War II, was popular throughout most of the 1930s through the early 1950s. Mix never appeared on these broadcasts and was instead played by radio actors: Artells Dickson (early 1930s), Jack Holden (from 1937), Russell Thorsen (early 1940s) and Joe "Curley" Bradley (from 1944).
Tom Mix was "the King of Cowboys" when Ronald Reagan and John Wayne were youngsters and the influence of his screen persona can be seen in their approach to portraying cowboys. Tom was the perfect western hero, along with his "wonder horse" Tony, and his TM-Bar Ranch, where he lived with his young wards, Jane and Jimmy, along with his ranch hand, "the Old Wrangler."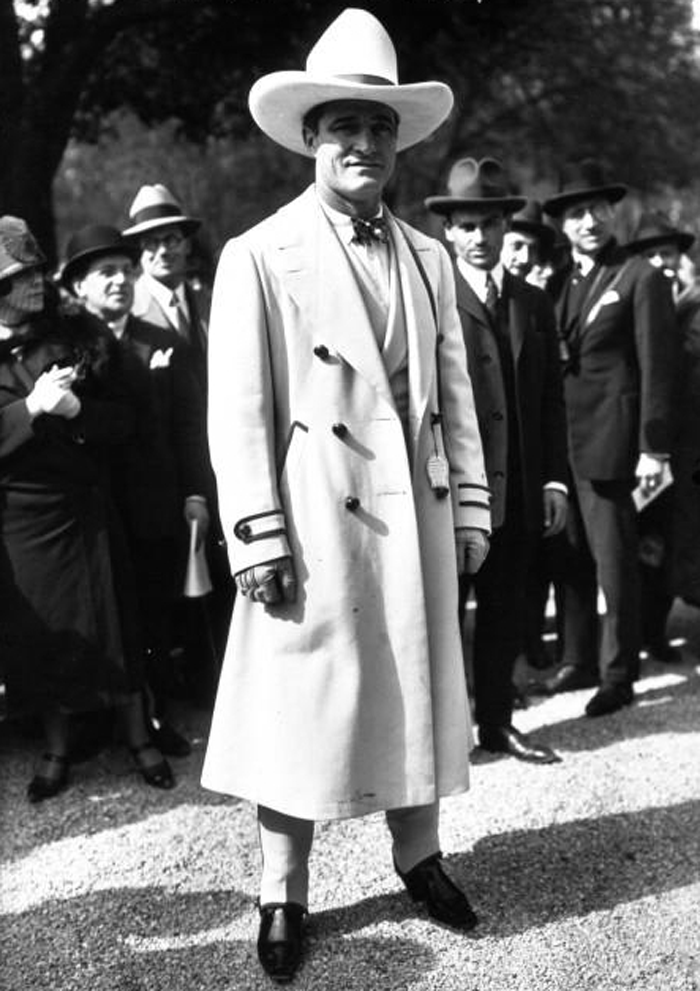 EPISODES LIST
390310 Jane's Father
410418 Hidden Mesa
411201 Mystery of the Black Cat
411215 Border Smugglers
420101 The Mystery Of The Master Mind
420201 Bay of Whales
440621 Vanishing Herd
440623 Vanishing Herd End
440630 Green Man
450508 Secret Mission
451030 Story Book Mystery
460814 The Mystery Of The Flying City
470422 The Woman In Gray
480000 Scarlet Scarecrow
480427 Hurricane Horse P1
480809 Hurricane Horse P2
480810 Hurricane Horse P3
480827 Hurricane Horse P4
491216 Mystery Of Magic Mesa
500623 Blowing Up Powder Factory (Final episode)
xxxxxx Christmas Show-Recreation
xxxxxx The Raven-Recreation
xxxxxx Tom Mix Interview Tom Mix Ralston Straight Shooters
xxxxxx Tom Mix Sketch Tom Mix Ralston Straight Shooters
xxxxxx Twisted Trail-Recreation
xxxxxx Vanishing Village Pt 1
xxxxxx Vanishing Village Pt 2
xxxxxx Vanishing Village Pt 3
xxxxxx Vanishing Village Pt 4
xxxxxx Whispering Canyon-Recreation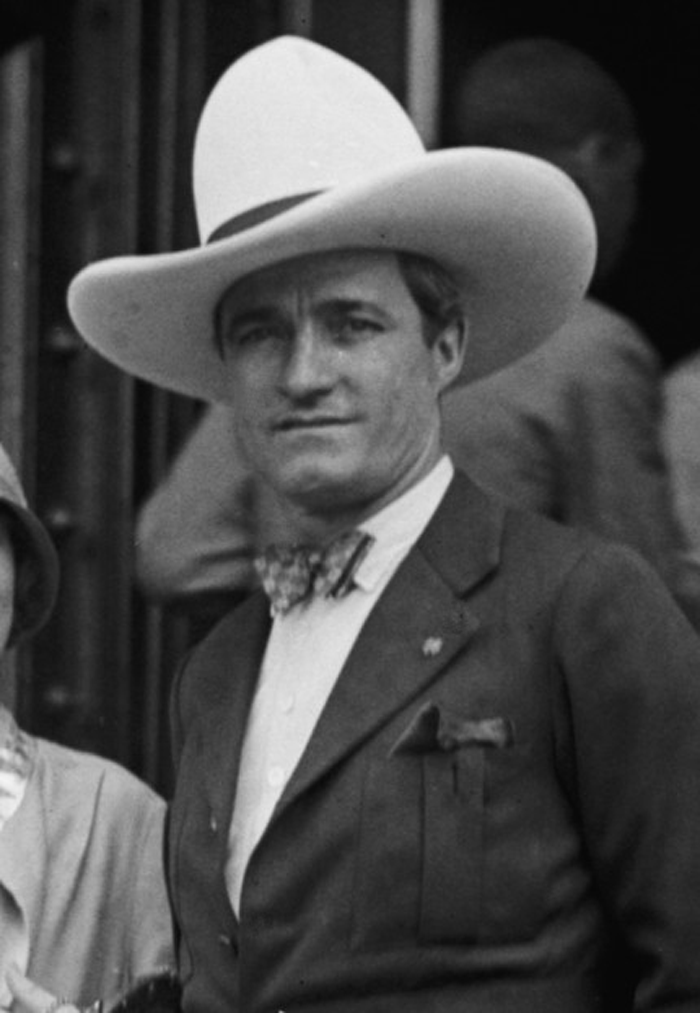 THESE ARE MP3 RECORDINGS
THEY WILL NOT PLAY IN REGULAR CD PLAYERS
CLICK HERE TO KNOW MORE ABOUT mp3
CLICK HERE TO LEARN MORE ABOUT OUR PRODUCTS
We guarantee delivery of your item. If your item doesn't get there or is damaged, please notify us and we'll reship for you.
FULL REFUND IF NOT SATISFIED
 
Item number
OTR-1CD-TomMix
Currently there are no reviews available for this product. Be the first to write a review.