FREE SHIPPING USA ONLY. International Customers: Please add international shipping: http://m.onesmedia.com/category/313432
THE GREAT AMERICAN 4TH OF JULY AND OTHER DISASTERS
The Great American Fourth of July and Other Disasters (1982)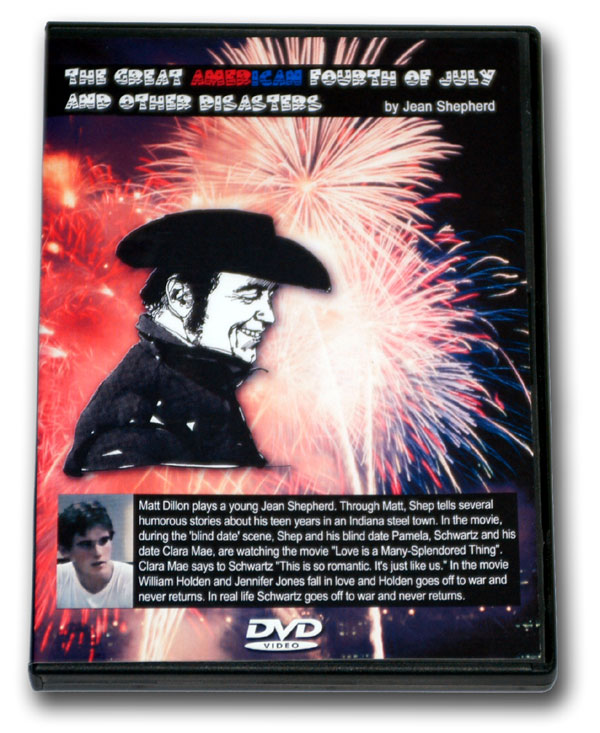 Most filmgoers will associate humorist Jean Shepherd exclusively with his autobiographical big-screen nostalgia piece A Christmas Story (1983), which has drawn millions of loyal viewers over the years with its charm. Its devotees may be surprised to discover that several PBS-produced Shepherd teleplays preceded it, nearly identical in tone and brand of humor. Made for PBS in 1982, the hour-long The Great American Fourth of July and Other Disasters sends up middle-American Independence Day festivities with manic glee -- thus doing for the Fourth exactly what A Christmas Story does for the Yuletide season. The Great American Fourth carries us to small-town Americana, where several subplots unfold concurrently. In one, Ralph, here a teenager, played by Matt Dillon,prepares to go on a date with his buddy's resplendent cousin, and makes a fool of himself by spilling licorice candy all over the aisles; in a second, Mom (Barbara Bolton) makes good to an absurd degree on a "chain letter" by suddenly inheriting more washrags (that's right, washrags) than she ever knew existed; in a third, a local baton twirler tosses his bar a little too high and blacks out the entire town. In yet another substory, the town drunk, Ludlow Kissel (Babe Sargent) sets off a rather destructive firework with a mind of its own, which manically chases a pack of children down the street and refuses to be outwitted. And, in the gut-busting showstopper that concludes the film, the Old Man (James Broderick, of Family) hosts a public fireworks display by shooting off Roman candles from his pants. This marked Broderick's final screen appearance; he died several months after it was produced. To date, neither The Great American Fourth of July nor any of Jean Shepherd's other early PBS specials have received home-video distribution. A witty prologue was added for Disney Channel screenings in the mid-'80s, wherein the late Shepherd himself is seen driving to a fireworks store in the Carolinas.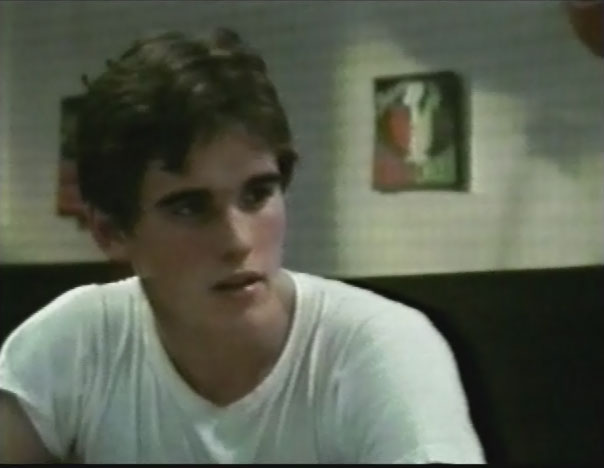 Matt Dillon plays a young Jean Shepherd (author and narrator of A Christmas Story). Through Matt, Shep tells several humorous stories about his teen years in an Indiana steel town. In the movie, during the 'blind date' scene, Shep and his blind date Pamela, Schwartz and his date Clara Mae, are watching the movie "Love is a Many-Splendored Thing". Clara Mae says to Schwartz "This is so romantic. It's just like us." In the movie William Holden and Jennifer Jones fall in love and Holden goes off to war and never returns. In real life Schwartz goes off to war and never returns.
This DVD quality is acceptable but not the best
1982/COLOR/60 MIN./G
Delivered in DVD Case and Art Work
FULL REFUND IF NOT SATISFIED
Item number
JS-1DVD-4July
Currently there are no reviews available for this product. Be the first to write a review.