FREE SHIPPING USA ONLY. International Customers: Please add international shipping: http://m.onesmedia.com/category/313432
PRESENTING CHARLES BOYER
OLD TIME RADIO - 1 CD-ROM - 16 mp3 - Total Playtime: 7:50:32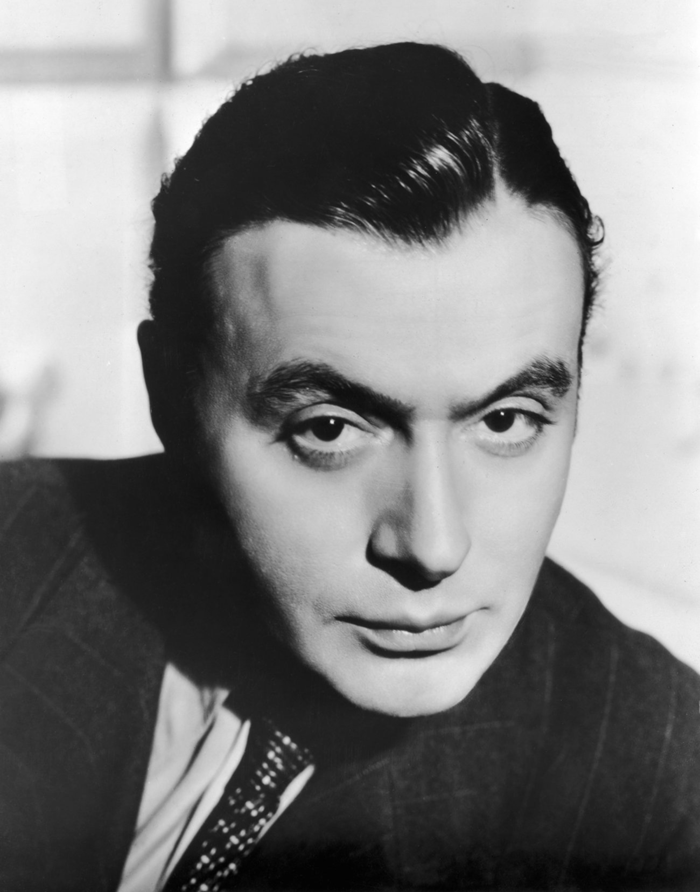 Charles Boyer (French: [bwaye]; 28 August 1899 – 26 August 1978) was a French actor who appeared in more than 80 films between 1920 and 1976. After receiving an education in drama, Boyer started on the stage, but he found his success in American movies during the 1930s. His memorable performances were among the era's most highly praised in romantic dramas such as The Garden of Allah (1936), ; Algiers (1938); and Love Affair (1939). Another greatest famous role was in the 1944 mystery-thriller Gaslight. He received four Academy Award nominations for Best Actor.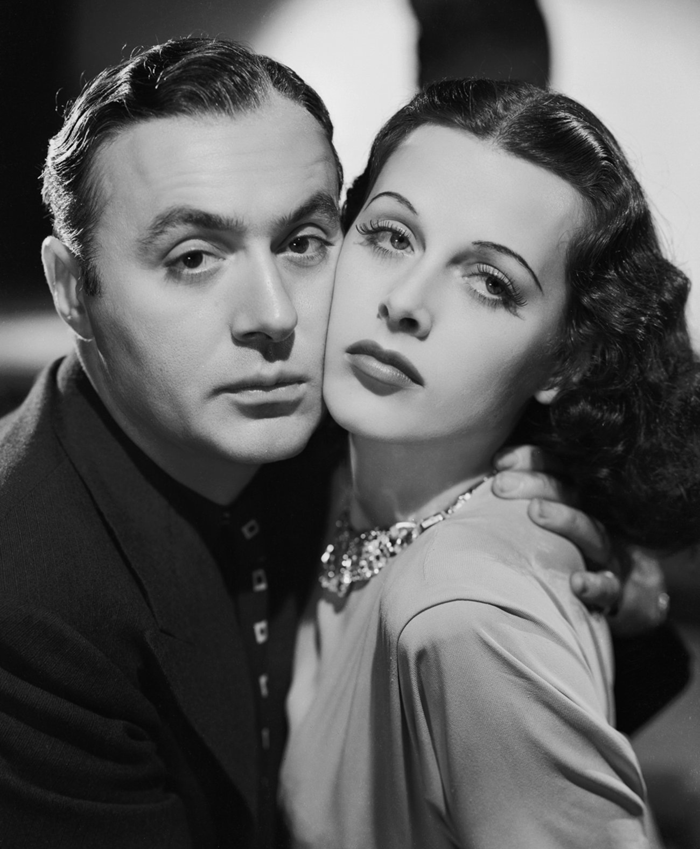 In 1947, he was the voice of Capt. Daniel Gregg in the Lux Radio Theater's presentation of The Ghost and Mrs. Muir, played in the film by Rex Harrison. In 1948, he was made a chevalier of the French Légion d'honneur.

When another film with Bergman, Arch of Triumph (1948), failed at the box office, he started looking for character parts. Apart from leads in several French films such as Max Ophüls' The Earrings of Madame de... (1953, again with Danielle Darrieux) and Nana (1955, opposite Martine Carol), he also moved into television as one of the pioneering producers and stars of Four Star Theatre; Four Star Productions would make him and partners David Niven and Dick Powell rich. In 1956, Boyer was a guest star on I Love Lucy.

On 17 March 1957, he starred in an adaptation for TV of the Pulitzer Prize-winning play, There Shall Be No Night, by Robert E. Sherwood. The performance starred Katharine Cornell, and was broadcast on NBC as part of the Hallmark Hall of Fame. He was nominated for the Golden Globe as Best Actor for the 1952 film The Happy Time; and also nominated for the Emmy for Best Continuing Performance by an Actor in a Dramatic Series for his work in Four Star Playhouse (1952–1956).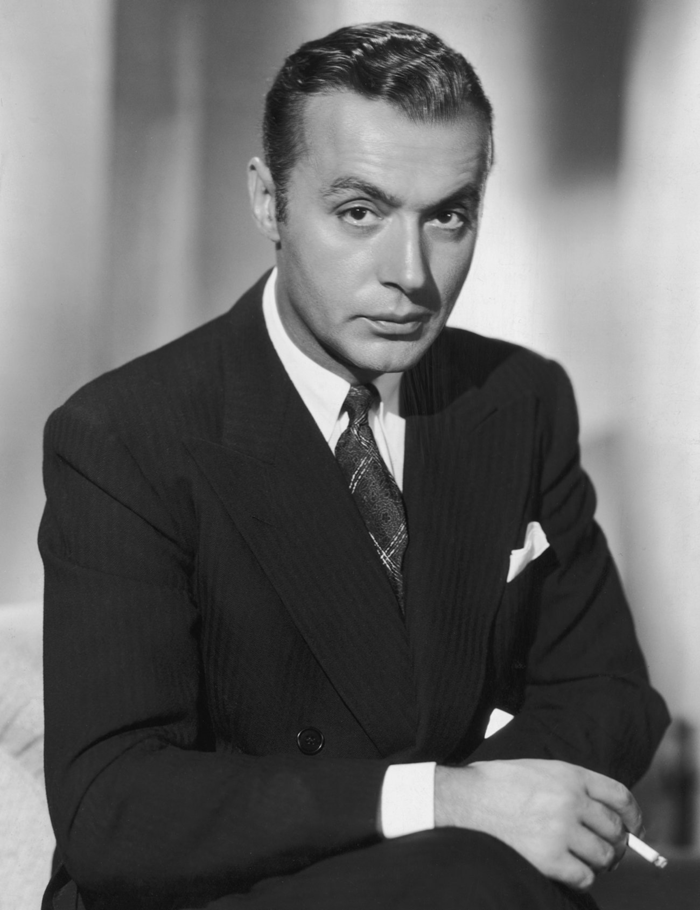 In 1951, he appeared on the Broadway stage in one of his most notable roles, that of Don Juan, in a dramatic reading of the third act of George Bernard Shaw's Man and Superman. This is the act popularly known as Don Juan in Hell. In 1952, he won Broadway's 1951 Special Tony Award for Don Juan in Hell. It was directed by actor Charles Laughton. Laughton co-starred as the Devil, with Cedric Hardwicke as the statue of the military commander slain by Don Juan, and Agnes Moorehead as Dona Anna, the commander's daughter, one of Juan's former conquests. The production was a critical success, and was subsequently recorded complete by Columbia Masterworks, one of the first complete recordings of a non-musical stage production ever made. As of 2006, however, it has never been released on CD, but in 2009 it became available as an MP3 download. Boyer co-starred again with Claudette Colbert in the Broadway comedy The Marriage-Go-Round (1958–1960), but said to the producer, "Keep that woman away from me". He was also nominated for the Tony Award as Best Actor (Dramatic) in the 1963 Broadway production of Lord Pengo. Later the same year Boyer performed in Man and Boy on the London and New York stage.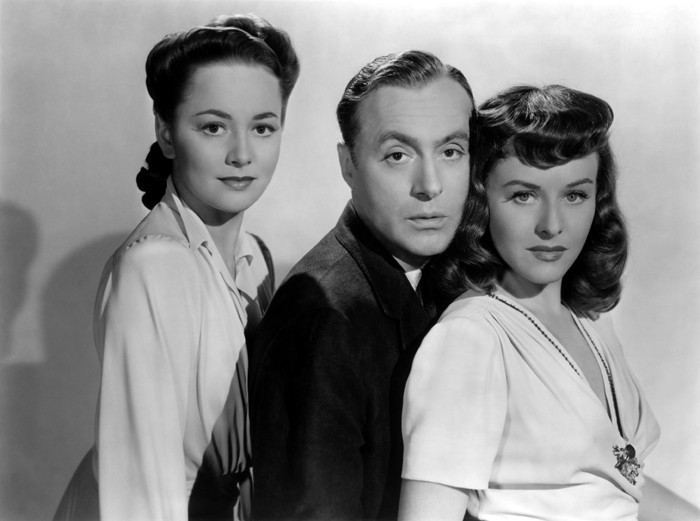 Presenting Charles Boyer aired in 1950 starred Boyer as Michele who was a man who could belong in every atmosphere and situation. He had a love for people and was always broke.
Decision time came and passed for NBC. NBC was committed to continue to air both Tales of the Texas Rangers and Presenting Charles Boyer--sustained--if necessary. When Fibber McGee and Molly and Johnson's Wax returned to reclaim their spot in NBC's Tuesday night line up, NBC moved Presenting Charles Boyer to a Thursday evening spot.
For the Fall 1950 broadcasts of Presenting Charles Boyer, Herb Butterfield assumed the role of Bart Conway. The premise remained the same in all other respects, while NBC impatiently continued to seek a sponsor to bankroll the pricey 30-minute feature. As it transpired, NBC's patience ran out sometime around the 5th of October, at which point NBC announced that October 26th would be Presenting Charles Boyer's last episode.

Cancellation of the Radio feature certainly had little effect on Charles Boyer's spectacular career. As it is, he probably breathed a quiet sigh of relief that he could move on to other projects.

Having listened to all of the circulating episodes, it's regrettable that Presenting Charles Boyer couldn't find a sponsor. The scripts were clever, compelling, well paced and very well performed. The only discernable shortcoming of the series was a lack of the rock'em-sock'em type of action that mystery fans of the era had become accustomed to hearing. Even though the broadcasters and sponsors of the era had agreed to keep blood and guts thrillers of the era on a low boil, the more successful action thrillers of the era continued to sneak a great deal of mayhem past the network censors--even if that relegated the programs to a late night curfew spot in the network's line up.

Though we were unable to determine the talent costs for Presenting Charles Boyer, we'd guesstimate that it would have been between $4000 and $5000 per episode--or perhaps even a bit higher. That was a pretty stiff tab for 1950 Radio, during the peak of the turning point at which sponsors and networks alike had agreed to cut back on production costs over Radio. That may have been the ultimate reason NBC decided to cut its losses at twenty installments. Though it wasn't uncommon for networks to foot the tab for as many as twenty-six installments of an otherwise promising production, the overwhelming number of network sustained programming rarely endured beyond thirteen installments.

What remains of the series are twenty fascinating international mysteries with a decidedly humorous bent, starring Charles Boyer in his only dramatic lead in a Radio series. That would have been historically noteworthy in itself. But in fact, the series was wonderfully well written, crisply directed and brilliantly performed. All in all, a wonderful, often overlooked gem from The Golden Age of Radio.
EPISODES LIST
Presenting Charles Boyer 500613 (00) The Adventure of the Queen of Sheba (audition)
Presenting Charles Boyer 500620 (01) Mr. Smith's Painting
Presenting Charles Boyer 500627 (02) Mademoiselle Goldilocks and the Brooklyn Dodger
Presenting Charles Boyer 500704 (03) Adventure of the SlideRule Blonde
Presenting Charles Boyer 500711 (04) Thief, Beautiful Woman and Life of Crime
Presenting Charles Boyer 500718 (05) The Mink Adventure
Presenting Charles Boyer 500725 (06) The Adventure of the Perfumed Bloodhound
Presenting Charles Boyer 500801 (07) The Royal Phantom of Versailles
Presenting Charles Boyer 500808 (08) The Adventure of the Fortune Teller Fortune
Presenting Charles Boyer 500822 (10) The Lady in Question
Presenting Charles Boyer 500912 (13) France's First Lady of Theater
Presenting Charles Boyer 500921 (15) The Adventure of Painting 137
Presenting Charles Boyer 500928 (16) The Clock
Presenting Charles Boyer 501005 (17) The Artist and the Orphans
Presenting Charles Boyer 501019 (19) Reincarnation
Presenting Charles Boyer 501026 (20) The ParisMarseille Highway
THESE ARE MP3 RECORDINGS
THEY WILL NOT PLAY IN REGULAR CD PLAYERS
CLICK HERE TO KNOW MORE ABOUT mp3
CLICK HERE TO LEARN MORE ABOUT OUR PRODUCTS
We guarantee delivery of your item. If your item doesn't get there or is damaged, please notify us and we'll reship for you.
FULL REFUND IF NOT SATISFIED
Item number
OTR-1CD-PresentingCharlerBoyer
Currently there are no reviews available for this product. Be the first to write a review.