FREE SHIPPING USA ONLY. International Customers: Please add international shipping: http://m.onesmedia.com/category/313432
EYES ALOFT
OLD TIME RADIO - 1 CD-ROM - 18 mp3 - Total Time: 8:42:06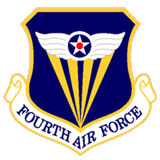 The Eyes Aloft program ran from 1942 to 1943 and was dedicated to the volunteers of The Aircraft Warning Service, which consisted of civilian volunteers who looked for enemy aircraft along the Pacific Coast during WWII.

After the attack on Pearl Harbor, an amazing 150,000 citizens, mostly women and retired persons who lived along the Pacific Coast, volunteered to look for enemy aircraft headed for the mainland.

The Eyes Aloft show commended Aircraft Warning Service volunteers and dramatized their true stories of service, patriotism, and courage.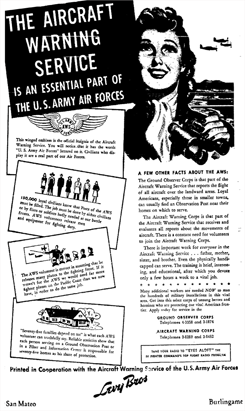 EPISODES LIST
Eyes Aloft 42-08-17 (01) Premier
Eyes Aloft 42-08-24 (02) Guest - Henry Fonda
Eyes Aloft 42-09-07 (04) G Witman
Eyes Aloft 42-10-05 (08) Ken Carpenter
Eyes Aloft 42-10-19 (10) Give a Man a Bicycle
Eyes Aloft 42-10-26 (11) Tribute to Navy Day
Eyes Aloft 42-11-09 (13) How a Filter Center Works
Eyes Aloft 42-11-16 (14) Gas Rationing News
Eyes Aloft 42-11-23 (15) The Santa Maria Idea
Eyes Aloft 42-11-30 (16) The Dog Who Barks at Planes
Eyes Aloft 42-12-07 (17) Special Pearl Harbor Memorial
Eyes Aloft 42-12-21 (19) The Christmas Week Special
Eyes Aloft 43-01-11 (22) Why Do I Come Here
Eyes Aloft 43-01-18 (23) Contest Winner
Eyes Aloft 43-01-25 (24) Great American Story
Eyes Aloft 43-02-01 (25) Kingsmen
Eyes Aloft 43-02-08 (26) The Hollywood Men
Eyes Aloft 43-02-15 (27) Will WAC s Take Over Ground Observer Corps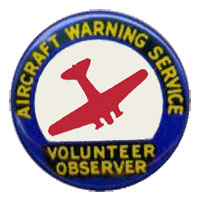 THESE ARE MP3 RECORDINGS
THEY WILL NOT PLAY IN REGULAR CD PLAYERS
CLICK HERE TO KNOW MORE ABOUT mp3
CLICK HERE TO LEARN MORE ABOUT OUR PRODUCTS
We guarantee delivery of your item. If your item doesn't get there or is damaged, please notify us and we'll reship for you.
FULL REFUND IF NOT SATISFIED
Item number
OTR-1CD-EyesAloft
Currently there are no reviews available for this product. Be the first to write a review.