FREE SHIPPING USA ONLY. International Customers: Please add international shipping: http://m.onesmedia.com/category/313432
LIVING IN AN ATOMIC AGE
OLD TIME RADIO - 1 CD-ROM - 7 mp3 - Total Time: 1:39:19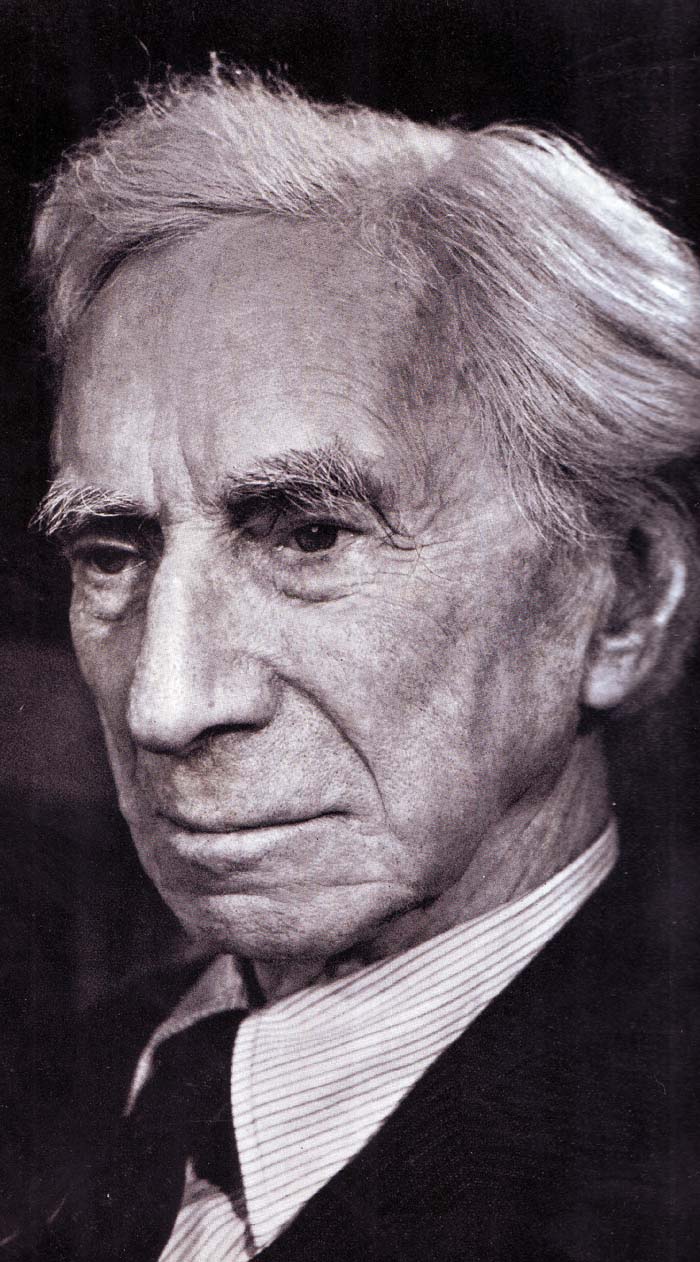 The Cold War in the wake of World War II found the entire world in the throes of fears of possible nuclear warfare. Having barely caught its breath after the second World War, the world quickly realized the consequences of the Atomic Age--its potential benefits and certainly its potential perils.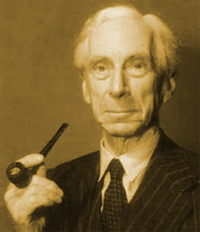 Many of the world's greatest thinkers and philosophers struggled to cope with the words and ideas that might reconcile the advent of the Nuclear Age with the morals, beliefs and philosophies of the previous 5,000 years. It was one of the world's most anxious eras. And that anxiety spanned every race, creed, color and religion known to mankind. Both Radio and Television began airing all manner of both cautionary and informative documentaries and public service presentations on the various aspects of the Nuclear Age.

Well produced and engineered World War II and Cold War Radio programming were staples over network Radio. A representative sampling follows:

Eyes Aloft!
Living In An Atomic Age
The Fifth Horseman
Ceiling Unlimited
Cloak and Dagger
Biography In Sound
The Silent Men
Crisis In War Town
The Man Behind the Gun
CBS Radio Workshop
Destination Freedom
Freedom U.S.A.
I Was A Communist for The F. B. I.
Men At Sea
One Out of Seven
One World Flight
The Pacific Story
Tales of The Foreign Service
This Is Civil Defense
This Is War
The Quick and The Dead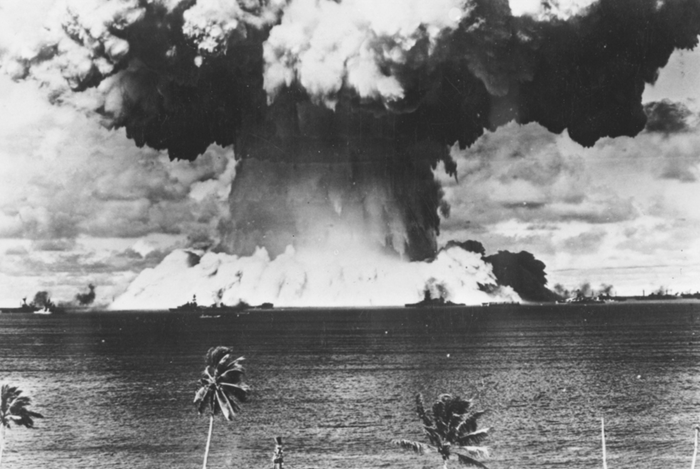 While by no means exhaustive, the above list represents some of the more well produced programming presented in the public interest. While including several repeat Peabody Award winning productions, the list also includes one of American Radio's rare treats--a BBC production presented over American airwaves.
ABC Presents Sir Bertrand Russell and His Lectures

Sir Bertrand Russell, certainly one of the era's greatest thinkers, philosophers, essayists, social critics, logicians, and lecturers, was well-known to American audiences by the mid-1950s. He'd met with Meet the Press, was heard in the Biography In Sound series, and was one of the era's most oft-quoted thinkers. Sir Bertrand's essays and lectures on the dawning of the Nuclear Age were also some of the era's most compelling and cautionary. At the age of 80 when Living In An Atomic Age was first produced, Sir Bertrand had only three years previously won The Nobel Prize for Literature, cited for "recognition of his varied and significant writings in which he champions humanitarian ideals and freedom of thought"--at the age of 78. And indeed, Sir Betrand remained a vital, persuasive, and outspoken critic of Nuclear armament for the following seventeen years until his death in 1970--at the age of 98. Sir Bertrand had taught at the University of Chicago and had been appointed a full Professor of Philosophy at The University of California at Los Angeles in 1939. But soon after, Sir Bertrand's anti-war and anti-theist positions resulted in the withdrawal of further professorial appointments in both New York and Pennsylvania.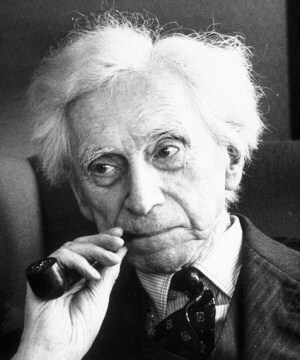 Sir Bertrand was also widely known for his many acts of civil disobedience over his long career, dating from World War I to the protests of the 1960s. He was first imprisoned for his anti-war protests in his native Great Britain in 1918. And indeed, as late as 1961, Sir Bertrand again found himself imprisoned for a week as the result of anti-war protests--at the age of 89! Needless to say, Sir Bertrand Russell was no shrinking violet in the face of the massive military-industrial complex erected in support of nuclear power and armament throughout the 1950s and beyond.

As controversial as Sir Bertrand's views were, it's somewhat surprising that Americans even got to hear Sir Bertrand's lectures over a major network in 1953. It's worth noting that both NBC and CBS had frequently aired BBC-produced programming on an throughout the Golden Age of Radio. But the very nature of Sir Bertrand's views on nuclear disarmament made it highly unlikely that the BBC's Living In An Atomic Age would ever see airtime on either NBC or CBS--the two largest American networks and both owned by huge military-industrial concerns throughout the era. And so it fell to the American Broadcasting Company to take the rather gutsy step of airing Sir Bertrand's lectures in their entirety--and in prime time.

In 1955, Sir Bertrand and eleven other signatories, including Albert Einstein, penned the Russell-Einstein Manifesto, a highly persuasive call to world leaders to both stop the nuclear arms race and seek peaceful solutions to world conflicts. Albert Einstein had himself signed the manifesto only days before his death on May 18, 1955. Living In An Atomic Age first aired on May 12, 1953, almost two years to the day before Einstein would sign the Russell-Einstein Manifesto.

This was the backdrop to Sir Bertrand's six compelling lectures over ABC, airing weekly from May 12, 1953 to June 21, 1953. The series of lectures was capped by a seventh 11-minute segment, 'Reflections On Being Eighty,' on June 30, 1953.

Sir Bertrand's last broadcast of the series was perhaps the most persuasive. Sir Bertrand summarizes his life interests, achievements, and beliefs and though he states that "my life's work is near an end," as noted above, Sir Bertrand remained vital, highly persuasive and influential for another seventeen years.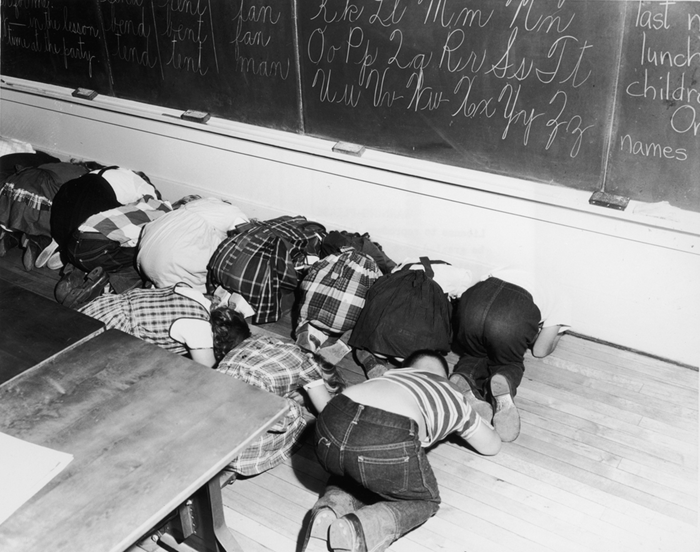 EPISODES LIST
Living in an Atomic Age 53-05-12 (1) Present Perplexities
Living in an Atomic Age 53-05-19 (2) Obsolete Ideas
Living in an Atomic Age 53-05-26 (3) The Modern Mastery of Nature
Living in an Atomic Age 53-06-02 (4) The Limits of Human Power
Living in an Atomic Age 53-06-09 (5) Conflict and Unification
Living in an Atomic Age 53-06-16 (6) Achievement of Harmony
Living in an Atomic Age 53-06-23 (7) Reflections on Being 80
THESE ARE MP3 RECORDINGS
THEY WILL NOT PLAY IN REGULAR CD PLAYERS
CLICK HERE TO KNOW MORE ABOUT mp3
CLICK HERE TO LEARN MORE ABOUT OUR PRODUCTS
We guarantee delivery of your item. If your item doesn't get there or is damaged, please notify us and we'll reship for you.
FULL REFUND IF NOT SATISFIED
Item number
OTR-1CD-LivingInAnAtomicAge
Currently there are no reviews available for this product. Be the first to write a review.