FREE SHIPPING USA ONLY. International Customers: Please add international shipping: http://m.onesmedia.com/category/313432
MARIO LANZA SHOW
OLD TIME RADIO - 1 CD-ROM - 21 mp3 - Total Time: 10:22:11
 
Mario Lanza (January 31, 1921 – October 7, 1959) was an American tenor, actor, and Hollywood movie star of the late 1940s and the 1950s. The son of Italian immigrants, he began studying to be a professional singer at the age of 16. He was born Alfred Arnold Cocozza. He changed his name to Mario Lanza when he appeared at the Berkshire Music Festival in Tanglewood, Massachusetts, in July–August 1942. His mother's maiden name was Maria Lanza.

After appearing at the Hollywood Bowl in 1947, Lanza signed a seven-year contract with MGM's head, Louis B. Mayer, who saw his performance and was impressed by his singing. Prior to this, the adult Lanza had sung only two performances of an opera. The following year (1948), however, he would sing the role of Pinkerton in Puccini's Madama Butterfly in New Orleans.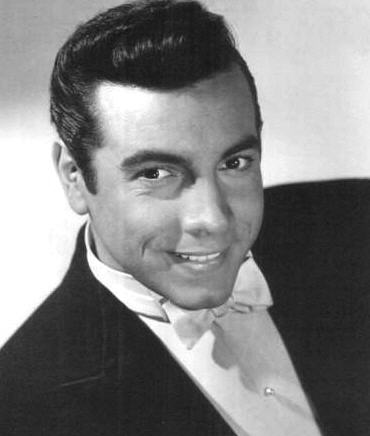 His movie debut was in That Midnight Kiss (1949) with Kathryn Grayson and Ethel Barrymore. The following year, in The Toast of New Orleans, his featured popular song "Be My Love" became his first million-selling hit. In 1951, he played the role of Enrico Caruso (1873–1921), his tenor idol, in the biopic, The Great Caruso, which produced another million-seller with "The Loveliest Night of the Year" (a song which used the melody of Sobre las Olas). The Great Caruso was the top-grossing film that year.

The title song of his next film, Because You're Mine, was his final million-selling hit song. The song went on to receive an Academy Award nomination for Best Original Song. After recording the soundtrack for his next film, The Student Prince he embarked upon a protracted battle with Studio Head Dore Schary arising from artistic differences with director Curtis Bernhardt, and was eventually dismissed by MGM.

Lanza was known to be "rebellious, tough, and ambitious", and during most of his film career, he suffered from addictions to overeating and alcohol which had a serious effect on his health and his relationships with directors, producers and, occasionally, other cast members. Hollywood columnist Hedda Hopper writes that "his smile, which was as big as his voice, was matched with the habits of a tiger cub, impossible to housebreak". She adds that he was the "last of the great romantic performers". He made three more films before dying of an apparent pulmonary embolism at the age of 38. At the time of his death in 1959 he was still "the most famous tenor in the world". Author Eleonora Kimmel concludes that Lanza "blazed like a meteor whose light lasts a brief moment in time".
 
EPISODES LIST
Mario Lanza Show 51-06-10 01 First Song - Granada
Mario Lanza Show 51-06-17 02 First Song - Funiculi, Funicula
Mario Lanza Show 51-06-24 03 First Song - My Song, Love
Mario Lanza Show 51-07-01 04 First Song - Funiculi, Funicula
Mario Lanza Show 51-07-22 07 First Song - The World Is Mine Tonight
Mario Lanza Show 51-07-29 08 First Song - All The Things You Are (Jerome Kern Special)
Mario Lanza Show 51-08-05 09 First Song - Cosi, Cosa
Mario Lanza Show 51-08-12 10 First Song - Loveliest Night Of The Year
Mario Lanza Show 51-08-19 11 First Song - I've Got You Under My Skin
Mario Lanza Show 51-08-26 12 First Song - Ah Sweet Mystery Of LIfe
Mario Lanza Show 51-09-09 14 First Song - Night And Day
Mario Lanza Show 51-09-16 15 First Song - With A Song In My Heart
Mario Lanza Show 51-09-23 16 First Song - Song Of Songs
Mario Lanza Show 51-09-30 17 First Song - I'm Alone
Mario Lanza Show 52-01-14 32 First Song - Donkey Serenade
Mario Lanza Show 52-02-29 xx First Song - E Lucevan Le Stelle (All from The Great Caruso)
Mario Lanza Show 52-03-07 xx First Song - Yesterdays
Mario Lanza Show 52-03-14 xx First Song - Danny Boy
Mario Lanza Show 52-03-28 xx First Song - The Moon Was Yellow
Mario Lanza Show 52-04-04 44 First Song - April In Paris
Mario Lanza Show 52-06-06 53 First Song - Besame Mucho
THESE ARE MP3 RECORDINGS
THEY WILL NOT PLAY IN REGULAR CD PLAYERS
CLICK HERE TO KNOW MORE ABOUT mp3
CLICK HERE TO LEARN MORE ABOUT OUR PRODUCTS
We guarantee delivery of your item. If your item doesn't get there or is damaged, please notify us and we'll reship for you.
FULL REFUND IF NOT SATISFIED
Item number
OTR-1CD-MarioLanza
Currently there are no reviews available for this product. Be the first to write a review.