FREE SHIPPING USA ONLY. International Customers: Please add international shipping: http://m.onesmedia.com/category/313432
FORECAST
OLD TIME RADIO - 1 CD-ROM - 23 mp3 Total Playtime: 12:51:55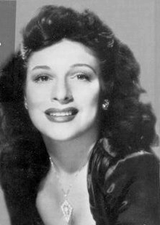 CBS inaugurated its first Forecast season in the Summer of 1940. This was another strategic move. CBS's prime-time slots were invariably occupied with one or more of their nightly, longer-running successful programs. In this instance it was Lux Radio Theatre, a solid, already long-running, highly popular CBS drama and movie anthology. Most major productions broke for the Summer. So rather than fish around for something to keep the slot warm for three months, CBS essentially put the onus on themselves with these two seasons of Forecast. It was a clever, well-calculated gamble. Forecast's opener for its first season was a half-hour of Variety followed by a half-hour of Drama. Airing from both coasts during most of the Forecast broadcasts, the variety program, The Battle of Music aired from CBS's New York Studios. The dramatic test program, The American Theatre, aired from CBS's Hollywood Studios.

Whenever CBS aired a double bill they would generally air the New York broadcast first in the line-up, followed by the Hollywood broadcast. Given the prime-time Lux Radio Theatre slot allotted to Forecast, it made better sense to air the East Coast broadcast first.
Directors: 
Season One: John Houseman, Alfred Hitchcock, Glenhall Taylor, Charles Vanda, Norman Corwin in Hollywood; George Zachary, Brewster Morgan, Dave Elman, Nicholas Ray in New York
Season Two: Sterling Tracy, Frank Galen, Keith Fowler, Charles Vanda, W. B. Lewis, and Nat Goldstone in Hollywood; Earle McGill, Perry Lafferty in New York
Principal Performers:
Season One: Frankie Hyers, Joe Venuti, Freda Gibson, Gordon Gifford, Fredric March, Florence Eldridge, Danny Kaye, Rush Hughes, Joan Edwards, Lurene Tuttle, Noreen Gammill, Edmund Gwenn, Joseph Kearns, Ed Gardner, F. Chase Taylor, Gertrude Niesen, Larry Adler, Mel Allen, Loretta Young, Elliott Lewis, Nan Grey, Dickie Jones, Virginia Vail, Donald Barry, Ann Miller, Knox Manning, Cortez Peters, David Ross, Shirley Wayne, Joseph Julian, Fred Hall, Hildegarde, The Dodgers Quartet, Dixie Walker, Tex Carleton, Alan Mowbray, Donald Morrison, Edward Everett Horton, Helen Wood, Edna Best, Mark Smith, Roy Atwell, Richard Whorf, Elsa Lanchester, Charles Laughton, Clifton Fadiman, Woody Guthrie, Len Doyle, Burl Ives, The Golden Gate Quartet, Josh White, John Henry Faulk, Bob Burleson, Byron Kane, Howard Da Silva, Margaret Sullavan, Norman Corwin, Norman Field, Paula Winslowe
Season Two: Mischa Auer, Arthur Q. Bryan, Dudley Digges, Adolphe Menjou, Verree Teasdale, Verna Felton, Edwin Max, Gerald Mohr, Kathleen Fitz, The Choralites, Jack Jordan, Eddie O'Shea, Gwen Davies, Arnold Stang, Bea Benaderet, Benny Rubin, Berry Kroeger, Earle Ross, Edgar Barrier, Edwin Max, Jerry Hausner, Joseph Kearns, Kathleen Fitz, Knox Manning, Raymond Massey, Ethel Waters, Duke Ellington, The Hall Johnson Choir, Hamtree Harrington, Flournoy Miller, The Juanita Hall Choir, Wonderful Smith, Orson Welles, Georgette Harvey, Tony Martin, Bert Lahr, Linda Ware
SHOWS LIST
Forecast 40-07-15 (01) Battle Of Music
Forecast 40-07-16 (02) The American Theater - The Gentleman From Indiana 
Forecast 40-07-22 (03) When You Were Twenty-One
Forecast 40-07-23 (04) Suspense - The Lodger 
Forecast 40-07-29 (05) Angel
Forecast 40-07-30 (06) Duffy's Tavern 
Forecast 40-08-05 (07) Of Stars and States
Forecast 40-08-12 (08) The Life of the Party
Forecast 40-08-13 (09) Leave It To Jeeves 
Forecast 40-08-19 (10) Back Where I Come From
Forecast 40-08-20 (11) Double Feature - Ever After & To Tim At Twenty
Forecast 40-08-26 (12) All God's Children
Forecast 40-08-27 (13) Bethel Merriday 
Forecast 41-07-14 (01) Arabian Nights (1st 43 mins of a 60 mins show)
Forecast 41-07-21 (02) Fifty-One East Fifty-One
Forecast 41-07-22 (03) Memories Of Mischa The Magnificent 
Forecast 41-07-28 (04) Pibby and The Houlihans
Forecast 41-07-29 (05) Deductions Deluxe - The Problem Of The Painted Poodle
Forecast 41-08-04 (06) Song Without End
Forecast 41-08-11 (07) Class of '41
Forecast 41-08-12 (08) Hopalong Cassidy
Forecast 41-08-18 (09) The Country Lawyer
Forecast 41-08-26 (11) A Tour Of Hollywood 
THESE ARE MP3 RECORDINGS
THEY WILL NOT PLAY IN REGULAR CD PLAYERS
CLICK HERE TO KNOW MORE ABOUT mp3
CLICK HERE TO LEARN MORE ABOUT OUR PRODUCTS
We guarantee delivery of your item. If your item doesn't get there or is damaged, please notify us and we'll reship for you.
FULL REFUND IF NOT SATISFIED
Item number
OTR-1CD-Forecast
Currently there are no reviews available for this product. Be the first to write a review.