FREE SHIPPING USA ONLY. International Customers: Please add international shipping: http://m.onesmedia.com/category/313432
AXIS SALLY
    OLD TIME RADIO - 1 CD-ROM - 7 mp3 - Total Playtime: 3:15:51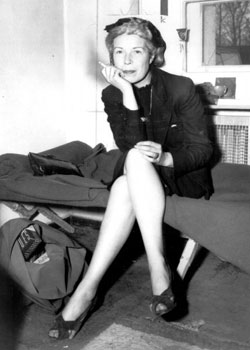 Mildred Elizabeth Gillars (November 29, 1900 – June 25, 1988), nicknamed "Axis Sally" along with Rita Zucca, was an American broadcaster employed by the Third Reich in Nazi Germany to proliferate propaganda during World War II. She was convicted of treason by the United States in 1949 following her capture in post-war Berlin.
Born Mildred Elizabeth Sisk in Portland, Maine, she took the surname Gillars in 1911 after her mother remarried. At 16, she moved to Conneaut, Ohio, with her family. In 1918 she enrolled at Ohio Wesleyan University to study dramatic arts but left before graduating.

She then moved to Greenwich Village, New York City, where she worked in various low-skill jobs to finance drama lessons. She toured with stock companies and appeared in vaudeville but she was unable to establish a theatrical career.

In 1929, Gillars left the U.S. for France, where she worked as an artist's model in Paris. In 1933 she left the US again, residing first in Algiers, where she found work as a dressmaker's assistant.

In 1934 she moved to Dresden, Germany, to study music, later being employed as a teacher of English at the Berlitz School of Languages in Berlin.
n 1940 she obtained work as an announcer with the Reichs-Rundfunk-Gesellschaft (RRG), German State Radio.

By 1941, as the U.S. State Department was counseling American nationals to return home, Gillars chose to stay in Germany after her fiancé, a naturalized German citizen named Paul Karlson, said that he would never marry her if she returned to the United States. Shortly afterwards, Karlson was sent to the Eastern Front, where he died in action.

On December 7, 1941, Gillars was working in the studio when the Japanese attack on Pearl Harbor was announced. She broke down in front of her colleagues and denounced their allies in the east. "I told them what I thought about Japan and that the Germans would soon find out about them," she recalled. "The shock was terrific. I lost all discretion."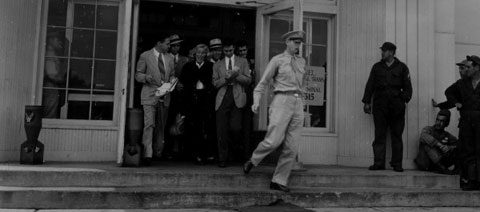 She later said that she knew that such an outburst could send her to a concentration camp. Faced with the prospect of joblessness or prison, she produced a written oath of allegiance to Germany and returned to work, her duties limited to announcing records and participating in chat shows.
Until 1942 Gillars' broadcasts were largely apolitical. This changed when Max Otto Koischwitz, the program director in the USA Zone at the RRG, cast Gillars in a new show called Home Sweet Home.

Soon she acquired several names amongst her GI listeners, including Berlin Bitch, Berlin Babe, Olga, and Sally, but the one that became most common was "Axis Sally."

This name probably came from the time when, asked to describe herself on the air, Gillars had said she was "the Irish type… a real Sally."

In 1943, an Italian-American woman, Rita Zucca also began broadcasting to American troops from Rome, using the name "Sally." Often the two women were thought to be one and the same.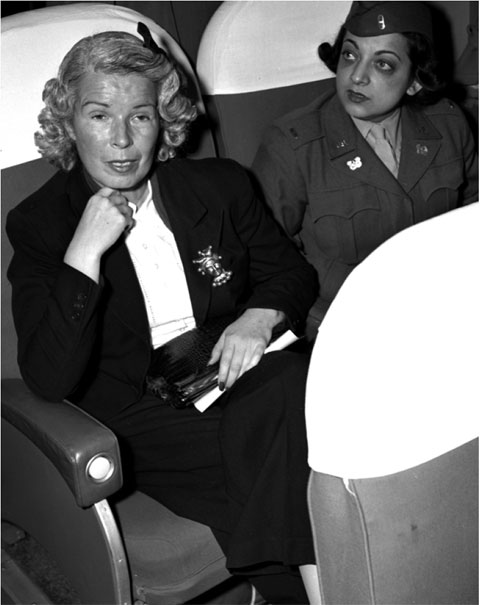 Gillars' main programs from Berlin were:

'Home Sweet Home Hour', from December 24, 1942, until 1945, a regular propaganda program the purpose of which was to make American forces in Europe feel homesick. A running theme of these broadcasts was the infidelity of soldiers' wives and sweethearts while the listeners were stationed in Europe and North Africa.

Opening with the sound of a train whistle, Home Sweet Home attempted to exploit the fears of American soldiers about the home front. The broadcasts were designed to make the soldiers cast doubt on their mission, their leaders, and their prospects after the war.

'Midge-at-the-Mike', broadcast from March to late fall 1943, in which she played American songs interspersed with defeatist propaganda, anti-Semitic rhetoric and attacks on Franklin D. Roosevelt.

'G. I.'s Letter-box' and 'Medical Reports' 1944, directed at the US home audience in which Gillars used information on wounded and captured US airmen to cause fear and worry in their families. After D-Day, June 6, 1944, US soldiers wounded and captured in France were also reported on. Gillars and Koischwitz worked for a time from Chartres and Paris for this purpose, visiting hospitals and interviewing POWs. In 1943 they had toured POW camps in Germany, interviewing captured Americans and recording their messages for their families in the U.S. The interviews were then edited for broadcast as though the speakers were well-treated or sympathetic to the Nazi cause.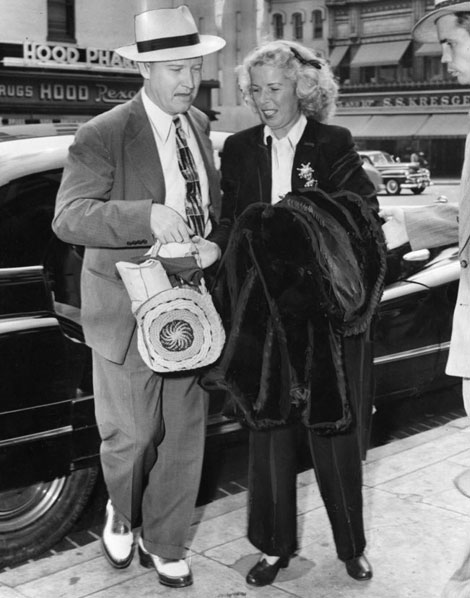 Gillars made her most notorious broadcast on May 11, 1944, just prior to the D-Day invasion of Normandy, France, in a radio play written by Koischwitz, 'Vision Of Invasion'. In this she played Evelyn, an Ohio mother, who dreams that her son had died a horrific death on a ship in the English Channel during an attempted invasion of Occupied Europe.

Koischwitz died in August 1944 and Gillars' broadcasts became lackluster and repetitive without his creative energy. She remained in Berlin until the end of the war. Her last broadcast was on May 6, 1945, just two days before the German surrender.
Her arrest came about after the U.S. attorney general specially dispatched prosecutor Victor C. Woerheide to Berlin to find and arrest Gillars. He and Counter Intelligence Corps (CIC) special agent Hans Wintzen only had one solid lead: Raymond Kurtz, a B-17 pilot shot down by the Germans, recalled that a woman who had visited his prison camp seeking interviews was the broadcaster who called herself "Midge at the mike."

According to Kurtz, the woman had used the alias Barbara Mome. Woerheide organised wanted posters with Gillars's picture to put up in Berlin, but the breakthrough came when he was informed that a woman calling herself "Barbara Mome" was selling her furniture at second hand markets around town.

A shop owner who was found selling a table belonging to Gillars was detained and under "intensive interrogation" revealed Gillars' address.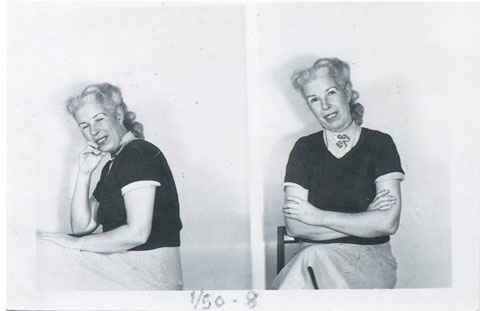 When she was arrested on March 15, 1946, Gillars only asked to take with her a picture of Koischwitz.

She was then held by the Counterintelligence Corps at Camp King, Oberursel, along with fellow-collaborators Herbert John Burgman and Donald S. Day until she was conditionally released from custody on December 24, 1946. However, she declined to leave military detention.

She was formally re-arrested on January 22, 1947 at the request of the Justice Department and was eventually flown to the United States to await trial on August 21, 1948.
Gillars was indicted on September 10, 1948, and charged with 10 counts of treason but only eight were proceeded with at her trial which began on January 25, 1949.

The prosecution relied on the large number of her programs recorded by the Federal Communications Commission stationed in Silver Hill, Maryland, to show her active participation in propaganda activities against the United States. It was also shown that she had made an oath of allegiance to Hitler.

The defense argued that her broadcasts stated unpopular opinions but did not amount to treasonable conduct. It was also argued that she was under the hypnotic influence of Koischwitz and therefore not fully responsible for her actions until after his death.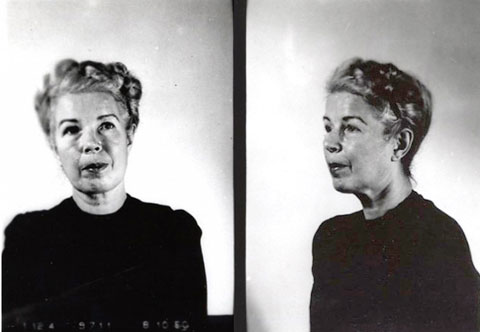 On March 10, 1949, the jury convicted Gillars on just one count of treason, that of making the 'Vision Of Invasion' broadcast. For this count alone she was sentenced to 10-to-30 years in prison. and a $10,000 fine.

In 1950, a federal appeals court upheld the sentence.
Gillars served her sentence at the Federal Reformatory for Women in Alderson, West Virginia. She became eligible for parole in 1959, but did not apply until 1961. She was released on June 10, 1961.
Having converted to Roman Catholicism while in prison, Mildred Gillars then went to live at the Our Lady of Bethlehem Convent in Columbus, Ohio, and taught German, French, and music at St. Joseph Academy, Columbus.

In 1973 she returned to Ohio Wesleyan University to complete her degree.

Mildred Gillars died at Grant Medical Center in Columbus in 1988, diagnosed with colon cancer. Her grave in Holy Family section, Random Selection, Lot 570, of the Saint Joseph Cemetery (in Lockbourne, Franklin County, Ohio) is unmarked
EPISODES LIST

Axis Sally - Gerry's Front for Americans with Bruno and Swinging Tigers
Axis Sally - Gerry's Front for British with Bruno and Swinging Tigers
Axis Sally - Sign-on
Axis Sally 43-05-18 Midge At The Mike
Axis Sally 43-05-18 Mildred Gillars - Home Sweet Home
Axis Sally 44-05-11 Vision of Invasion
Axis Sally 44-07-27 German Overseas Service
THESE ARE MP3 RECORDINGS
THEY WILL NOT PLAY IN REGULAR CD PLAYERS
CLICK HERE TO KNOW MORE ABOUT mp3
CLICK HERE TO LEARN MORE ABOUT OUR PRODUCTS
We guarantee delivery of your item. If your item doesn't get there or is damaged, please notify us and we'll reship for you.
FULL REFUND IF NOT SATISFIED
Item number
OTR-1CD-AxisSally
Currently there are no reviews available for this product. Be the first to write a review.