FREE SHIPPING USA ONLY. International Customers: Please add international shipping: http://m.onesmedia.com/category/313432
MEN AT SEA
    OLD TIME RADIO - 1 CD-ROM - 11 mp3
Total Time: 5:22:33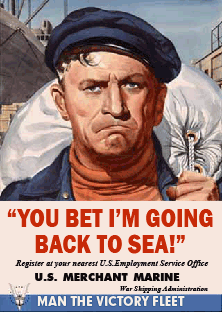 Men At Sea was produced to be aired in three, eight-week sets, beginning with the Summer of 1943 and airing each subsequent Summer for the next two years as Summer replacements for The Great Gildersleeve.

Each of the three summer replacement seasons of Men At Sea contained a mix of stories covering all aspects of the various important missions of the Merchant Marine. The scripts were well-paced and compelling, given the fifteen-minute format. The acting was of the highest caliber, employing the finest east coast talent available for the era, among them, Parker Fennelly, Lon Clark, Joseph Julian, Alan Bunce, Staats Cotsworth, Roc Rogers, Arthur Kohl and Ted Jewett. The stirring narration itself was provided by a alternating combination of Berry Kroeger, Bernard Lenrow and Guy Sorel, all famous actors in their own right.

The first two seasons of eight broadcasts ran from start to end without a hitch. The third season's fourth program was pre-empted by an All-Star Golf Match broadcast nationally by NBC. In an apparent effort to make up for the lost broadcast, NBC put together a special re-enactment of the famous short story, 'Faith of Our Fathers,' written by Captain Elwood C. Nance and adapted for Radio by Father Timothy Butler. The remaining two episodes aired as announced.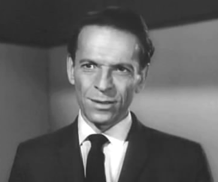 The equal of any patriotic dramatizations of the War years, this series is remarkable in several respects. For one, it aired for three successive seasons throughout the most difficult three years of World War II. For another, the productions maintained consistent high standards in spite of the eleven month span between seasons. And last but by no means least, the series continued to hold the interest of summer listeners used to listening to one of Radio's most successful and popular situation comedies in that timeslot. This is a tribute to The Great Gildersleeve's advance promotion of the series each summer, to NBC for its continued response to the Nation's vital need for promoting the Merchant Marine, and to the outpouring of support the series received over those three seasons.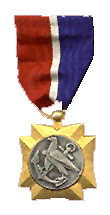 As an historical footnote to the Radio years of World War II, it remains one of the more compelling, well-produced, well-written and well performed exemplars of wartime appeals of the era. We characterize the series as a wartime appeal, as opposed to wartime patriotic propaganda for several reasons. The most obvious point of contrast is supported by the very real need for new and replacement able-bodied seamen and officers for the Merchant Marine Fleet. This need was as great as, for example, early rationing, resource conservation efforts and civil defense. Another point of contrast is the means in which the overwhelming majority--of at least the circulating exemplars--were crafted. They were neither preachy, jingoistic, or fear-mongering in nature. One must conclude that the War Shipping Administration and the U. S. Maritime Commission, jointly, both knew and understood their target audience.

It goes without saying that the United States Merchant Marine Fleet, past, present, and future, remains as vital to national security as any of the military services--indeed its day-to- day mission in both peace and war, continues to provide the life-blood of commerce that any healthy national economy requires. That these unsung heroes of the Seven Seas remain, for the most part, under-represented in contemporary media, doesn't for a moment diminish their actual day-to- day heroism. Given the tradionally stoic characterization of merchant seamen as a whole, it would seem they accept their under-recognized lot just as resolutely as the generations of their brethren that have preceded them.

All the more reason to give this stirring series another listen from time to time. These programs remain a poignant reminder of these truly unsung, selfless heroes and their day-to-day struggles with nature and the elements, to keep the life's blood of any healthy nation moving.
Principal Actors: Joseph Julian, Parker Fennelly, Lon Clark, Ted Jewett, Arlene Joyce, Bill Beach, Cameron Andrews, Alan Bunce, John Thomas, Barry Hopkins, Staats Cotsworth, Howard Smith, Owen Jordan, Martin Brandt, Bess McCammon, Frank Baron, Robert Griffin, Frank Butler, Jack Lloyd, Marvin Marks, John McBride, Tom Hoyer, Gene Gillespie, Julian Noa, Roc Rogers, Tommy Hughes, Arthur Kohl, Will Geer, Lawson Zerbe, Joe DeSantis, Mason Adams, Harold Huber, Alexander Scourby.
Directors: Herbert Rice, Herbert Dryden, Barton Fellows, Ira Avery, and Howard Keegan
EPISODES LIST
Men At Sea 43-07-11 (2) Story Of A Convoy
Men At Sea 43-07-18 (3) Landlocked Shipyards
Men At Sea 43-08-01 (5) The Pacific Lifeline
Men At Sea 43-08-15 (7) Surviving Attacks At Sea
Men At Sea 43-08-22 (8) Cargo
Men At Sea 44-07-16 (x) The Libertys Invade
Men At Sea 44-07-23 (x) The Skipper Returns To Sea
Men At Sea 44-08-06 (x) Nor Death Dismay
Men At Sea 45-07-08 (x) The Long Haul
Men At Sea 45-08-05 (x) Beans, Bullets, and Oil
Men At Sea 45-08-19 (x) The Bid Was Four Hearts
THESE ARE MP3 RECORDINGS
THEY WILL NOT PLAY IN REGULAR CD PLAYERS
CLICK HERE TO KNOW MORE ABOUT mp3
CLICK HERE TO LEARN MORE ABOUT OUR PRODUCTS
We guarantee delivery of your item. If your item doesn't get there or is damaged, please notify us and we'll reship for you.
FULL REFUND IF NOT SATISFIED
Item number
OTR-1CD-MenAtSea
Currently there are no reviews available for this product. Be the first to write a review.