FREE SHIPPING USA ONLY. International Customers: Please add international shipping: http://m.onesmedia.com/category/313432
PEOPLE ARE FUNNY
    OLD TIME RADIO - 1 CD-ROM - 27 mp3 - Total Time: 12:27:52
People Are Funny is an American radio and television game show, created by John Guedel that remained popular throughout the 1940s. The program ran from 1942 to 1960. The program's stunts and audience participation were calculated to reveal the humorous side of human nature. After contestants were sent from the studio to perform a task in public, the audience was told how the contestant was being double-crossed.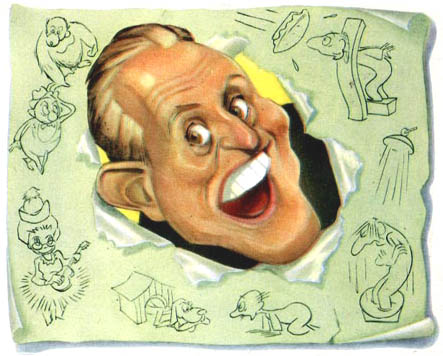 The series began in 1938 when Guedel made an audition recording, and the following year, his concept of a comedy stunt show aired in Los Angeles as Pull Over, Neighbor, later reworked into All Aboard. Watching a bored, unreceptive audience listening to an after-dinner speaker, Guedel scribbled, "People are funny, aren't they?" on a napkin, and he had his title.

In 1942, learning of a show that was canceled, he pitched People Are Funny to NBC, and it went on the air April 10, 1942 with Art Baker as host. In a popular first-season stunt, a man was assigned to register a trained seal at the Knickerbocker Hotel while explaining that the seal was his girlfriend.

On October 1, 1943, Baker was replaced by Art Linkletter, who continued for the rest of the series. For a memorable stunt of 1945, Linkletter announced that $1000 would go to the first person to find one of 12 plastic balls floating off California. Two years later, an Ennylageban Island native claimed the prize.

As the popularity of the program escalated, a movie musical titled People Are Funny was released in 1946, offering a fictional version of the show's origin in a tale of rival radio producers. Phillip Read appeared as Guedel, with Linkletter and Frances Langford portraying themselves. Also in the cast were Jack Haley, Helen Walker, Ozzie Nelson and Rudy Vallée. One outstanding moment in the film is a Spanish dance number performed by Lupe Mayorga (aka Lillian Molieri) to the song "I Love My Marimba." The radio series moved to CBS from 1951 to 1954, returning to NBC from 1954 to 1960.
Linkletter continued as host of the show during its run on television from September 19, 1954 to April 1, 1960. In one stunt, a contestant would win a prize if he could sustain a phone conversation with a puzzled stranger (picked at random from the phone directory) for several minutes without the other party hanging up. The series received Emmy nominations in 1955 and 1956.

Although the series ended on April 1, 1960, the network aired encores until April 13, 1961, making People Are Funny the first game show to air repeats. On March 24, 1984, a "reconstituted" version of People Are Funny with Flip Wilson as host returned to NBC where it was telecast until July 21.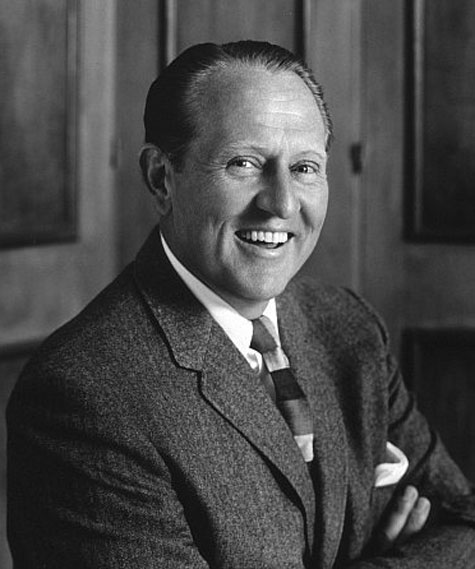 EPISODES LIST
People Are Funny 50-01-31 Cinderella Girl - Part 2
People Are Funny 50-02-07 Cinderella Girl - Part 3
People Are Funny 50-02-14 Cinderella Girl - Part 4
People Are Funny 50-09-19-1st Show 10th Season
People Are Funny 52-01-06 Giving Away Frogs
People Are Funny 52-01-13 Violinist Plays for Money
People Are Funny 53-03-10 Guest - Dick Haymes
People Are Funny 53-03-17 Guest - Freddy Martin
People Are Funny 53-10-13 Scaring Away The Tax Collector
People Are Funny 53-10-20 Where Is Your Husband Tonight
People Are Funny 54-01-05 The Con Man - Part 1
People Are Funny 54-01-12 The Con Man - Part 2
People Are Funny 54-10-26 Could You Buy A Hamburger
People Are Funny 54-11-02 The Free Mink Stole
People Are Funny 56-01-17 Married People
People Are Funny 56-01-24 Mental Telepathy
People Are Funny 56-02-14 Beliefs
People Are Funny 56-02-21 Fib Or Whopper
People Are Funny 58-07-16 Observant Man
People Are Funny 58-07-23 Making Up Your Mind
People Are Funny 58-09-24 King in the House
People Are Funny 58-10-01 Pawning Objects
People Are Funny 60-05-13 Tammy Merrihue Part 1
People Are Funny 60-05-20 Tammy Merrihue Part 2
People Are Funny Boys and Dogs
People Are Funny Dancing With Three Men
People Are Funny Getting People Ready for a Wedding
THESE ARE MP3 RECORDINGS
THEY WILL NOT PLAY IN REGULAR CD PLAYERS
CLICK HERE TO KNOW MORE ABOUT mp3
CLICK HERE TO LEARN MORE ABOUT OUR PRODUCTS
We guarantee delivery of your item. If your item doesn't get there or is damaged, please notify us and we'll reship for you.
FULL REFUND IF NOT SATISFIED
Item number
OTR-1CD-PeopleAreFunny
Currently there are no reviews available for this product. Be the first to write a review.