FREE SHIPPING USA ONLY. International Customers: Please add international shipping: http://m.onesmedia.com/category/313432
EXPLORING TOMORROW
OLD TIME RADIO - 8 AUDIO CD - 30 Shows
Total Playtime: 9:43:39
Includes: 25 Episodes of Exploring Tomorrow - 1957-1958
5 Episodes of X Minus One from Ray Bradbury Stories - 1955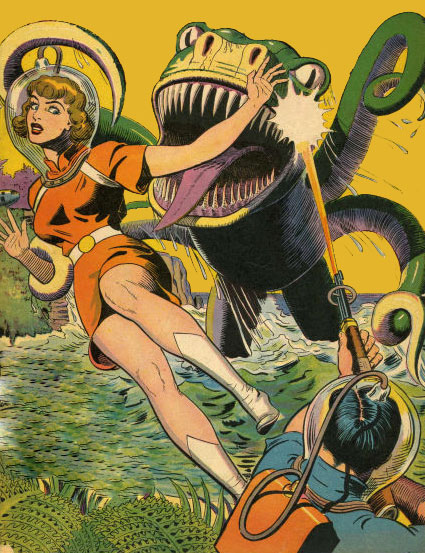 Exploring Tomorrow was hosted by John Campbell, the editor of Astounding Science Fiction Magazine, and later, Analog Magazine. He was also a science fiction writer himself, and penned the short story, Who Goes There?, which was later made into the 1950s classic monster movie, The Thing. So Campbell certainly had the Sci-Fi credentials . Exploring Tomorrow was billed as "The first science fiction radio show of science-fictioneers, by science-fictioneers, for science-fictioneers." Each week, Campbell would open and close the story by making philosophical observations about how the technology featured in that night's story might affect mankind. These serious comments were meant to be deep and thoughtful, but the effect was undercut by the choice of elevator background music.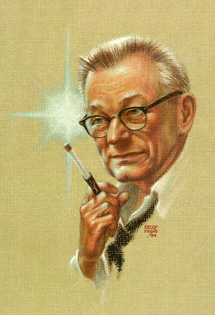 (Like a Musak rendition of "As Time Goes By," complete with muted trumpet and syrupy violins.) It leaves the impression that this is a series that takes itself way too seriously! Yet despite this one rather dated aspect, the program is still quite enjoyable to listen to. It comes across as a poor man's version of X Minus One. Science fiction fans will find it fun exploring yesterday's vision of the future by Exploring Tomorrow!
SHOWS LIST
CD 1
571211 - The Convict
571218 - The Gift
571225 - Desert Object
580101 – Dreams
CD 2
580115 - First Contact
580122 - First Men on the Moon
580129 - Flashback
580219 - The Last Doctor
CD 3
580221 - The Beauty Queen
580226 - The Liar
580312 - War Games
580319 – Mimic
CD 4
580326 - The Mutant
580402 - Sound Decision
580409 - No Way Out
580416 - Planet of Geniuses
CD 5
580430 - The Stowaway
580507 - Telepathic
580511 - Vincent Deem
580514 - Time Heals
CD 6
580521 - Time Traveler
580528 - The Trouble With Robots
580604 - The Venus Mountain of Diamond
580618 - Space Baby
CD 7
581218 - Country Boy
X Minus 1 - 55-07-07 The Green Hills of Earth
X Minus 1 - 55-07-28 The Embassy
CD 8
X Minus 1 - 55-08-18 Courtesy
X Minus 1 - 55-10-06 First Contact
X Minus 1 - 55-11-23 Zero Hour
THESE ARE REGULAR AUDIO CD
CAN BE PLAYED IN ANY CD PLAYER, DVD PLAYER OR COMPUTERS
THIS COLLECTION WILL BE DELIVERED IN A BOX SET WITH ART WORK
CLICK HERE TO LEARN MORE ABOUT OUR PRODUCTS
We guarantee delivery of your item. If your item doesn't get there or is damaged, please notify us and we'll reship for you.
FULL REFUND IF NOT SATISFIED
Item number
OTR-8CDA-ExploringTomorrow
Currently there are no reviews available for this product. Be the first to write a review.