FREE SHIPPING USA ONLY. International Customers: Please add international shipping: http://m.onesmedia.com/category/313432
CASEBOOK OF GREGORY HOOD
OLD TIME RADIO - 1 CD mp3 - 14 Episodes
Total Playtime: 6:41:03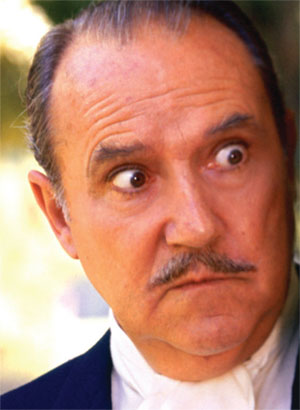 Gentleman detectives were a popular fiction tradition by the 1940s. There was, of course, Sherlock Holmes, the hands down epitome of the gentleman detective. But the early 20th Century also introduced several other highly popular members of that select fraternity of ostensibly wealthy gentlemen of independent means who, initially dabbled, then over time immersed themselves in crime-related matters.

Most of the popular gentlemen detectives found their way to the Golden Age of Radio from literary or pulp novels. The more popular gentleman (or couple) detectives that found their way to early Radio were:

Nero Wolfe, authored by Rex Stout
Philo Vance, authored by S. S. Van Dine
The Saint, authored by Leslie Charteris
Hercule Poirot, authored by Agatha Christie
Lord Peter Wimsey, authored by Dorothy L. Sayers
Nick Carter, authored by various Street & Smith pulp authors
Ellery Queen, authored by Manford Lepofsky and Daniel Nathan
The Lone Wolf, authored by Louis Joseph Vance
The Falcon, authored by Michael Arlen (Film) and Drexel Drake (Radio)
The Thin Man, authored by Dashiell Hammett
Mr. and Mrs. North, authored by Frances and Richard Lockridge

The above list is by no means inclusive, but at least one common denominator that they share is their eventual appearance over popular Radio. One might well take exception to the inclusion of Nick Carter, Hercule Poirot, and The Thin Man, each of whom were former law enforcement civil servants at some point in their past. I also included gentlemen of independent means who, for the most part arrived at that means through an unsavory past, but who eventually went straight.

There were also wide variations in how they lived, but indeed, how they lived was one of the primary characteristics that defined them as gentleman--or gentle couple--detectives. We intentionally excluded John P. Marquand's Mr. I. A. Moto from the group. Mr. Moto, while purportedly an independently wealthy international trade executive, was also an active member of an international police agency akin to InterPol. But again, each of the above referenced gentleman detectives shared some form of literary basis for their existence before their appearance in Radio.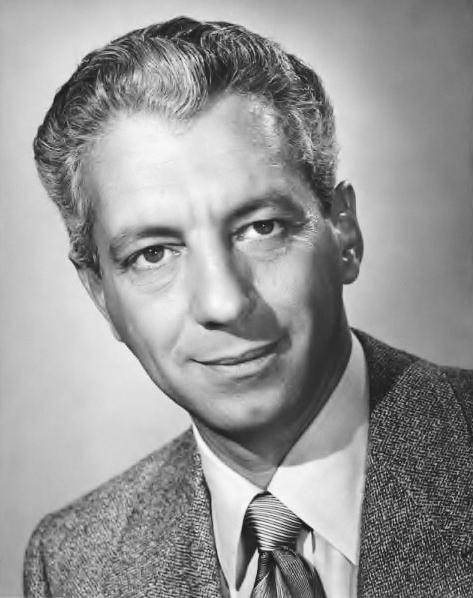 Gentleman detective Gregory Hood, by contrast, was invented for Radio by writers Anthony Boucher and Dennis Green. Their character was based in San Francisco, ostensibly a man of means by virtue of his extensive holdings in rare paintings and antiquities and his import-export business in such rarities. Boucher and Green's Philo Vance-like character first aired over Radio with the Mutual Broadcasting System in June of 1946.
The Casebook of Gregory Hood format

Gregory Hood, as his back story eventually developed, was apparently a meticulous chronicler of his investigations and exploits. Though the series aired during the mid to late 1940s, his 'casebooks' apparently went back as far as 1936. Given Hood's apparent age during the Radio series, we might well conclude that Gregory Hood was pursuing independent investigations--internationally--as young as his early 30s. We would therefore have to conclude that he was also independently wealthy by that age as well.

Gregory Hood was also an accomplished pianist and composer, a self-taught forensics expert, spoke several languages fluently, was an expert in ancient and modern armament, had a military intelligence background, was a wine expert with an extensive rare wine cellar, and was an acknowledged expert in oriental tapestry. He lived in a penthouse on San Francisco's Nob Hill and employed a chinese valet, Fong.

If any of this is beginning to sound like a Bay Area rendition of New York City's Philo Vance, the comparisons are quite compelling. Philo Vance enjoyed a close acquaintance with New York District Attorney John Markam. Gregory Hood had his corporate attorney, Sanderson 'Sandy' Taylor as his legal advisor and ostensible sidekick. Both had Chinese-American valets. But the series also had a very Adventures of Sherlock Holmes flavor to it as well--at least the Radio series' that were sponsored by Petri Wines. Those of you who've heard some of the Petri Wine-sponsored Adventures of Sherlock Holmes will recall the various spokesmen for Petri Wines having been actual members of the ensemble.

And if any of this sounds even more like The Adventures of Sherlock Holmes over MBS, the other common denominator was the writing team of Anthony Boucher, writing from San Francisco and Dennis Green, writing from Los Angeles--for both The Adventures of Sherlock Holmes and The Casebook of Gregory Hood. The Petri Wines format was formulaic for both The Adventures of Sherlock Holmes and The Casebook of Gregory Hood. Petri's spokesman would knock at either Dr. Watson or Gregory Hood's door, introduce either Dr. Watson, Gregory Hood or Sandy Taylor and be ushered in to chat for a bit, as a prologue to the following adventure. A Petri wine of one vintage or another would be incorporated into the prologue in some fashion, and the spokesman would invite Watson, Taylor or Hood to introduce the next adventure from either Watson's chronicles or Hood's casebooks.

In The Casebook of Gregory Hood the spokesperson was initially the legendary and versatile Radio talent, Harry Bartell. The incorporation of a sponsor's spokesperson into the ensemble cast wasn't ground-breaking for the genre. Petri had introduced their flavor of the format with their first sponsorship of The Adventures of Sherlock Holmes over MBS in October 1943 and for the three following years immediately preceding their sponsorship of The Casebook of Gregory Hood. But this wasn't the earliest product placement innovation in Radio. Burns and Allen had woven their various sponsors' products into their earliest scripts, as had Bob Hope with his sponsors, Jack Benny with his sponsors, and Fred Allen with his.

The format, at least under Harry Bartell's watch, was seamlessly intertwined into each script, as well as even more complementary and entertaining for Bartell's contribution. The introductions completed, Harry Bartell would inquire as to the casebook adventure for the evening. Sandy or Gregory would frame the adventure and launch into the scripted mystery. One out of context sponsor break would occur at the midpoint of the script, with Bartell transitioning into a recap of the continuing adventure. At each adventure's completion, Hood, Taylor and Bartell would segue into Petri's outgoing message, then conversationally introduce the following adventure.

The prologue byplay would often commence at a noted eatery in San Francisco--presumably one that stocked vast quantities of Petri Wines in its cellars. Such remote location intros were invariably in keeping with the upscale nature of the production's back story.
Cast and Production

Gale Gordon was cast as the first Gregory Hood, with Bill Johnstone as Sandy Taylor. This was somewhat atypical for Gordon in a leading role, who'd been heard most often as either an adventure hero, sidekick, or comedy foil during his career. Gale Gordon was an inspired choice to introduce the Gregory Hood character over Radio. Exercising perfect diction, an inherently aloof air of sophistication and relying on his vast body of Radio fans' preconceived perception of Gordon as both an actor and personality, Gordon was tailor made to introduce the character to a national audience. Bill Johnstone, as Sanderson Taylor, also brought his own legendary weight to the format in the premiere episode, portraying an equally urbane, albeit somewhat more down to earth, rendition of a successful Bay Area corporate lawyer. Young Art Gilmore, the legendary Pacific Pioneers' Diamond Circle-honored announcer portrays Sanderson Taylor from Episode Nos. 2 through 4. Carl Harbord portrays Sanderson Taylor in Episodes 6 and 7. William Bakewell is Sandy Taylor in Episode No. 8. Another Radio legend, Howard McNear portrays Sandy Taylor from Episode Nos. 9 through at least 26.

Dean Fosler's original organ music provided the underscore to the series, as well as the signature Gregory Hood Theme introduced by Gregory Hood himself at the piano--purportedly Hood's own composition. The series was produced from the Don Lee-Mutual facilities in Hollywood.

Elliott Lewis took over the role of Gregory Hood from Episode No. 17, The Frightened Librarian, September 23, 1946, through the end of the 1946-1947 run. Lewis remained in the role through October 1949 under the Don Lee-Mutual run. The franchise moved to the ABC network in January 1950, with Jackson Beck having taken the lead from October 15, 1949 forward, in a portrayal much more reminiscent of his earlier Philo Vance portrayals.

Directorial credits didn't appear until the 1948 run. Thereafter, Ned Tollinger and Martin Andrews were credited as the directors. Frank Cooper produced and owned the package throughout its history. Ray Buffum is given the writing credit for the ABC runs of The Casebook of Gregory Hood.

The 1948 return run of The Casebook of Gregory Hood introduced the novelty of guest stars appearing as themselves, such as Jack Bailey of Queen for A Day and Howard Duff as Sam Spade, Detective (Gale Storm had appeared as herself in one episode of the 1946-1947 run). It also introduced a format with Gloria Blondell in a supporting role. Ziegfeld Follies discovery and legendary Stage and Screen actress Billie Burke was introduced as Gregory Hood's 'Aunt Bessie' in Episode No. 12 of the 1948 Run.

Little more is presently known about the subsequent MBS and ABC runs of The Casebook of Gregory Hood. As more recordings of the era and accompanying ephemera surface, we'll be in a better position to chronicle the remaining history of the franchise. In any case, the 1946-1947 MBS run remains the most collected and studied of the Gregory Hood franchise, and appears to be the most faithful to the original concept. In addition to Gale Gordon, Elliott Lewis and Jackson Beck, Martin Gabel and Paul McGrath were also heard as Gregory Hood during the ABC runs.

The franchise finally ended after an abortive two-week run on ABC, October 3 to 10 in 1951. That two-week run starred George Petrie--a prosaic irony, given the name of the sponsor that first brought The Casebook of Gregory Hood to Radio.

According to Billboard Magazine, the weekly tab to produce The Casebook of Gregory Hood was $2,300 in June of 1948. By way of comparison, Chicago Theatre of The Air went for $12,300 per episode during the same period. Frank Cooper Associates owned The Casebook of Gregory Hood from 1947 until the franchise finally folded in 1951. Throughout its ownership, The Casebook of Gregory Hood was almost continually for sale to the highest bidder, but the franchise ultimately remained in Frank Cooper's control for virtually its entire run. During the various ABC-broadcast syndications, ABC gave the series almost no promotion whatsoever.
Principal Actors: Gale Gordon, Bill Johnstone, Harry Bartell, Art Gilmore, Carl Harbord, William Bakewell, Gloria Blondell, Elliott Lewis, Jackson Beck, John McGovern, Art Carney, Kathleen Cordell, John Griggs, Florence Robinson
SHOWS LIST
The Casebook Of Gregory Hood 46-06-03 (01) The Case of the Three Silver Pesos
The Casebook Of Gregory Hood 46-06-10 (02) The Black Museum Adventure
The Casebook Of Gregory Hood 46-06-17 (03) Murder of Gregory Hood
The Casebook Of Gregory Hood 46-06-24 (04) The Adventure of the Beeswax Candle
The Casebook Of Gregory Hood 46-07-01 (05) Murder in Celluloid
The Casebook Of Gregory Hood 46-07-08 (06) The Derringer Society
The Casebook Of Gregory Hood 46-07-15 (07) South Of The Border
The Casebook Of Gregory Hood 46-07-22 (08) The Red Capsule
The Casebook Of Gregory Hood 46-07-29 (09) The Forgetful Murderer
The Casebook Of Gregory Hood 46-08-05 (10) Double Diamond
The Casebook Of Gregory Hood 46-09-30 (18) Gregory is a Suspect in a Murder (aka The Daphne Boggs Case w Elliot Lewis)
The Casebook Of Gregory Hood 46-10-07 (19) The Sad Clown
The Casebook Of Gregory Hood 46-10-14 (20) The Eloquent Corpse
The Casebook Of Gregory Hood 46-11-25 (26) The White Masters
THESE ARE MP3 RECORDINGS
THEY WILL NOT PLAY IN REGULAR CD PLAYERS
CLICK HERE TO KNOW MORE ABOUT mp3
CLICK HERE TO LEARN MORE ABOUT OUR PRODUCTS
We guarantee delivery of your item. If your item doesn't get there or is damaged, please notify us and we'll reship for you.
FULL REFUND IF NOT SATISFIED
 
Item number
OTR-1CD-CasebookOfGregoryHood
Currently there are no reviews available for this product. Be the first to write a review.