FREE SHIPPING USA ONLY. International Customers: Please add international shipping: http://m.onesmedia.com/category/313432
INSPECTOR THORNE
    OLD TIME RADIO - 1 CD-ROM - 11 mp3
Total Time: 5:22:20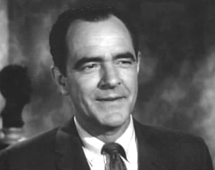 Inspector Thorne, as short-lived as it was, was something of an anomaly for the Hummerts, but judging from the longer run of Hearthstone of The Death Squad, they seem to have managed to salvage that particular formula somewhat. The comparisons are quite obvious between Inspectors Thorne and Hearthstone. Inspector Thorne is the Chief Detective Inspector of The Homicide Squad of New York City. Inspector Hearthstone is the Chief Inspector of The Death Squad of 'The Metropolitan Police' . Inspector Thorne has his Sergeant Muggins and Inspector Hearthstone has his assistant, Detective Sam Cook. Both productions were more murder-oriented than mystery-oriented, both productions were predictably very melodramatic, and both productions characterized their protagonists as forceful, demanding, and overbearing police officials.

In one of the more interesting character developments of Inspector Thorne, however, Thorne was cast--and characterized himself--as a bumbling, error-prone, and inattentive detective, much in the mold of Peter Falk's brilliant Detective Columbo character of 1970s Television. Indeed one wonders if this short-lived concept didn't inform the creators of Columbo. It certainly wouldn't be the first time a concept or character from The Golden Age of Radio was borrowed for a Television series. But of course, as with Columbo, Inspector Thorne's self-described slow-wittedness was simply a clever ruse to distract or create a false sense of security in the criminal suspects he was investigating.

Indeed, this very approach to character development was tested in CBS Forecast's Deductions Deluxe presentation of its second season in which Adolph Menjou is cast as a befuddled, clueless society detective that somehow manages to brilliantly connect all the dots just in time for the denouement.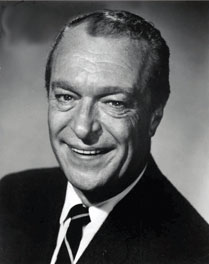 Inspector Thorne was portrayed by Karl Weber for the first nine installments, replaced by Staats Cotsworth of Casey Crime Photographer for the last two episodes. Karl Weber had been a mainstay for The Hummerts, having appeared in at least twenty of their productions over the years. Cotsworth maintained Weber's delivery and pace for the two episodes in which he filled in for Weber. Dan Ocko portrayed Sergeant Muggin throughout the production.

Inspector Thorne was both well recorded and produced. The surviving exemplars are well engineered and transferred. The scripts were fast-paced and generally proceeded under the assumption that Inspector Thorne had some predisposition towards the ultimate outcome, but the scripts never cheated the listener. All the pertinent facts were, for the most part, laid out for the listener to try his or her hand at solving them before the denouement. As a well produced and well-transferred example of The Hummerts' take on crime dramas, Inspector Thorne acquits itself well.
Principal Actors: Karl Weber, Dan Ocko, Staats Cotsworth
Text from Digital Deli Too
 
EPISODES LIST
Inspector Thorne 51-07-20 (01) The Fabulous Divorce Pay-Off Murder Case
Inspector Thorne 51-07-27 (02) The Vacant Lot Murder Case
Inspector Thorne 51-08-03 (03) The Golden Girl Murder Case
Inspector Thorne 51-08-10 (04) The Defrosted Refrigerator Murder Case
Inspector Thorne 51-08-17 (05) The High Style Murder Case
Inspector Thorne 51-08-24 (06) The Master Mind Murder Case
Inspector Thorne 51-08-31 (07) The Dark Cigarette Murder Case
Inspector Thorne 51-09-06 (08) The Nickles and Dimes Murder Case
Inspector Thorne 51-09-13 (09) The Two Fiancees Murder Case
Inspector Thorne 51-09-20 (10) The Empty Ashtray Murder Case
Inspector Thorne 51-09-27 (11) The Society Writer Murder Case
THESE ARE MP3 RECORDINGS
THEY WILL NOT PLAY IN REGULAR CD PLAYERS
CLICK HERE TO KNOW MORE ABOUT mp3
CLICK HERE TO LEARN MORE ABOUT OUR PRODUCTS
We guarantee delivery of your item. If your item doesn't get there or is damaged, please notify us and we'll reship for you.
FULL REFUND IF NOT SATISFIED
Item number
OTR-1CD-InspectorThorne
Currently there are no reviews available for this product. Be the first to write a review.