FREE SHIPPING USA ONLY. International Customers: Please add international shipping: http://m.onesmedia.com/category/313432
JEAN SHEPHERD 8 DVD TV SHOWS COLLECTION
JEAN SHEPHERD 8 DVDs VIDEO COLLECTION21 TV SHOWS
 
A Collection of Jean Shepherd TV shows that portray a more innocent era when life was good, fun was clean, and station wagons roamed the Earth.

Greenwich Village Sunday (1960s)
Exploration of the colorful counterculture of Greenwich Village in the early 1960s. Narrator: Jean Shepherd.
Director, producer and screenwriter: Stewart Willensky. Beat life-avant-garde poetry and music: Charles Mills.

Jean Shepherd Live at the Clinton Museum (1977)

Jean Shepherd's Pie (1977-1978) 5 episodes:
December 29, 1977 - January 13, 1978 - January 31, 1978 February 24, 1978 - March 27, 1978
"Shepherd's Pie": a low-budget half hour program that was a masterpiece of simplicity. It had no studio audience,
and used a bare set where Jean Shepherd sat on a folding chair, giving his famous monologues, talking about his
childhood, commenting on some historical facts, or even talking about the many attractions of New Jersey, past
and present.
 
Jean Shepherd On Route One (1984)
Shep addresses the viewer directly from the back seat of a limousine traveling along the modern version of the first highway in America. He muses on what he observes through the windows.
The quality of this particular TV movie is very low but still good enough to be enjoyed.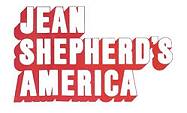 Complete 1985 Second Season 4 DVD with 13 TV Shows
#1 Okefenokee Swamp
#2 Beer (Episode 2 is a re-run from the 1971 first season)
#3 Filthy Rich At Last
#4 South
#5 Alaska (Episode 5 is a re-run from the 1971 first season)
#6 Vacations
#7 Cruise Ship
#8 Death Valley
#9 New Orleans
#10 Wyoming (Episode 10 is a re-run from the 1971 first season)
#11 Cars
#12 Chicago (episode 12 is very low quality but good enough to be enjoyed)
#13 Guam

The movies quality is acceptable but not the best. The most of the material is old and rare. If you are a Jean Shepherd fan, the enthusiasm will override the quality.
Delivered with Plastic case and art work
FULL REFUND IF NOT SATISFIED
Item number
JS-8DVD-Collection
Currently there are no reviews available for this product. Be the first to write a review.