FREE SHIPPING USA ONLY. International Customers: Please add international shipping: http://m.onesmedia.com/category/313432
DID JUSTICE TRIUMPH?
OLD TIME RADIO - 1 CD - 5 mp3 - Total Playtime: 2:21:22
Mutual spins off Did Justice Triumph from its public audition
From the January 26th 1947 edition of the Pulaski, Virginia Southwest Times:
Mutual To Begin Mid-Week Series From Newspaper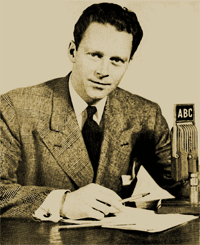 Stories of people 'right down your block,' avidly read by millions as a weekend newspaper feature, will be dramatized in a new Mutual weekly series titled "Did Justice Triumph?" commencing over WPUV on Wednesday, (10 to 10:30 p. m.)
George Carson Putnam, Mutual news commentator, is heard as narrator on this new show which is based on the New York Daily News' Sunday feature of the same name. The stories adapted for the Mutual program have been carefully culled from over 1,250 detailed newspaper accountings of crime, pathos and the trials and tribulations of the next door neighbor.
Actual legal cases, boiled down to the language understood by the average lay-man, also will be dramatized.
The new program was originally previewed on one of Mutual's "For Your Approval" broadcasts, which serve as test showcases for possible network program material. Audience response to the one-shot presentation was strong.

Mutual ultimately aired Did Justice Triumph? beginning on January 29th 1947 as weekly, late Wednesday night, 30-minute dramatizations adapted from true crime stories of the era. They were much in the vein of the 1945 through 1947 Print feature of the same name. The New York Daily News series', Did Justice Triumph and True Justice, had been tabloid crime features in the paper's Sunday gravure portion of each edition.

Mutual workhorse Sherman MacGregor directed and produced the series and soon to be legendary arch-conservative political commentator George Putnam was the series' primary announcer and narrator. "George Carson Putnam" was one of several pseudonyms George Putnam employed prior to his legendary career as a conservative Television commentator in Los Angeles. A New York production, the series featured some of Mutual's finest east coast voice talent--Bryna Raeburn, Ralph Camargo, George Petrie, Jim Boles, Sydney Smith, Maurice Tarplin, Lawson Zerbe and Phillip Clarke among many others. The music for the series was composed by Richard DuPage and conducted by Emerson Buckley.

The late Wednesday night timeslot assigned to the production was in keeping with Mutual's self-imposed compliance with the National Association of Broacasters' (NAB) recently mandated curfew on violent or provocative programming of the mid to late 1940s.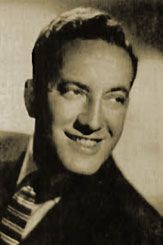 Though completely voluntary, the NAB curfew mandated a post-9:30 p.m. airing for such programming as was deemed not suitable family-hour fare. In the case of Did Justice Triumph?, the self-imposed curfew was probably entirely appropriate. The obvious disconnect during that era was for example, the fact that the weekly Sunday Print features, Did Justice Triumph and True Justice, could be found in not only the New York Daily News but in several others newspapers of the era that syndicated the tabloid feature. And indeed the Print feature was fairly salacious and violent content for the era--that could be read by anyone of any age that could read.

Content aside, the series was comparatively well produced and performed for the era. While employing the then customary practice of disclaiming that actual names used in the series were changed to protect any innocent parties, the stories themselves were indeed adapted from their true to life counterparts from the syndicated Did Justice Triumph and True Justice print features. Many of the stories adapted for the Radio series were therefore gritty, violent and in many cases quite sensational for the era.

As with many of the slice of criminal life dramatic programs of the Golden Age, Did Justice Triumph clearly appealed to the schadenfreude fans of the era. But in reflection for most of this genre of program, the schadenfreude element was as much of a release to a certain class of listeners during the war-weary years as any other type of diversion. And of course it didn't hurt that Justice usually did triumph by the end of most of the episodes of the series.

We'd be remiss not to mention Sherman 'Jock' MacGregor's contributions to Mutual during the For Your Approval era of the mid-1940s. Young ABC had quickly begun to acquire a reputation for being the most nimble of the four networks of the era, once it became completely unshackled from NBC-Blue. But Mutual seemed to be even more nimble than ABC in previewing a proposed presentation and getting an interesting candidate on the air. Most of Mutual's For Your Approval candidates that eventually got the green light were produced and in many cases directed by Jock MacGregor. The man was a dynamo apparently at the peak of his powers while at WOR, Mutual's flagship station. If any two figures of the mid-1940s era literally personified Mutual Radio they had to be Jock MacGregor and Maurice Tarplin. There's a book in there somewhere if someone can just get enough information on Mutual's wild and wooly War years to frame their respective contributions properly.
Principal Actors: Arnold Robertson, Don Douglas, Craig McDonnell, Humphrey Davis, Margaret Berlin, Julian Noa, Ian MacAllister, Nancy Sheridan, Sandy Strauss, Ralph Comargo, Joan Shea, Maurice Tarplin, Cameron Prud'Homme, Jim Boles, Bryna Raeburn, Paul Conrad, Carl Emory, Sydney Smith, Barry Thompson, Helene Dumont, Phillip Clarke, Ken Dania, Paul Nugent, Ralph Locke, Athena Lorde, Joseph Keene, Lawson Zerbe, George Petrie, Elizabeth Morgan, Ed Latimer, Joe Latham, Barry Conklin.
Announcers: George Carson Putnam (Narrator); Carl Caruso, Ralph Paul, Frank McCarthy
EPISODES LIST:
Did Justice Triumph 47-06-16 (20) The Man Who Died Twice
Did Justice Triumph 47-06-30 (22) The Death Watch
Did Justice Triumph 47-07-07 (23) Poison for Profit
Did Justice Triumph 47-07-28 (26) The Marriage Bureau Murder
Did Justice Triumph 47-08-25 (30) The Unseen Murder Mystery
THESE ARE MP3 RECORDINGS
THEY WILL NOT PLAY IN REGULAR CD PLAYERS
CLICK HERE TO KNOW MORE ABOUT mp3
CLICK HERE TO LEARN MORE ABOUT OUR PRODUCTS
We guarantee delivery of your item. If your item doesn't get there or is damaged, please notify us and we'll reship for you.
FULL REFUND IF NOT SATISFIED
Item number
OTR-1CD-DidJusticeTriumph
Currently there are no reviews available for this product. Be the first to write a review.