FREE SHIPPING USA ONLY. International Customers: Please add international shipping: http://m.onesmedia.com/category/313432
CALL THE POLICE
OLD TIME RADIO - 1 CD - 4 mp3 - Total Playtime: 1:58:45
From the June 17th 1948 edition of the Oakland Tribune:
New Crime Program on Network
By JOHN CROSBY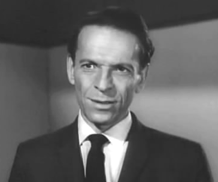 A serious attempt to analyze the causes behind criminal behavior is made in a new program entitled "Criminal Casebook" (ABC, 8:30 p.m. EDT Thursdays). It's a rather unusual whodunit with the emphasis on the psychological motives of crime rather than on gunfire between cops and robbers. In the words of Edwin J. Lukas, director of the Society for the Prevention of Crime, which co-operates in preparing it: "The program presents the thesis that, although a crime takes but a moment to commit, it requires a lifetime of disturbed emotional preparation."
"We here at the society," declares Lukas, "feel that dramatizing the reason for anti-social behavior and highlighting the danger signals inherent in early emotional disturbances are far more important than detailing crime commission and capture.'' I don't suppose anyone will disagree with that theory but, at the same time "Criminal Casebook" is not, I'm afraid, destined for wide popularity. Good is not rewarded and evil punished as is customary in most whodunits. In fact, the two are hopelessly intermingled.
SERVES PRISON TERM
In the first of these dramatizations of the lives and crimes of actual people, a boy with an excessive love for his mother got into trouble when he tried to procure five dollars for her. His method for doing this, highly illegal in this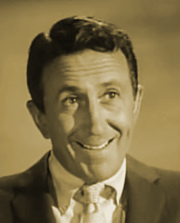 state, was to pry open the coin box of a pay telephone. Later, still trying to get money for his mother, he got involved in a stickup, got caught and served four years in prison.
It was a sordid and rather pitiful tale, not much different in outline from many another whodunit but wholly different in tone. Following the dramatization, the actual ex-con was interviewed by Lukas. He spoke wistfully of his early ambitions to be a doctor, thwarted by lack of money. He had learned "exactly nothing" behind bars and was still, I gathered, in pretty much of an emotional mess. Lukas wound up the broadcast by blaming the boy's plight on his Oedipus complex. That sounds dangerously over-simplified, but I think Lukas and the program deserve an A for honest effort.
Now that summer is almost here, we're in for a lot of intense research on crime, not all of it as noteworthy as "Criminal Casebook." One bad penny which turns up every summer is "Call the Police" (NBC, 9:30 p.m., EDT, Tuesdays), the summer replacement for "Amos 'n' Andy." This, according to press release, is a dramatization, of "the crime detection methods of the modern city police force" and also intended as a pat on the back for the nation's cops. ("He gives up his sleep and sometimes his life to protect you.")
POLICEMAN HERO
The crime detection methods are about as authentic as Charlie Chan's number one son and for that very reason, "Call the Police" will probably be much more popular than "Criminal Casebook." The hero is Police Commissioner Bill Grant, a wise-cracking, romantically inclined individual who takes his girl friend Libby along on his criminal investigations, a common practice among police commissioners. The plots move just short of the speed of sound and are wildly complicated, though, I'm forced to admit, fairly ingenious.
I was morbidly fascinated by one episode which dealt with a knife-throwing murderess. She was uncannily accurate, usually landing them spang in the middle of the victim's heart, until she started pitching her knives at Commissioner Bill Grant. On him she inflicted only a painful but superficial chest wound. Buck fever, I guess. There was another one in which the sole clue was a popular nursery rhyme. Against a clue like that, the "crime detection methods of the modern city police force" are usually powerless, but then the average modern city isn't gifted with Commissioner Bill Grant, who among other things is quite a hand with the ladies.
At the end of each of these programs, the sponsor presents an award for valor to a real live cop, an attempt, I imagine, to put the program in the category of good works.
Copyright, 1948, for The Tribune
Principal Actors: Joseph Julian, Joan Tompkins, Ed Jerome, George Matthews, George Petrie, Robert Dryden, Bret Morrison, Michael Fitzmaurice, Kathleen Cordell, Alice Reinheart, James Vandyck, Jack Orrison, Jay Jostyn
EPISODES LIST:
470610 02 The Crooked Fight (Case # 96-42)
470617 03 TCOF Violent Vegetable
480706 23 TCOT Suntower Mystery Mansion (Case # 42-08)
480720 25 TCOT Unknown Strangler (Case 34-61)
THESE ARE MP3 RECORDINGS
THEY WILL NOT PLAY IN REGULAR CD PLAYERS
CLICK HERE TO KNOW MORE ABOUT mp3
CLICK HERE TO LEARN MORE ABOUT OUR PRODUCTS
We guarantee delivery of your item. If your item doesn't get there or is damaged, please notify us and we'll reship for you.
FULL REFUND IF NOT SATISFIED
Item number
OTR-1CD-CallThePolice
Currently there are no reviews available for this product. Be the first to write a review.