FREE SHIPPING USA ONLY. International Customers: Please add international shipping: http://m.onesmedia.com/category/313432
THE TENTH MAN
OLD TIME RADIO - 1 CD-ROM -  13 mp3
Total Playtime: 3:30:47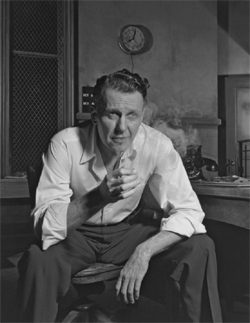 The Tenth Man was a little known series that was by the National Mental Health Foundation on NBC. It consisted of thirteen episodes, broadcast from October 17, 1947 through January 16, 1948. Each episode dealt with a particular area of mental health, ranging from children's issues to issues dealing with the elderly.
Jackson Beck was the announcer, with Ralph Bellamy serving as the narrator.
We doubt seriously that The National Mental Health Foundation set out to create a particularly historic set of dramas in producing this series, but upon reflection, its reach certainly exceeded its grasp in this instance. This often overlooked series of social dramas is remarkable in several respects. As with, for example, The Encore Theatre, it unites the 13 dramas of the run with a unique, unifying theme--dramatic mental health situations. In Encore Theatre it's medical breakthroughs that are the focus of each dramatic presentation

But these were not simply infomercials by any stretch. Each drama creates its own, compelling case for one mental health issue or another, and while never preachy about its resolution--or lack of resolution--it does indeed illustrate, through drama, a poignant mental health issue demanding further examination by Post-War America.

To those ends, this series both accomplishes its mandate, and delivers some very compelling dramatic entertainment at the same time. Each production was well directed, produced and voiced by some of the finest talent in Radio.

Indeed, despite the years of advances in the treatment of Mental Health issues, it becomes obvious listening to each new episode that we still have a great distance to cover in fully resolving the Mental Health issues confronting the Nation even now. This series wears well in that respect, and fills an interesting niche of any collection of Golden Age Radio. It's brief enough to listen to the entire run, as well as rewarding for it's gentle but effective reminders of the mental health challenges that still face at least one in ten of our fellow citizens.
SHOWS LIST
The Tenth Man 47-10-17 01 Punishment Without Crime
The Tenth Man 47-10-31 02 The Silent Men
The Tenth Man 47-11-07 03 The Child Is Father To The Man
The Tenth Man 47-11-14 04 The Old Folks At Home
The Tenth Man 47-11-21 05 Which World For Susan
The Tenth Man 47-11-28 06 Love Without Words
The Tenth Man 47-12-05 07 On Wings Of Clay
The Tenth Man 47-12-12 08 Out Of The Shadows
The Tenth Man 47-12-19 09 Figs From Thistles
The Tenth Man 47-12-26 10 Doctor Troubleshooter
The Tenth Man 48-01-02 11 The Tie That Binds
The Tenth Man 48-01-09 12 Out Of Sight Out Of Mind
The Tenth Man 48-01-16 13 The Lady And The Lawmakers
THESE ARE MP3 RECORDINGS
THEY WILL NOT PLAY IN REGULAR CD PLAYERS
CLICK HERE TO KNOW MORE ABOUT mp3
CLICK HERE TO LEARN MORE ABOUT OUR PRODUCTS
We guarantee delivery of your item. If your item doesn't get there or is damaged, please notify us and we'll reship for you.
FULL REFUND IF NOT SATISFIED
Item number
OTR-1CD-TenthMan
Currently there are no reviews available for this product. Be the first to write a review.