FREE SHIPPING USA ONLY. International Customers: Please add international shipping: http://m.onesmedia.com/category/313432
WARNER BROS ACADEMY THEATER
OLD TIME RADIO - 1 CD -  7 mp3 - Total Playtime: 3:25:25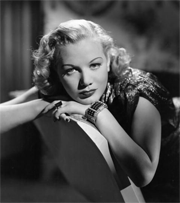 Warner Brothers Academy Theater
was something of a departure from the myriad other movie studio 'trailer programs' that aired in abundance during the 1930s. Movie trailer programs for the most part simply provided audio clips from recently released or soon to be released film or short features, sprinkled with a few candid promotional pieces from the actors or directors. The intent was obvious: to create a 'buzz' in the radio audience for an upcoming film from a particular studio. Examples of such programs were
Leo Is On the Air
from M-G-M (1935),
Hollywood On the Air
(1935),
RKO Presents
(1938),
20th Century Fox Preview
(1936),
Samuel Goldwyn Air Trailers
(1946),
Paramount Is On the Air
(1937-1946),
Roar Heard 'Round the World
(1934), and
Warner Bros. Air Trailers
(1935). There were more, to be sure, but these are the examples most in circulation at present.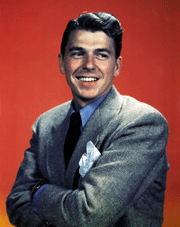 1938's
Warner Brothers Academy Theater
presented an even more innovative premise. Drawing upon Warner Bros.' stable of rising starlets (the series famously refers to both their young male
and
female actors as
starlets
) in "revivals and hitherto unused scripts" as a means of showcasing their young talent. The program refers to this stable of young actors as the Warner Academy Players, in reference to its self-described Warner Academy of Acting. Whether in fact either group actually existed within Warner Brothers remains to be proven, but it made good promotional copy in any case. Thinly veiled as 'revivals', well over half of the presentations were crafted to promote Warner Bros. productions already in wide distribution.
Sponsored by the
Gruen Watch Company
, Warner Brothers Academy Theater is referred to under several different names in the promotional copy and radio listings of the era. The listings could be found under, variously:
Warner Brothers Academy Theater
Warner Bros. Academy
Encore Theater of The Air
Rising Stars
Academy Theater
Academy Theatre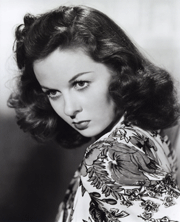 The confusion this ambiguity creates for any historian researching the newspapers of the era on this interesting, short-lived Summer program is quite understandable. Thankfully, once one finds a common thread in a single newspaper, tracing the entire thirteen program run becomes far easier. Indeed, the program was an historical one for the many young stars it introduced and promoted to the early Radio audience. Often anchored by one or two established Warner Bros. film actors, the series introduced the following young Warner Academy Players to America:
Dick Foran (28)
Gloria Dickson (22)
Gale Page (25)
Ronald Reagan (27)
Carole Landis (19)
Gale Gordon (32)
John Ridgely (28)
Pat O'Brien (39)
Rosella Towne (20)
Jeffrey Lynn (28)
Jan Holm (22)
Larry Williams (25)
Susan Hayward (21)
Dorothy Comingore [Kay Winters] (25)
Sheila Bromley (27)
To make it more interesting, the program intersperses the presentations with, among others, Jack Warner himself, Alan Jenkins, Margaret Lindsay, Wayne Morris, Priscilla Lane, Ray Enright, Frank McHugh, Ian Hunter, and Basil Rathbone, also still young actors in their own right. In the above list of rising stars one can't help but notice Dick Foran, Gloria Dickson, Ronald Reagan, Gale Gordon, Carole Landis, and Susan Hayward. Pat O'Brien was already well established by 1938. Of the young actors listed, two of the young female actresses had their careers tragically cut short--Gloria Dickson in a house fire in 1945 and Carole Landis, a suicide--each only 29 at the time of their deaths.

Though ostensibly some of their earliest performances, most of the featured actors had already performed in Film. Nonetheless, it's fascinating to hear what, for many of them, was their first on-air performances. Warner Brothers didn't reprise this feature beyond the Summer 1938 run. It might have continued to be a fascinating summer feature. As it stands, it remains a first glimpse of future stardom for over half of the featured players.

The program was syndicated via electrical transcription by the Trans-American Broadcasting System, aired live via the early California Radio System, and locally over Warner Bros. own KFWB in Hollywood. Those independent stations that aired the program by syndicated electrical transcription broadcast the program whenever and wherever it fit into their respective schedules. As such, dates and times vary throughout the country during the Summer of 1938. The log we adopted below was for continuity's sake. We found that the WMAQ affiliate broadcasting to Wisconsin aired the entire run, in sequence, for thriteen consecutive weeks, so it served as the best contiguous log for our purposes.

Though syndicated, it's worth noting that the Gruen Watch Company's commercials are both interwoven into each script, and part and parcel of each complete airing. This was something of a departure for syndicated programs of the era, which customarily left blank or musical fill within each electrical transcription disc side for either local or national sponsor spots. The surviving run is intact for the nine circulating programs, although four of the programs remain as yet un-discovered.

Often confused or conflated with Academy Award (1946) , the E.R. Squibb-sponsored movie anthology, or Hollywood Academy Theater (1944), Warner Academy Theater both preceded them by at least six years, and showcased only Warner Bros. players and productions. The production remains both a fascinating Golden Age Radio artifact as well as an historical footnote to Warner Bros. Film History. In both respects, Warner Academy Theater remains a highly collectible and historic addition to any serious Radio collector's holdings.
The Warner Academy Players:  Dick Foran, Gloria Dickson, Ronald Reagan, Carole Landis, Gale Gordon, Wayne Morris, John Ridgely, Pat O'Brien, Basil Rathbone, Gale Page, Rosella Towne, Jeffrey Lynn, Ian Hunter, Jan Holm, Larry Williams, Susan Hayward, Dorothy Comingore [Kay Winters], Sheila Bromley, Henry O'Neill, Margaret Lindsay, Allen Jenkins , Frank McHugh, Priscilla Lane , Ian Hunter, Edmund Goulding , Basil Rathbone
SHOWS LIST
Warner Brothers Academy Theater 38-04-03 One Way Passage
Warner Brothers Academy Theater 38-04-24 Special Agent
Warner Brothers Academy Theater 38-05-08 That Certain Woman - Pt 1
Warner Brothers Academy Theater 38-05-15 That Certain Woman - Pt 2
Warner Brothers Academy Theater 38-05-22 Don't Bet On Blondes
Warner Brothers Academy Theater 38-06-05 The Crowd Roars
Warner Brothers Academy Theater 38-06-26 The House On 56th Street
THESE ARE MP3 RECORDINGS
THEY WILL NOT PLAY IN REGULAR CD PLAYERS
CLICK HERE TO KNOW MORE ABOUT mp3
CLICK HERE TO LEARN MORE ABOUT OUR PRODUCTS
We guarantee delivery of your item. If your item doesn't get there or is damaged, please notify us and we'll reship for you.
FULL REFUND IF NOT SATISFIED
Item number
OTR-1CD-WarnerBrosAcademyTheater
Currently there are no reviews available for this product. Be the first to write a review.