FREE SHIPPING USA ONLY. International Customers: Please add international shipping: http://m.onesmedia.com/category/313432
BULLDOG DRUMMOND
OLD TIME RADIO - 1 CD - 33 mp3 - Total Playtime: 14:40:17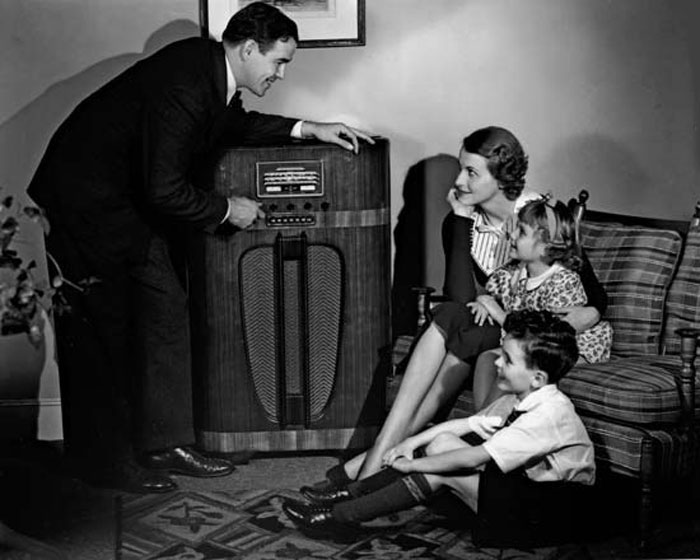 Bulldog Drummond is a British fictional character, created by "Sapper," a pseudonym of Herman Cyril McNeile, and the hero of a series of novels published from 1920 to 1954. Bulldog was a detective who always solved the crime
A Bulldog Drummond radio series ran on the Mutual Broadcasting System from 1941 to 1954. Bulldog was portrayed by Ned Weaver.
The Bulldog Drummond stories follow Captain Hugh "Bulldog" Drummond, DSO, MC, a wealthy man who was an officer in the "Royal Loamshire Regiment", who, after the First World War, spends his new-found leisure time as a private detective. It begins when he places an advertisement in the local newspaper-
Demobilised Officer finding peace incredibly tedious would welcome diversion. Legitimate if possible; but crime of a humorous description, no objection. Excitement essential.
The character is partly based on McNeile's friend Gerard Fairlie, who carried on writing Drummond books after McNeile's death.
Drummond is a proto-James Bond figure and a version of the imperial adventurers depicted by the likes of John Buchan. In terms of the detective genre, the first Bulldog Drummond novel was published after the Sherlock Holmes stories, the Nayland Smith/Fu Manchu novels and Richard Hannay's first three adventures including The Thirty-Nine Steps. The character first appeared in the novel Bulldog Drummond (1920), and this was followed by a lengthy series of books and adaptations for films, radio and television.
" Drummond ... has the appearance of an English gentleman: a man who fights hard, plays hard and lives clean ... His best friend would not call him good-looking but he possess that cheerful type of ugliness which inspires immediate confidence ... Only his eyes redeem his face. Deep-set and steady, with eyelashes that many women envy, they show him to be a sportsman and an adventurer. Drummond goes outside the law when he feels the ends justify the means."
Drummond is a muscular man, who has worked to remove the limitations of his size carries making him stealthy ("he could move over ground without a single blade of grass rustling") and quick ("he could kill a man with his bare hands in a second") for such a large man. During his time on the Western Front he would take himself on solitary raids through No-man's land.
Drummond has a number of ex-Army friends and colleagues and his man-servant, and secretary, is his former batman James Denny. Drummond has a flat in London's West End.
EPISODES LIST
Bulldog Drummond 410928 014 Hijackers
Bulldog Drummond 420104 022 Death Rides A Racehorse
Bulldog Drummond 420104 028 The Case Of The Bells of Death
Bulldog Drummond 420125 029 Circus
Bulldog Drummond 420601 041 Case of the Hare and the Hound
Bulldog Drummond 420608 042 Counterfeit War Stamps
Bulldog Drummond 420622 044 Blind Mans Bluff
Bulldog Drummond 420629 045 Case Of Gestapo Murder
Bulldog Drummond 420706 052 Flaming Arrow
Bulldog Drummond 420803 050 The Mannequin Murders
Bulldog Drummond 430920 115 Axis Submarine
Bulldog Drummond 440110 125 Terror In Circus
Bulldog Drummond 440626 155 Nazi Sub
Bulldog Drummond 450423 192 Dinner Of Death
Bulldog Drummond 450507 194 Murder In The Moonlight
Bulldog Drummond 450813 208 Help Wanted
Bulldog Drummond 450910 212 Murder In Death House
Bulldog Drummond 450917 213 Death On Diamond
Bulldog Drummond 450924 214 Escape Into Death
Bulldog Drummond 461014 269 Murder In Ring
Bulldog Drummond 470117 282 Claim Check Murders (aka-Claim Check Murders, Atomic Murders, Geiger Counter)
Bulldog Drummond 471224 319 Case Of The Lonely Trail Book
Bulldog Drummond 480310 330 Death Loops The Loop
Bulldog Drummond 480421 336 Ghost Town (aka-Devil Flats)
Bulldog Drummond 480428 337 Murder Has An Open Mind (aka-The Penny Arcade, Hubert's Museum)
Bulldog Drummond 480512 339 The Island Of Death (aka-Fiery Island, Island Of Hate)
Bulldog Drummond 480609 343 The Case Of The Invisible Clew (aka-Death Uses Disappearing Ink)
Bulldog Drummond 480616 344 Death In Deep (aka-Murder Off Catalina, Death Ship)
Bulldog Drummond 480707 347 Death Under The Big Top (aka-Murder At The Circus, The Circus)
Bulldog Drummond 480714 348 The Deadly Stand In
Bulldog Drummond xxxxxx Capt Drummond Fights the Nazis
Bulldog Drummond xxxxxx Drummond follows a trail to Mexico City
Bulldog Drummond xxxxxx Porcelain Ming Cat
THESE ARE MP3 RECORDINGS
THEY WILL NOT PLAY IN REGULAR CD PLAYERS
CLICK HERE TO KNOW MORE ABOUT mp3
CLICK HERE TO LEARN MORE ABOUT OUR PRODUCTS
We guarantee delivery of your item. If your item doesn't get there or is damaged, please notify us and we'll reship for you.
FULL REFUND IF NOT SATISFIED
Item number
OTR-1CD-BulldogDrummond
Currently there are no reviews available for this product. Be the first to write a review.