FREE SHIPPING USA ONLY. International Customers: Please add international shipping: http://m.onesmedia.com/category/313432
GARY COOPER COLLECTION
OLD TIME RADIO - 1 CD-ROM - 38 mp3 - Total Playtime: 25:32:28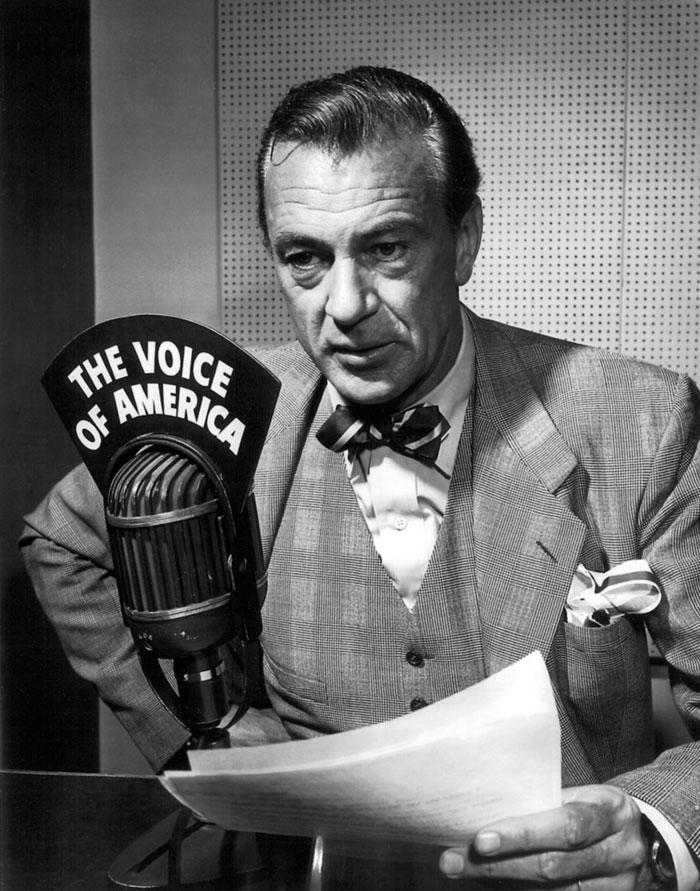 Frank James Cooper, known professionally as Gary Cooper, (May 7, 1901 – May 13, 1961) was an American film actor. He was renowned for his quiet, understated acting style and his stoic, but at times intense screen persona, which was particularly well suited to the many Westerns he made. He also excelled in sophisticated, screwball romantic comedies. His career spanned from 1925 until shortly before his death, and comprised more than one hundred films.

Cooper received five Academy Award nominations for Best Actor, winning twice for Sergeant York and High Noon. He also received an Honorary Award in 1961 from the Academy.

Decades later, the American Film Institute named Cooper among the AFI's 100 Years... 100 Stars, ranking 11th among males from the Classical Hollywood cinema period. In 2003, his performances as Will Kane in High Noon, Lou Gehrig in The Pride of the Yankees, and Alvin York in Sergeant York made the AFI's 100 Years... 100 Heroes and Villains list, all of them as heroes.
Cooper was born in Helena, Montana, one of two sons of an English immigrant couple, Alice (née Brazier; 1873–1967) and Charles Henry Cooper (1865–1946). His father was a farmer from Houghton Regis Bedfordshire, who later became an American lawyer and judge, and his mother was from Kent. His mother hoped for their two sons to receive a better education than was available in Montana and arranged for the boys to attend Dunstable Grammar School in Bedfordshire, England, between 1910 and 1913. Following the outbreak of World War I, Cooper's mother brought her sons home and enrolled them in a Bozeman, Montana, high school.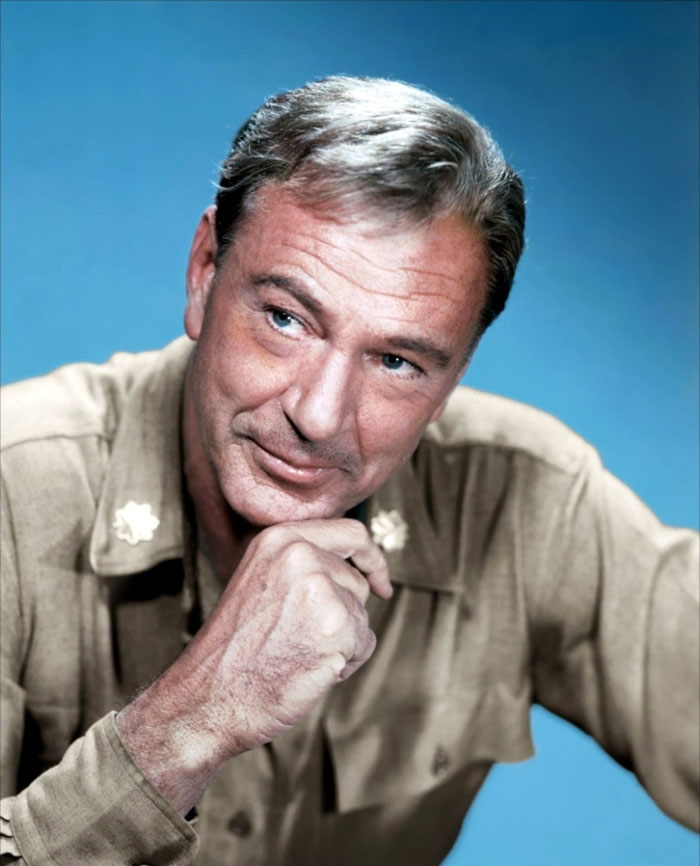 When Cooper was 13, he injured his hip in a car accident. He returned to his parents' ranch near Helena to recuperate by horseback riding at the recommendation of his doctor. Cooper studied at Iowa's Grinnell College until the spring of 1924, but did not graduate. He had tried out, unsuccessfully, for the college's drama club. He returned to Helena, managing the ranch and contributing cartoons to the local newspaper. In 1924, Cooper's father left the Montana Supreme Court bench and moved with his wife to Los Angeles. Their son, unable to make a living as an editorial cartoonist in Helena, joined them, moving there that same year, reasoning that he "would rather starve where it was warm, than to starve and freeze too."

In 1944, Cooper joined the anti-communist Motion Picture Alliance for the Preservation of American Ideals. While filming Good Sam, he testified before the House Committee on Un-American Activities on October 23, 1947, characterized as a "friendly" witness. Asked if he had observed "communistic influence in Hollywood", Cooper named no one in particular but said he had "turned down quite a few scripts because I thought they were tinged with communistic ideas"; he also said he had heard statements such as "don't you think the Constitution of the United States is about 150 years out of date?" and "perhaps this would be a more efficient government without a Congress"— statements he characterized as "very un-American". He also told the committee the following:

"Several years ago, when communism was more of a social chit-chatter in parties for offices, and so on when communism didn't have the implications that it has now, discussion of communism was more open and I remember hearing statements from some folks to the effect that the communistic system had a great many features that were desirable. It offered the actors and artists — in other words, the creative people — a special place in government where we would be somewhat immune from the ordinary leveling of income. And as I remember, some actor's name was mentioned to me who had a house in Moscow which was very large — he had three cars, and stuff, with his house being quite a bit larger than my house in Beverly Hills at the time — and it looked to me like a pretty phony come-on to us in the picture business. From that time on, I could never take any of this pinko mouthing very seriously, because I didn't feel it was on the level."

Cooper's testimony occurred a month before the Hollywood blacklist was established. Other members of the Motion Picture Alliance for the Preservation of American Ideals included Clark Gable, Ginger Rogers, Victor Fleming and Barbara Stanwyck among many others.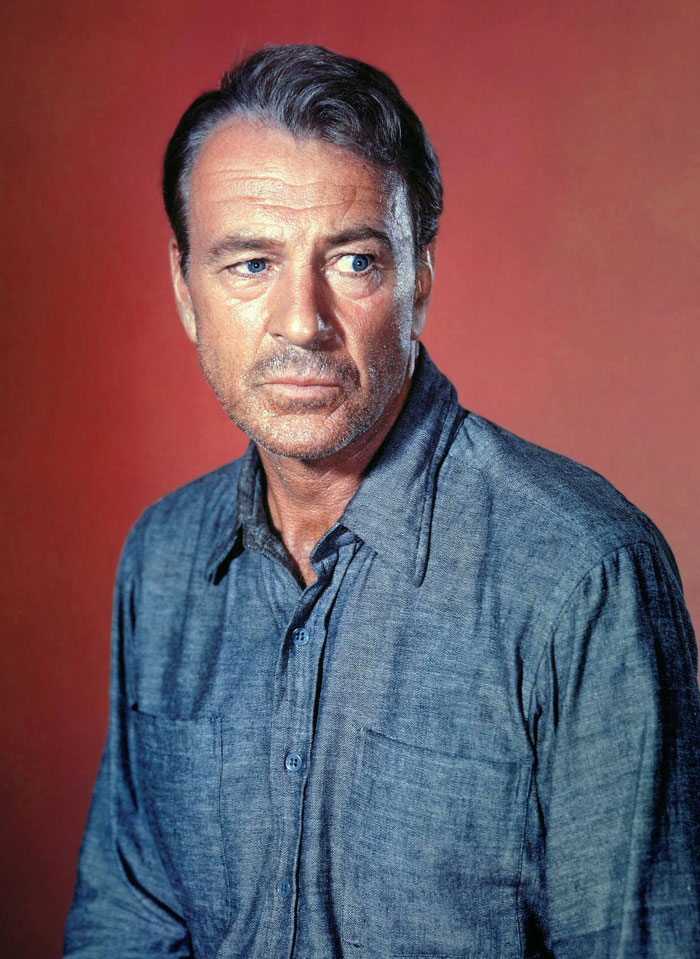 SHOWS LIST
Big Show 51-01-28 Ray Bolger, Gary Cooper
Bing Crosby 47-10-01 Gary Cooper
Bing Crosby 50-03-08 Guest - Gary Cooper and Gary Crosby
Bob Hope 44-01-04 Guest - Gary Cooper
Charlie McCarthy 47-12-14 Gary Cooper
Command Performance - 42-04-12 Gene Tierney, Edgar Bergen, Betty Hutton
Command Performance - 44-06-17 Jack Benny, Harpo Marx, Bing Crosby
Command Performance - 44-10-14 Highlights of 1944 (assembled show)
Command Performance - 45-04-19 Kay Kyser, Gary Cooper, Edward G Robinson
Command Performance - 45-04-19 Martha Stewart, Peter Lorre, Sydney Greenstreet
Edgar Bergen 471214 Gary Cooper
Family Theater 47-04-17 God and a Red Scooter
Family Theater 48-04-29 Their Only Son
Family Theater 49-04-27 Throw Your Heart into the Ring
Hear It Now 51-02-16 Isolationist Debate in Washington
Jack Benny Guests Gary Cooper, Benny Goodman
Jack Benny Program 42-12-13 From New York
Listen To Grandma Guest Gary Cooper
Lux Radio Theater 36-11-02 The Virginian
Lux Radio Theater 37-02-01 Mr Deeds Goes to Town
Lux Radio Theater 38-05-02 The Prisoner of Shark Island
Lux Radio Theater 40-09-23 The Westerner
Lux Radio Theater 42-04-13 North West Mounted Police
Lux Radio Theater 43-10-04 Pride of the Yankees
Lux Radio Theater 44-10-23 The Story of Dr Wassell
Lux Radio Theater 44-12-11 Casanova Brown
Lux Radio Theater 45-02-12 For Whom the Bell Tolls
Lux Radio Theater 51-09-24 Movietime, USA
Lux Radio Theater 51-10-01 All About Eve
Mitch Miller Show 61-07-20
Rudy Vallee - 33-11-23 Design for Living - Gary Cooper, Miriam Hopkins
Screen Directors Playhouse 49-09-30 Pride of the Yankees
Screen Guild Theater 39-04-23 A Revue
Screen Guild Theater 39-10-08 Variety
Screen Guild Theater 42-01-18 Sergeant York
Screen Guild Theater 43-07-05 Tennessee Johnson
Screen Guild Theater 44-04-10 A Farewell to Arms
Screen Guild Theater 45-12-10 Along Came Jones
THESE ARE MP3 RECORDINGS
THEY WILL NOT PLAY IN REGULAR CD PLAYERS
CLICK HERE TO KNOW MORE ABOUT mp3
CLICK HERE TO LEARN MORE ABOUT OUR PRODUCTS
We guarantee delivery of your item. If your item doesn't get there or is damaged, please notify us and we'll reship for you.
FULL REFUND IF NOT SATISFIED
Item number
OTR-1CD-GaryCooperCollection
Currently there are no reviews available for this product. Be the first to write a review.